Parent/Guardian Talks
SAVE THE DATE
Tips on Parenting Post Pandemic with Dr. Colman Noctor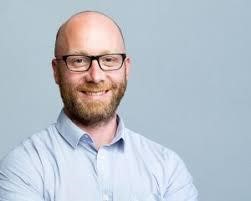 The St. Andrew's College PTA is delighted to announce the first Parent & Guardian Webinar for the 2021/22 School Year with Guest Speaker Dr. Colman Noctor. Colman is a Child & Adolescent Psychotherapist and an Assistant Professor in University College Dublin. He is also the resident Child Psychotherapist on the Ray D'Arcy Show on RTE Radio One, a columnist with the Irish Examiner, the best-selling author of 'Cop On', a parenting book for the technological age and host of the very successful podcast series, 'Asking for a Parent'.
Colman's special interests include eating disorders, social media, psychoanalysis and young people's mental wellness.
Thursday, 11 November 7:30 p.m.
This will be a virtual event. Look for the details on how to register on Monday, 1 November 2021.