Junior School News
July 2019
We are delighted to a announce that St Andrew's College Junior School P3 & P6 students, along with students from Willow Park and Blackrock College were successful in breaking the Guinness World Record on 30 May 2019 for the World's "Longest Human Chain of People Patting each other on the Back". The record now stands at 824 (previously 329). Congratulations to all the students who took part in this event.
May 2019
Junior school is a journey spanning eight years. For our children these eight years seem like an eternity, but for parents they go by in a heartbeat!
We were thrilled to celebrate all the accomplishments of our P6 pupils and send them off to the next exciting chapter in their academic career. Our graduation ceremony was a happy, sad, and reflective evening but all our P6 children should be so proud of what they have achieved!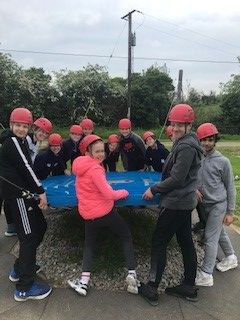 On the day after Graduation, our P6 pupils and teachers headed up to Carlingford for the long-awaited over-night camp. We wonder how much sleep they all got?!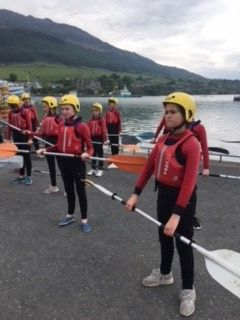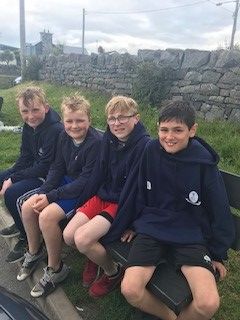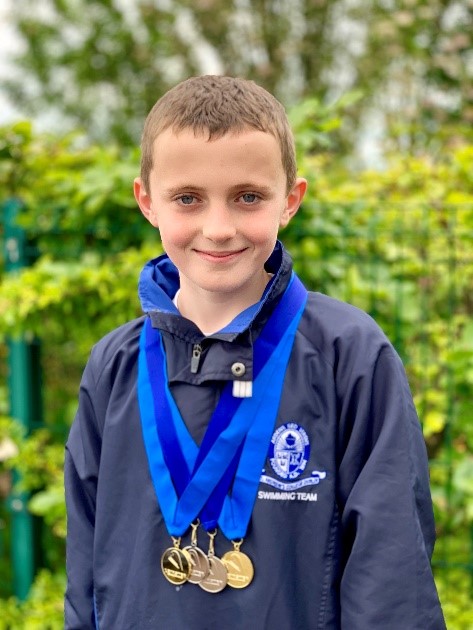 Daíre Finlayson (P4O'R) represented St Andrew's in the Leinster Confined Schools Championship in Kilkenny. Swimming in all four events, Daíre won two Gold and two Silver medals. WOW, what a great boy!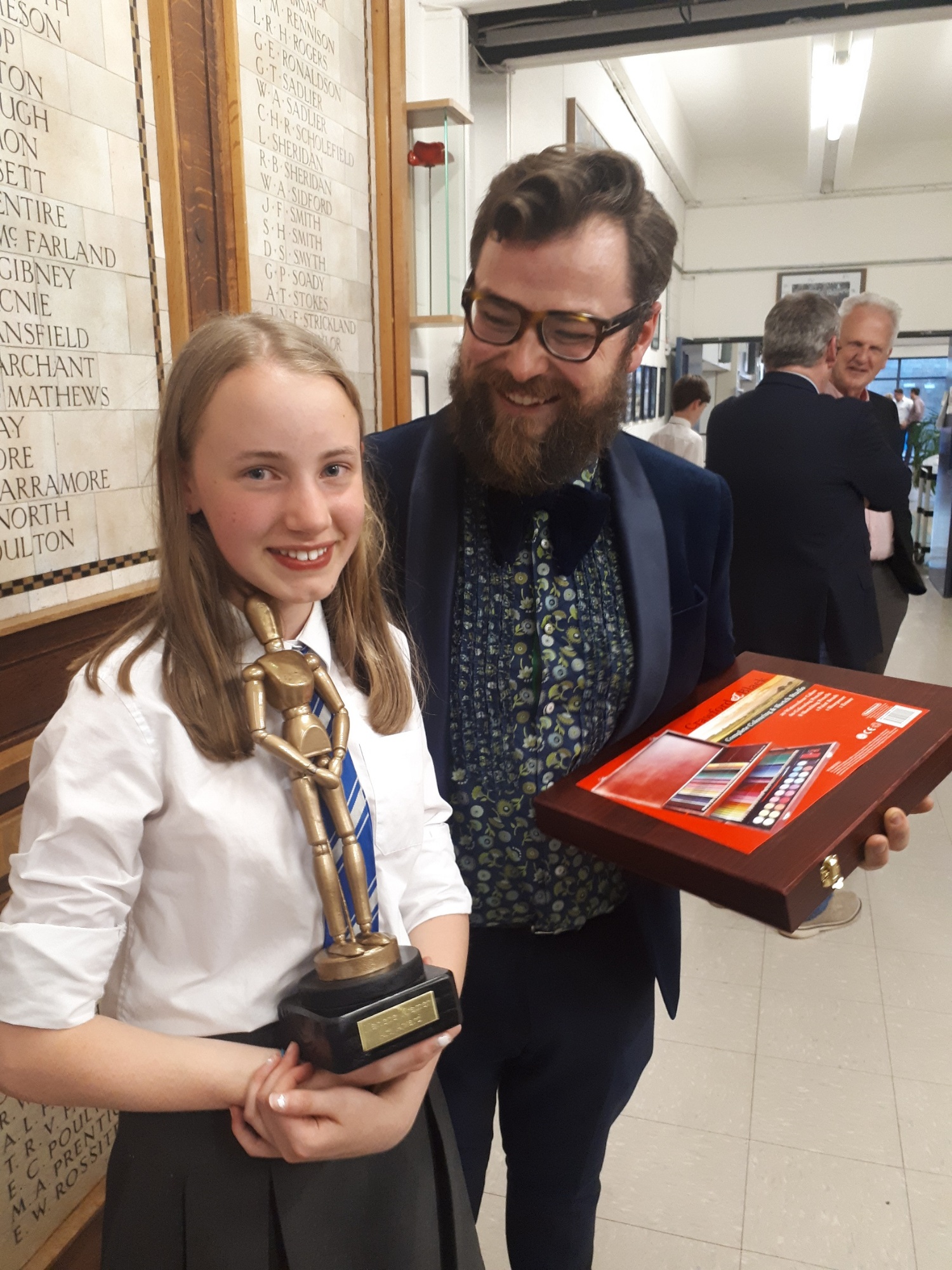 Congratulations to Alice in P6S who was awarded the Marlene Kramer Prize for Art for her dedication to her art course work. Here she is pictured with Mr Cousins having been presented with her trophy and prize at the Art Exhibition at school on 15 May.

The K1 and K2 students had a great time learning about the African Plains at Dublin Zoo.
Did you know that baby giraffes are six feet tall when they're born? Did you know that there is a new baby gorilla at the zoo? Did you know that ostriches are the fastest animals on two feet? They can run up to 70 kilometers per hour! After seeing the animals, the students had fun playing in the Forest Park at the zoo. What a day!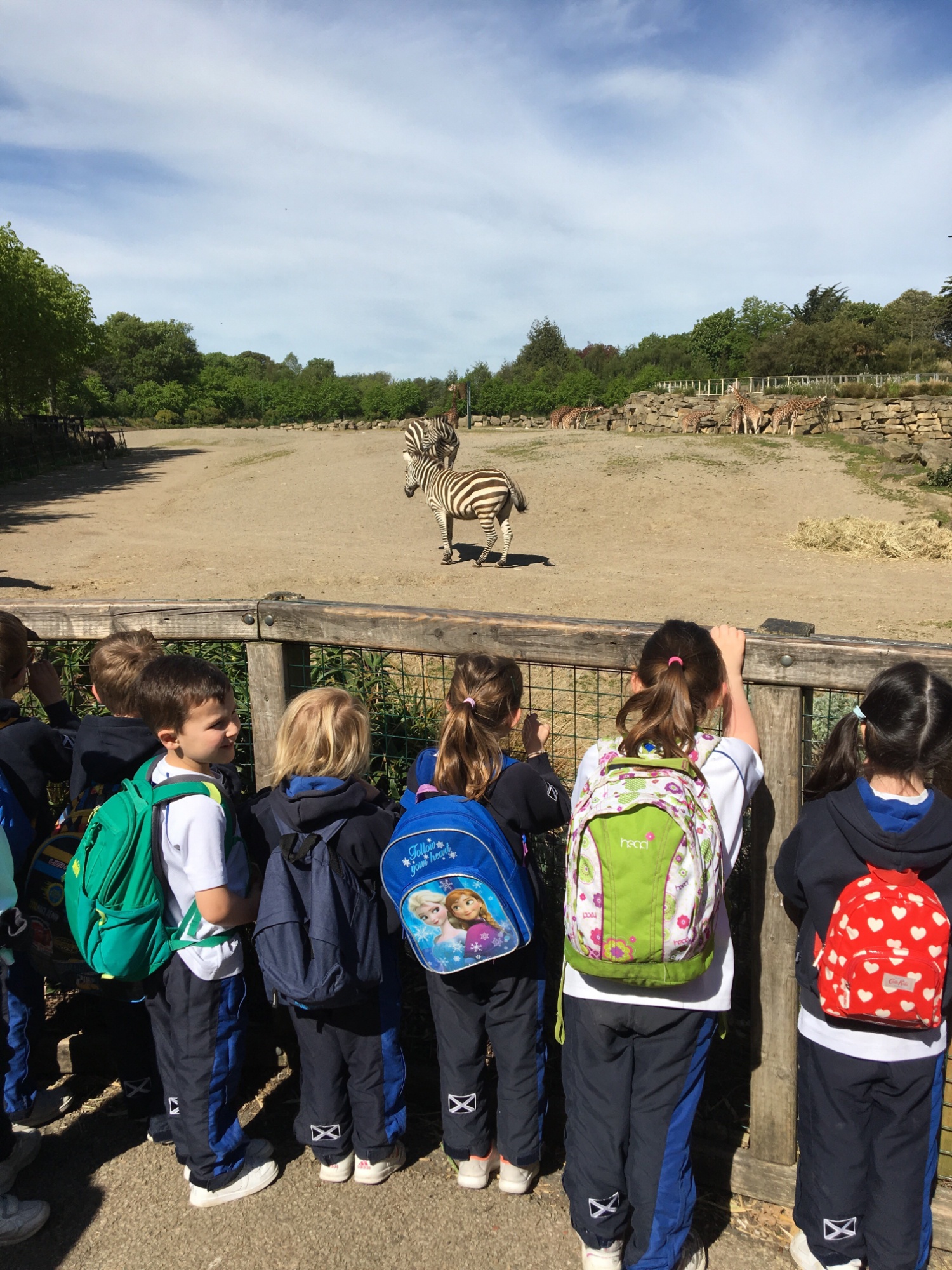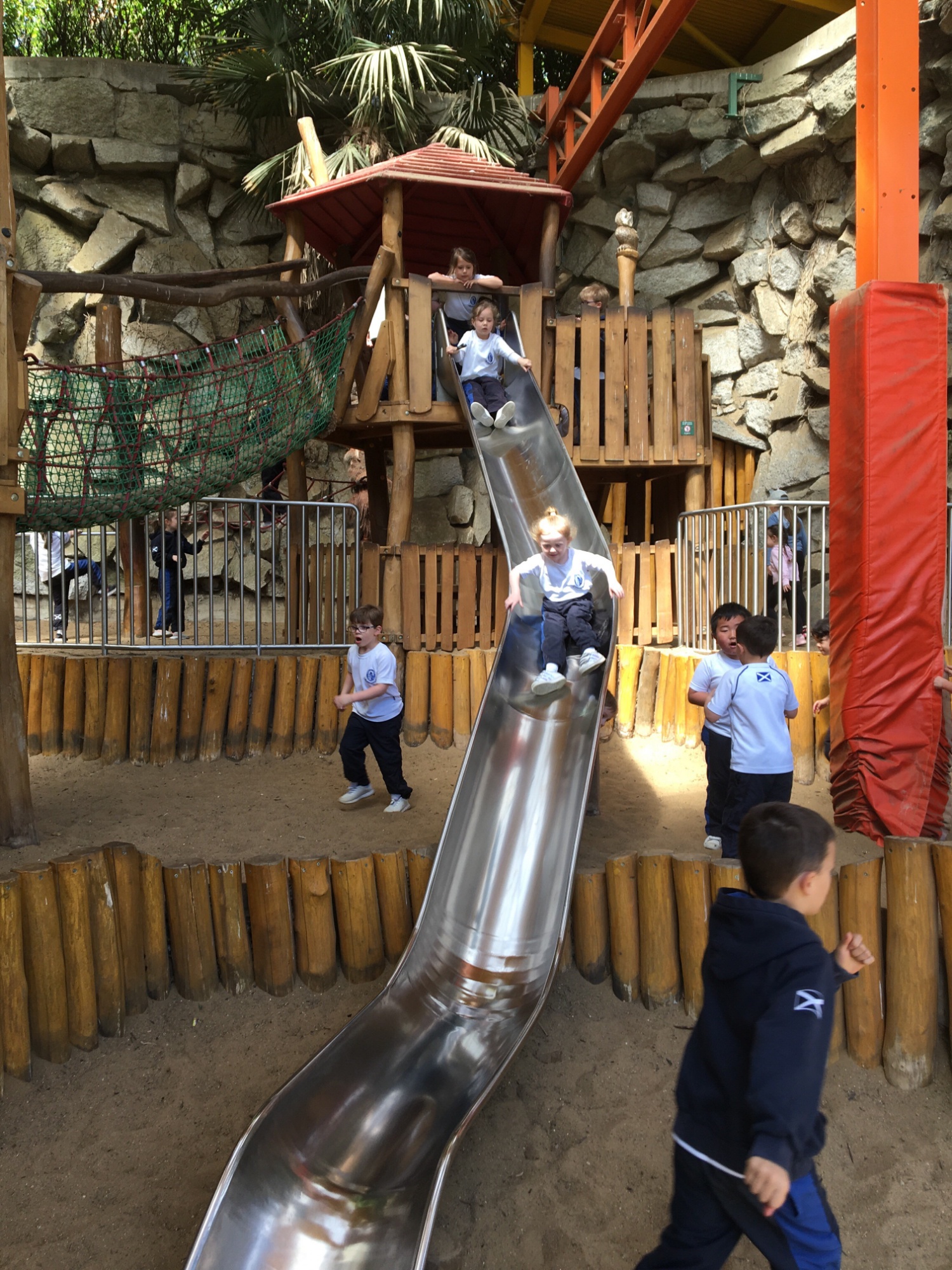 Earth Day
On the run up to Earth Day, the Student Council invited all the students to enter a poster-making competition. We were really impressed with the creative and motivating posters we received. Each one reminded us to take care of the earth and some people even used recycled materials to create their posters. Well done everyone!
It was a difficult choice for our judge but the results are as follows:-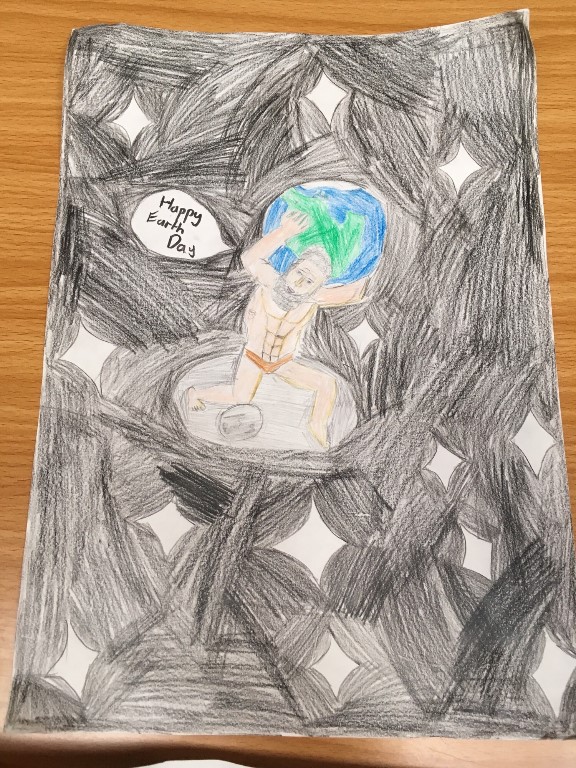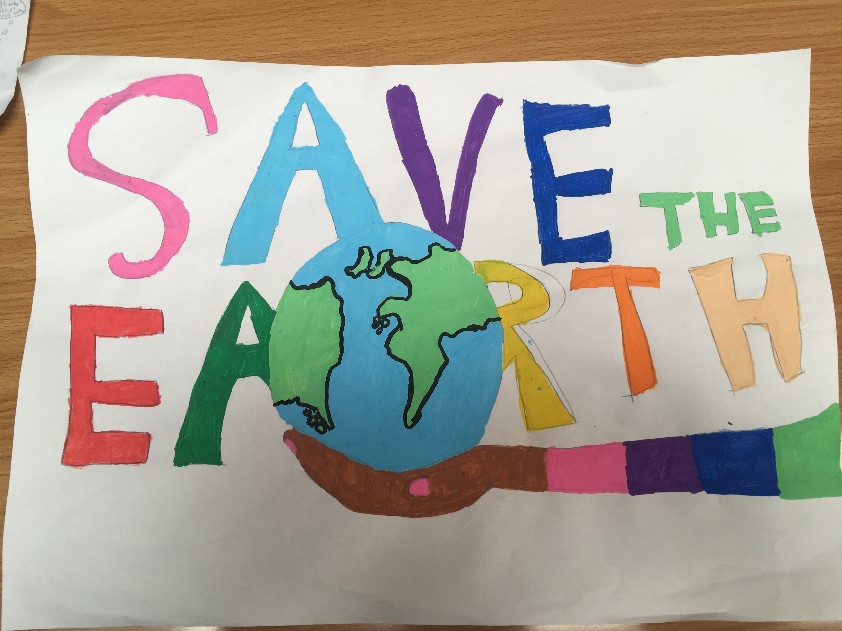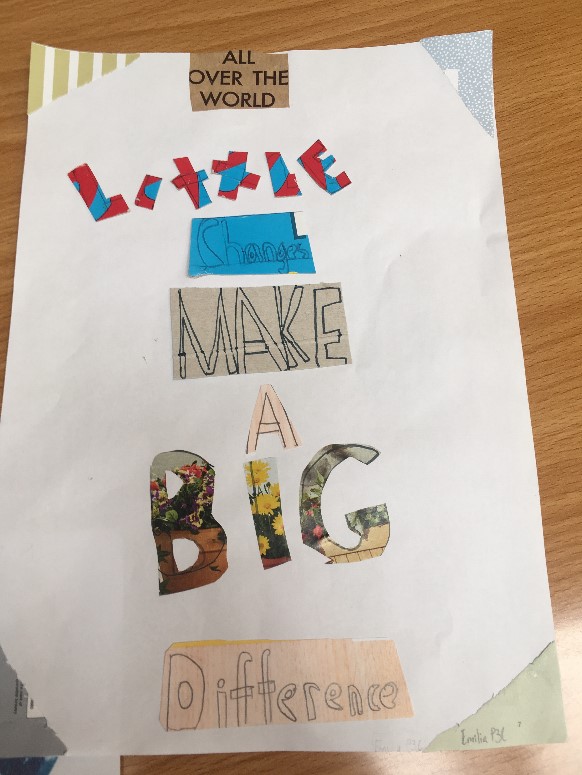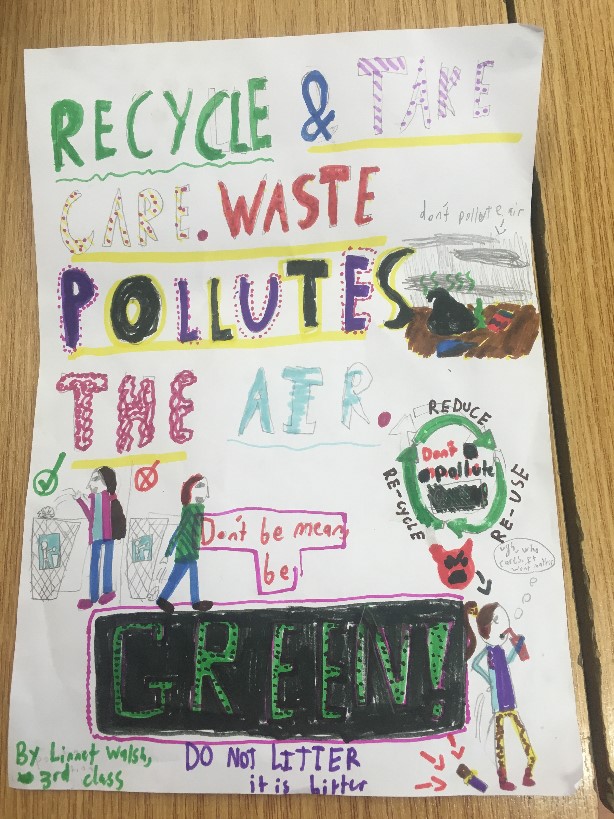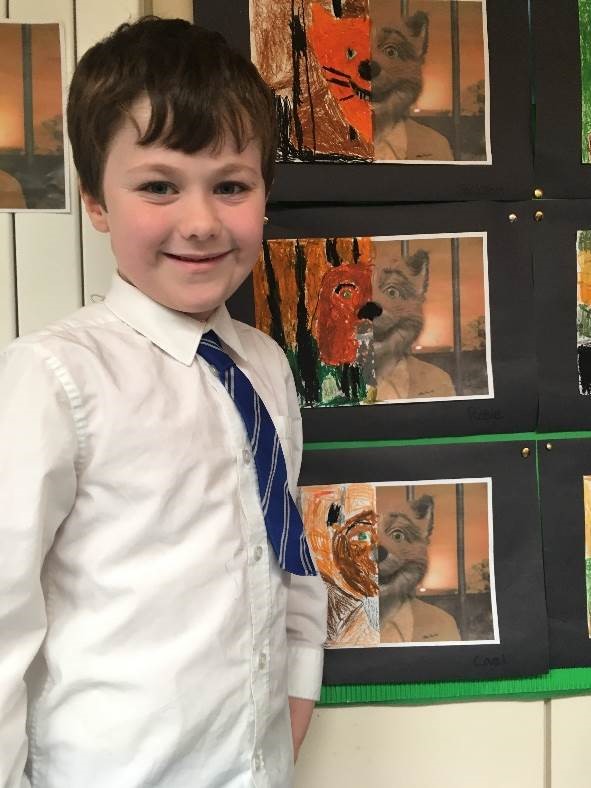 In P1, the pupils started our first whole class reader and where better to start but with Roald Dahl's Fantastic Mr Fox? The children have designed and written 'wanted' posters for Mr Fox and drawn a symmetrical Mr Fox during Art.