IB Results
The IB results for students taking examinations in May should be available on the candidate portal on IBIS on the following July 6 at 2.15pm (Irish time). Students will need their pin and exam number. This is issued to the students by the IB office.
When they log on they will get two documents, the first is their results in each subject such as the image below.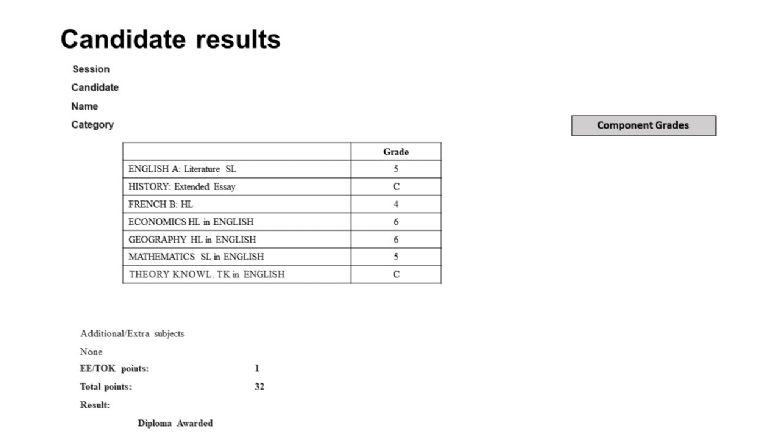 The second gives their raw mark in each subject and the upper and lower boundaries for their grade along with how many marks they will need to reach the next grade.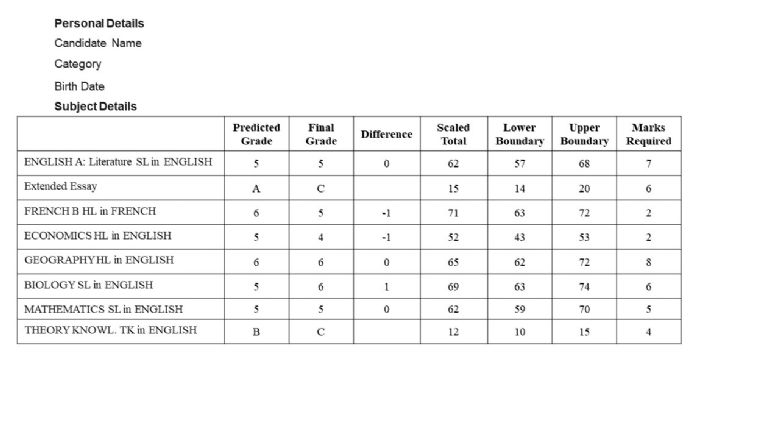 About four days after the issue of results the IB Coordinator will be able to access the component results (a breakdown of the results per paper and internal assessment component). Queries regarding results will be sent to the IB office in the school at ibo@st-andrews.ie