Guidelines & Advice for Opening Schools
Please find below a Roadmap issued by the Department of Education and skills that sets out how schools will reopen for all students from the end of August and what the operation of our schools will look like and be sustainable in a COVID-19 context. It has been developed in line with public health advice issued by the Health Protection Surveillance Centre (HPSC), the Roadmap for Society and Business, and follows comprehensive and intensive engagement with education stakeholders including the school management bodies and staff representatives.
Update concerning Face Coverings
Following the issuing of the DES Roadmap, the recommendations on face coverings has been updated to reflect the latest research and expertise. It is now recommended that teachers and secondary school students wear face coverings, similar to those worn in shops or on public transport, when a physical distance of two metres cannot be maintained.
Back to School Advice for Parents and Students
On 24 August 2020 the Department of Education & Skills published 'Back to School' advice for parents which can be read by clicking here. Additional information for students returning to school, and their families, can be read here.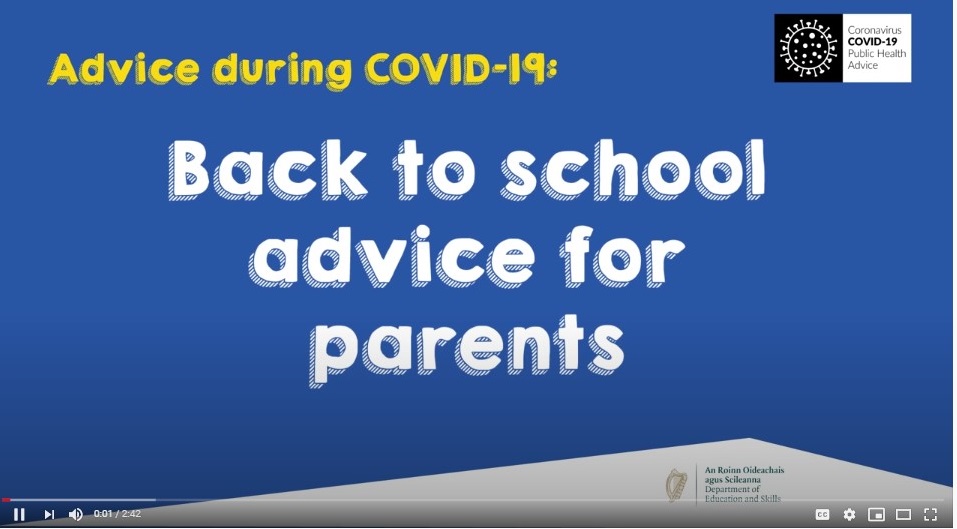 Click here to watch the above video.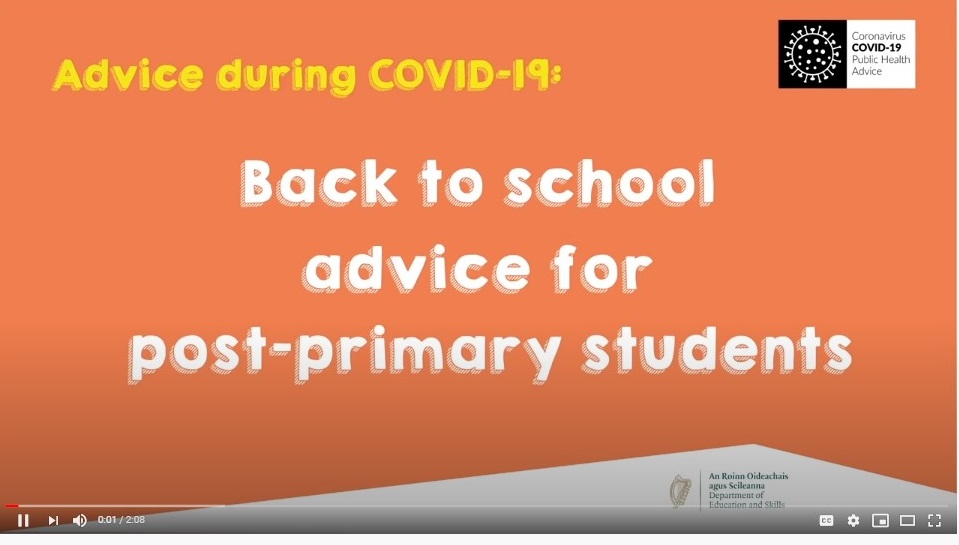 Click to watch Back to School Advice for Post Primary Students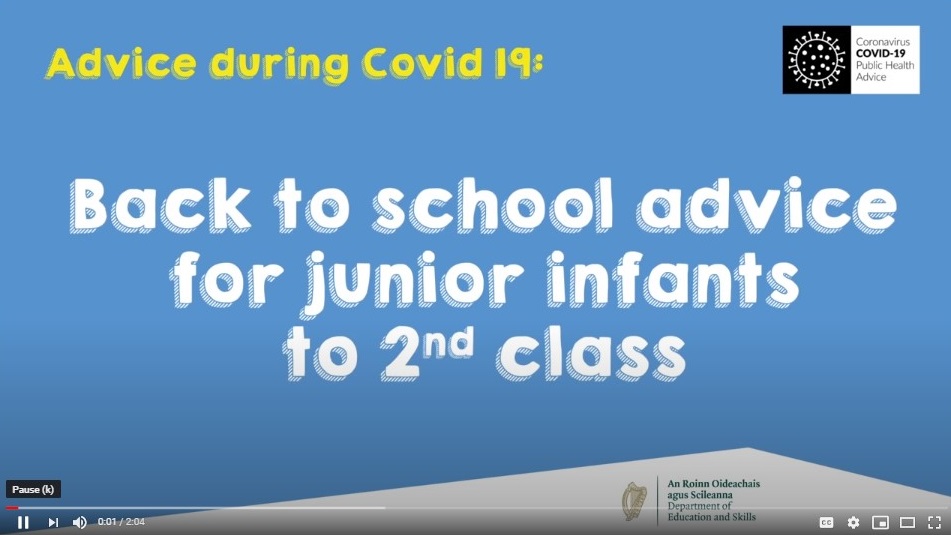 Click to watch Back to School Advice for K1 to P2 Students
Click here for latest Government Public Health Advice.