Gaisce President's Award
Silver Gaisce Award for Sixth Year student, Sarah Brownlee
Congratulations to Sarah Brownlee (6OA) who received her Silver Gaisce award last Friday, 14 October mentored by Gaisce Leader, Mr McCann.
Gaisce – The President's Award is a self-development programme for young people aged 14 -25 which has been proven to enhance confidence and wellbeing through participation in personal, physical and community challenges.
It is a direct challenge from the President of Ireland, Michael D. Higgins, to all young people to dream big and realise their potential.
Gaisce Awards are non-competitive and self-directed: participants choose their own activities, goals and projects with the support of their President's Award Leader (or PAL). There are more than 1,000 President's Award Leaders working or volunteering in a variety of organisations all across Ireland, supporting and mentoring Gaisce participants.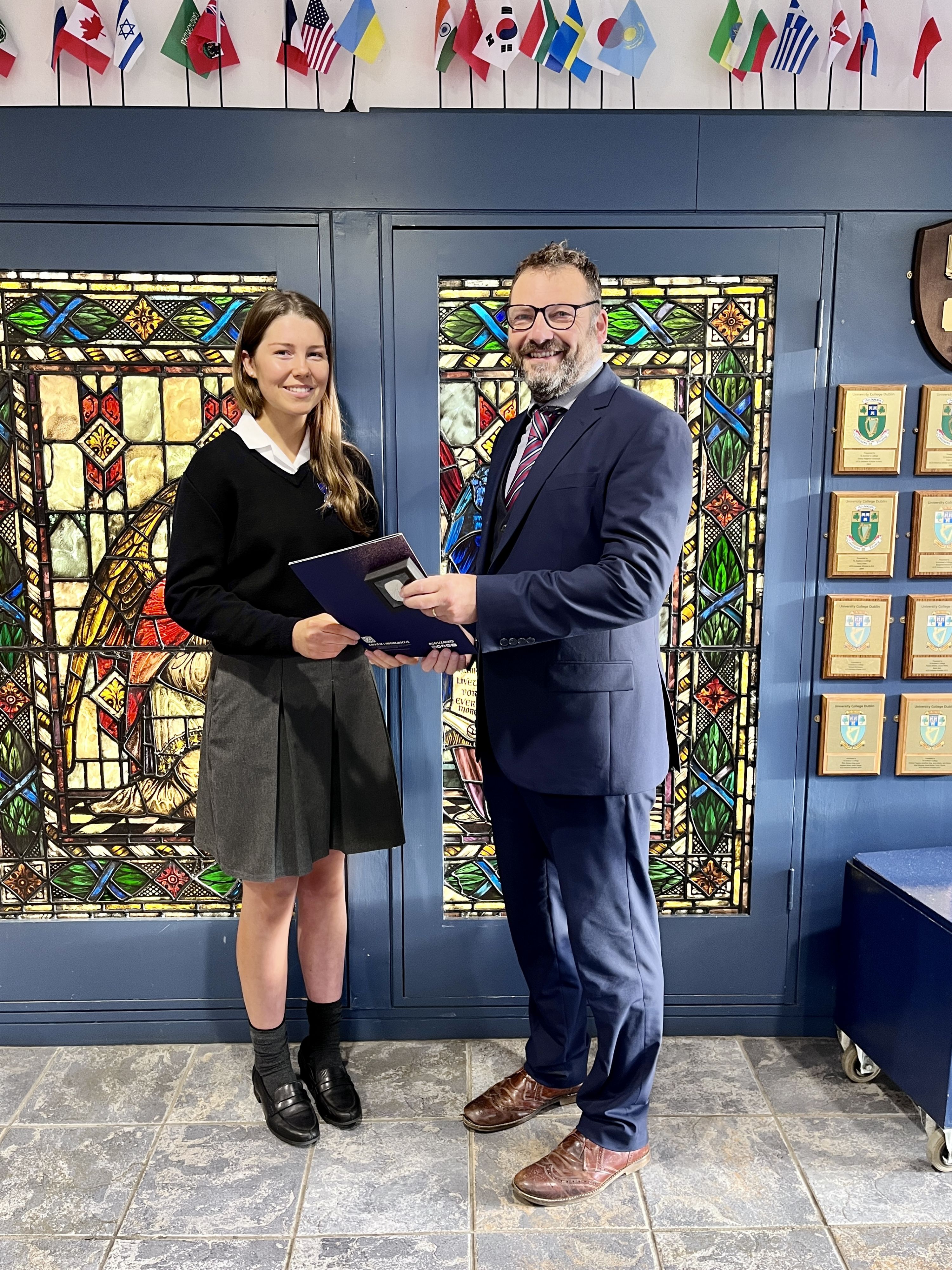 ---