SciFest Results
Well done to our students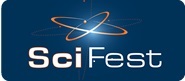 Congratulations to our students who won awards in SciFest this year:
At the TUD Grange Gorman competition:
Zara Griffin won the SciFest Best Project award.
Anna Smyth won the Boston Scientific Medical Devices award.
Leah Rossiter and Shireen Kamali won the Environmental award.
Martha Prendergast and Ayshea El Aroussi won the Merit award.
Ellie Walsh won the Junior Innovation award.
Anna Vittoria Baratta won the Chemistry award.
Patrick Ryan (teacher) won the RSC School Chemistry award.
At the DCU SciFest:
Sophie O'connor came third place in the junior life sciences category.