Hannah Schmidt's CAS Project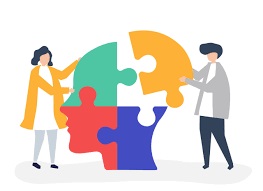 Hannah Schmidt is a 6IB student and, as her CAS Project, has created a magazine with the aim of promoting positive mental health in the school. If you click on this link you can see Hannah's work. She has worked diligently on this since the beginning of term, coming up with the idea at the beginning of the summer as a response to the pandemic and the mental health issues that it caused in young people. She initially wanted to run a book reading competition and quiz event with the Junior School for her CAS project as she is passionate about reading but realised very quickly that would not be possible in the current situation.
Hannah involved the 5IB students from the outset, making it a lovely horizontal project between the two years. She also sent a survey to all Sixth Year students (the results are included in the magazine) regarding stress and workload, and has created articles and features to specifically target the responses garnered in the survey.