First Year Students 2020/2021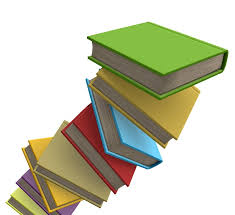 Hello First Year Students
My name is Miss Ryan and I am the Librarian at St Andrew's College. I'd like to extend a warm welcome from the Library to you and to let you know what you can expect from me and the Library during your first year at St Andrew's.
Put very simply my job is to help you make the best possible use of the Library whether you're reading for pleasure, doing homework, or working on a project. In addition, we'll be seeing one another on a regular basis as I will be one of your Wellbeing teachers. We'll be focusing on Digital Media Literacy and your Wellbeing – that's learning about, and learning how, to look after your Wellbeing online. We'll be learning about internet safety, photo sharing, cyberbullying, fake news as well as using the College's email system. In fact, this is the first thing I'd like to work on with you – how to access your emails in school and at home, creating strong passwords, sending and receiving emails, using attachments and learning about OneDrive which will help you with group working. You'll receive an induction letter containing your email address and password so please keep it safe.
We're really keen on reading at St Andrews and it's strongly encouraged. We want you to enjoy reading and we use Accelerated Reader to help match you with the right books for your reading ability. I would like you to read for your own pleasure over the summer whether its graphic novels, science fiction, action/adventure stories, historical fiction or even non-fiction such as The Diary Of A Young Girl otherwise known as Anne Frank's Diary. Read what you love and to help you choose some fantastic books I have two reading lists which are available on our Library Blog - www.librarysac.wordpress.com.
Unfortunately, you can't borrow from the St Andrew's Library at present. In the meantime, you can use BorrowBox or 'click and collect' from Libraries Ireland or download books onto your Kindle. Here's a link to my recommended reading lists - perhaps you might find something you'd like to read on it.
Until we see one another again, have a safe and happy summer, and keep reading!!!