Junk Kouture Competition 2020
Please vote for Junkibell - Voting open till 6pm Friday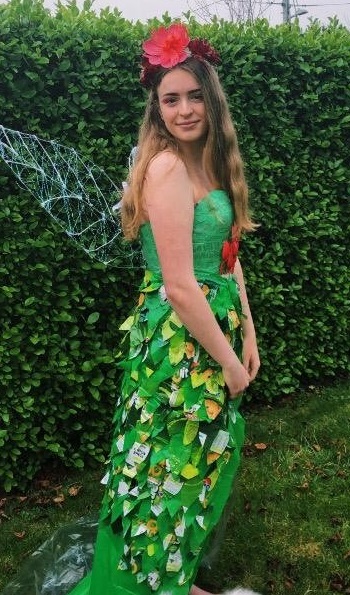 Voting is now open to select the Junk Kouture entries that will go through to the next round. Our entry has been designed by Ilona Plissonneau, Georgia Timon and Kayleigh Bingham and is called JUNKIBELL.
To vote for the girls' design please click here, register and vote each day until voting closes on Friday 7 February at 6pm. You will find JUNKIBELL in the East region in Blackrock.
Only five designs from each region go through to the next stage so please support the girls by voting for their design each day up to and including Friday.