Sixth Year Art Trip
Florence in all her finery!
In October our Sixth Year Art students travelled to Florence to take in all its beauty. The following is a report of the trip by Karl Viio: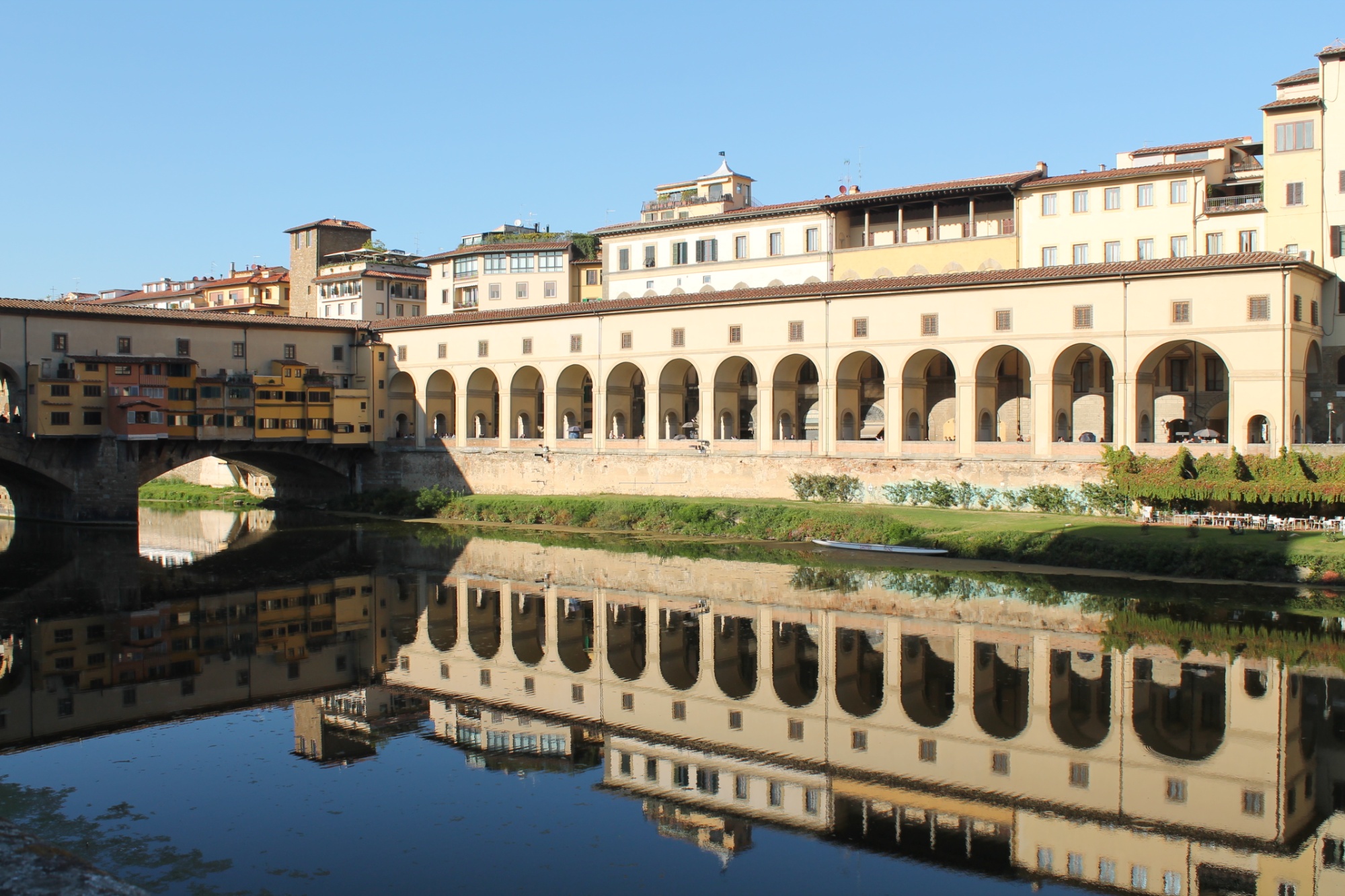 The St Andrew's trip to Florence was an exciting and amazingly fun experience. Florence is the birthplace of the Renaissance, home to the historic and powerful Medici, cultural hub of the Tuscany region and is still as full of life, innovation and creativity as it was nearly 700 years ago. Our trip there lasted four days and, in that time, we only skimmed the surface of what the city had to offer. The galleries and museums were fantastic and using our own knowledge to navigate their decorative halls was liberating and fresh compared to how most school trips are conducted. Seeing masterpieces like the 'Doni Tondo' by Michelangelo and 'The Baptism of Christ" by Da Vinci in the Uffizi was every bit as striking as we had hoped.
Every corner of the city was the perfect place to open up our sketch books and draw away. Seeing classmates sit and draw in every hall and street bench made it feel as if we were true artists, even the IB's who don't do art gave it a go.
Each site we visited was captivating in its own unique way and perhaps the most notable moment was when we all found ourselves staring up at the monstrous Duomo built by Brunelleschi, beneath a cool night sky on our first evening, which was the subject of a copious number of photos for all students, especially the wannabe photographers. Places like the Uffizi, the Pitti Palaces and the Academia captured the imagination of every one of us. The grandness of each one only truly comprehendible in person. During our lunch breaks we were able to explore the city at our own free will and given a good amount of time to do so. This freedom allowed us to discover places we would never have found otherwise on a stricter regimen. Wandering through the winding cobble roads and down small allies lined with street art was exciting to say the least.
Personally, the trip was wonderful only considering the academic side, what made it special was the company. Getting to know people in our year we wouldn't have necessarily talked to before was really refreshing and traversing the city with them made memories we are unlikely to forget. None of this would have been made possible without the help of our teachers who found fun and interesting ways to have us engage in the art, like the statue of Michelangelo's 'David' (1501-1504) drawing competition.
I hope the school will continue this trip for many years to come and I would encourage any art students to take the opportunity to visit this spectacular city.
Please click here for some more photographs.