125 Year Celebration Ball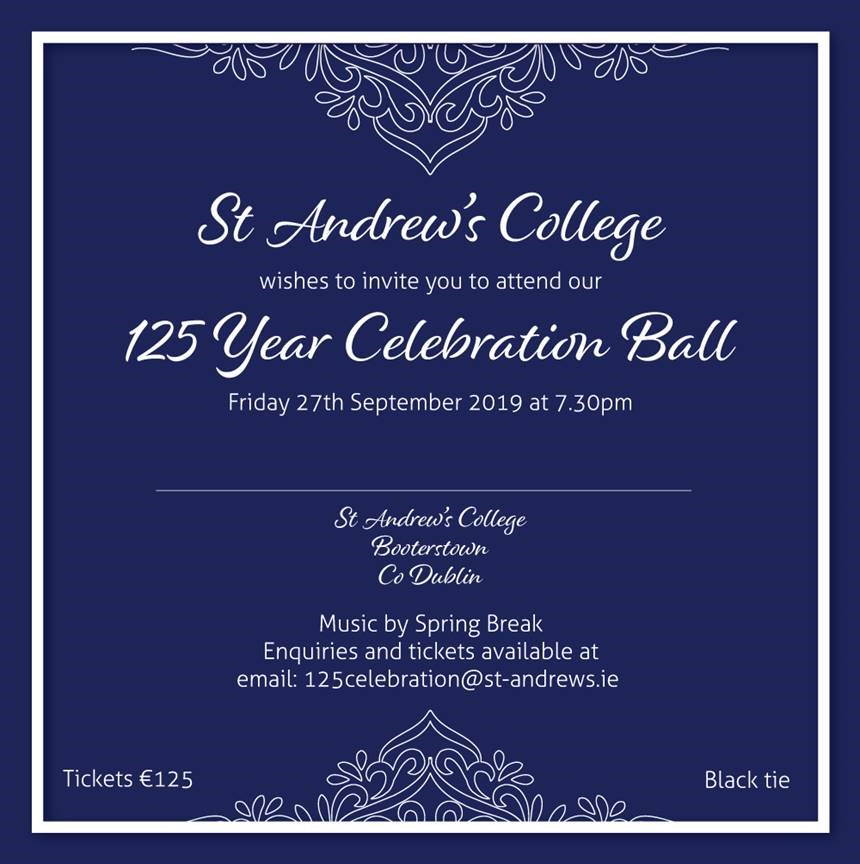 St Andrew's College is delighted to host a Black Tie Ball to be held in the College to celebrate the 125 Year Anniversary of St Andrew's College on Friday, 27 September 2019.
The College opened its doors on 8 January 1894 in St Stephen's Green with sixty four students. Since then, our College community has grown with over 1300 students between our Junior and Senior School from Ireland and over 40 other countries worldwide.
We would like to mark 125 years of the history of the College and celebrate the success of the school and the contribution and support of the students, parents/guardians and alumni over the past 125 years.
Tickets for the dinner are €125 per person (tables of 10). Parents and Guardians may purchase tickets through the Easy Payment system. Alternatively payment may be made by cheque (payable to St Andrew's College). Envelopes should be left in Reception or posted to the College c/o Hilary Rabbette.
125 Year Celebration Gala Committee