'Les Misérables' 25 to 28 November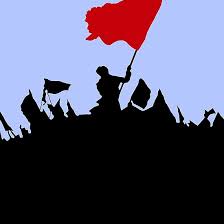 Auditions will be held on Saturday 31 August for this year's College Musical, Les Misérables. All students who would like to be involved, either on-stage or back-stage) should complete and return an application form to Mr Williams (Room 2.04) or Ms Sawyer (Music Department) no later than lunch time on Thursday 29 August when there will be a meeting in the Senior Hall with more information and audition requirements.
Application Forms will be available from Reception and will be uploaded here in due course.