BOI Junk Kouture Competition
Hiding behind the Masquerade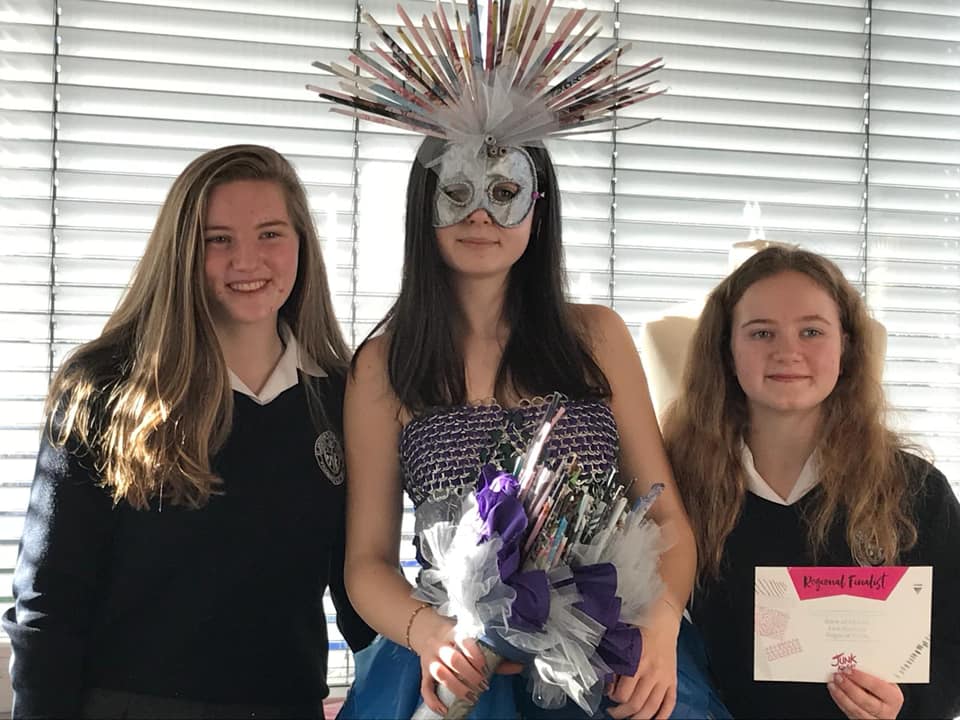 Congratulations to Transition Year students Lucy Deacon, Mia Kulkarni and Ellie Moloney who have received a silver entry ticket into the Bank of Ireland Junk Kouture regional finals to be held in The Helix in March.
Their piece, made entirely from recycled materials, is called Hiding Behind the Masquerade and is based on the theme of embracing your personality, quirks and your inner self, not 'hiding behind a mask'.
The public voting for their design will take place from 18 to 22 February. More information about how you can vote for the girls' design will follow.
The brief of the competition is to create a stunning work of couture from 100% recycled materials good enough to appear on catwalks anywhere in the world.