Black Comedy by Peter Shaffer
13 to 15 November 2018 at 7.30pm
St Andrew's College Drama Society
presents
Black Comedy by Peter Shaffer.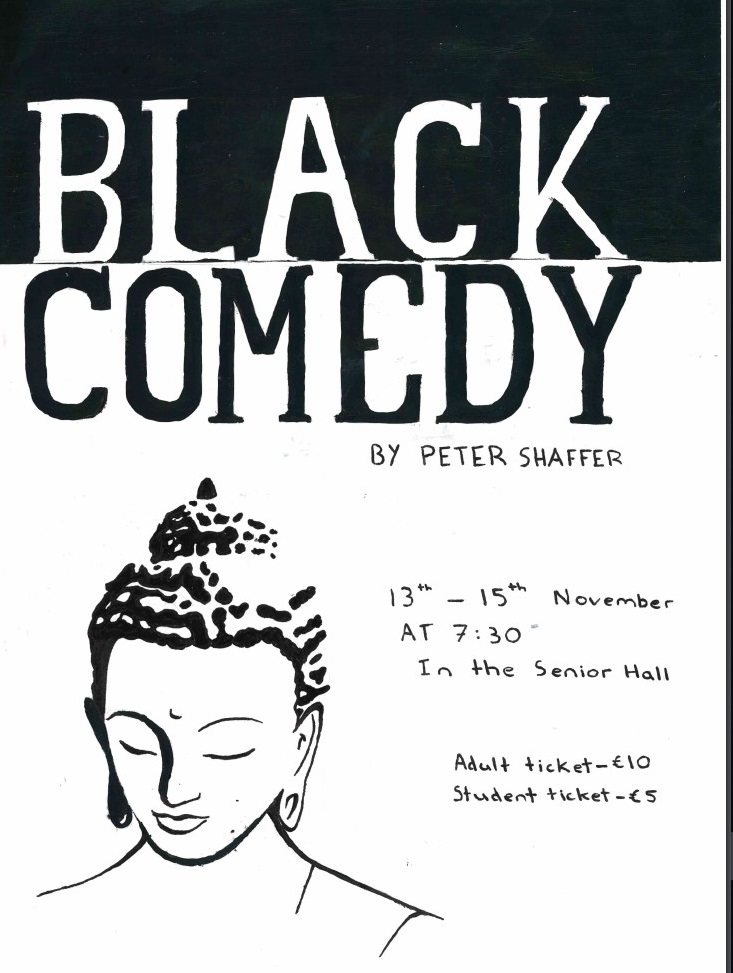 Black Comedy is a laugh-out-loud play starring a cast of Third to Sixth Year students and produced by a crew of students. In this comedy Brindsley Miller, an aspiring artist, is trying to sell his sculptures to the richest man on earth, George Bamberger. Without notice, the power goes out and high jinx and shenanigans ensue.
With a cast of raucous characters and side-splitting slapstick, Black Comedy is being performed in the Senior Hall for three nights from 13 to 15 November at 7.30 pm (doors opening at 7.00 pm).
Tickets are on sale from 7 November in Room 9.04 from Sally Walker at the price of €10 for adults and €5 for students.
Don't miss this marvellous event!