Joe Schmidt visits St Andrew's College
Tells of the importance of reading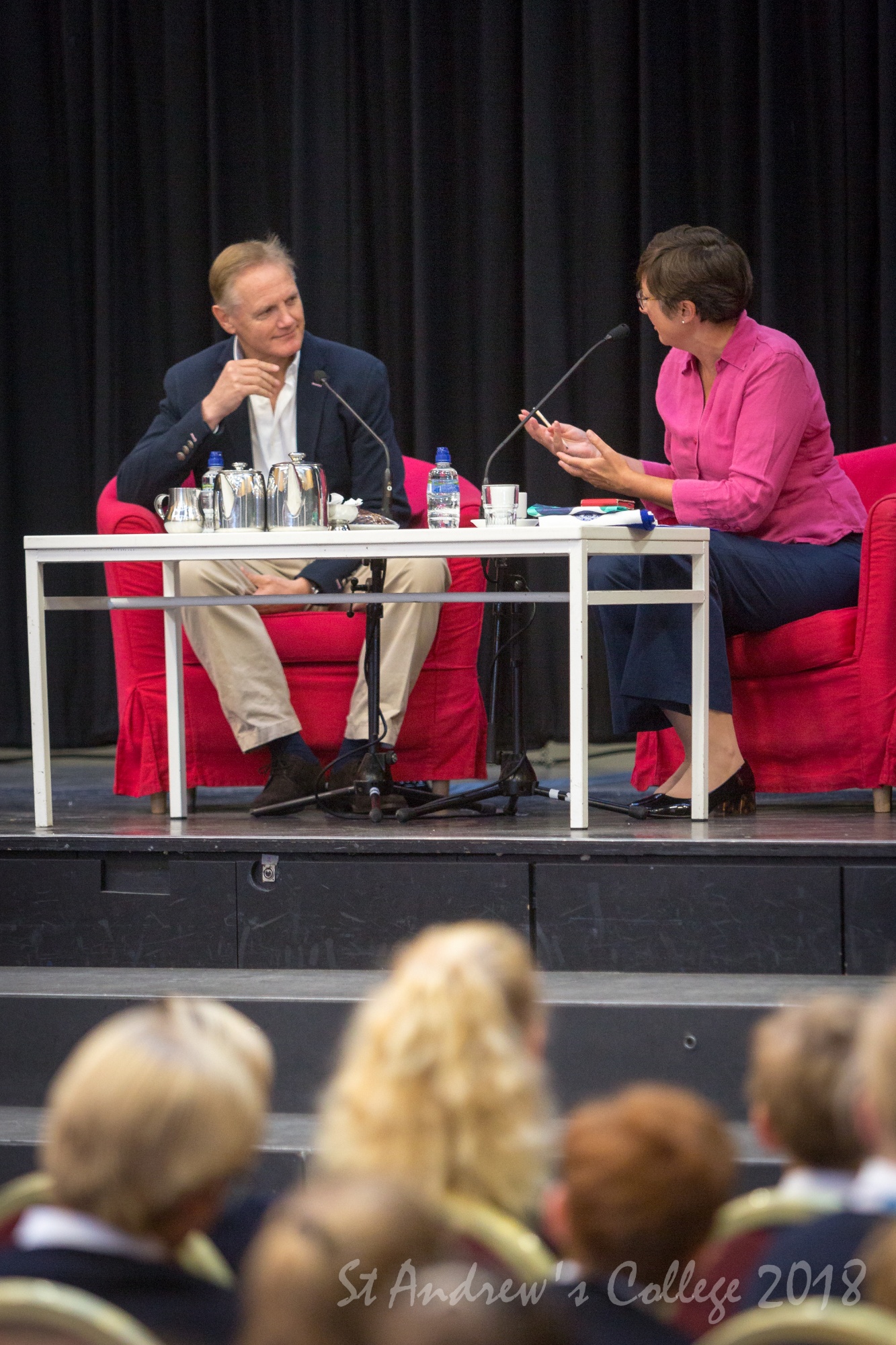 On Tuesday 4 September our First, Second and Third Year students extended a very warm St Andrew's welcome to Joe Schmidt, Head Coach of the Irish Rugby Team. Our librarian, Ms Ryan, had invited him to come to school to talk about his love of reading and the important place books and the written word hold in his life. Having been an English teacher and Deputy Principal in Palmerston North Boys' High School in New Zealand, Joe ably quoted lines from Shakespeare's Julius Caesar, Alfred Noyes' The Highwayman and even the lyrics of Don McClean's song Vincent.
He encouraged the students not to be scared of taking on new challenges and always to anticipate solutions to problems that these new challenges might create. It had taken several phone calls to persuade Joe to come to Leinster to take on the coaching role there – a fact Joe shared with the students to demonstrate how they should never give up. He advised them to learn something new (no matter how small) every day, to do things for other people and to contribute to society.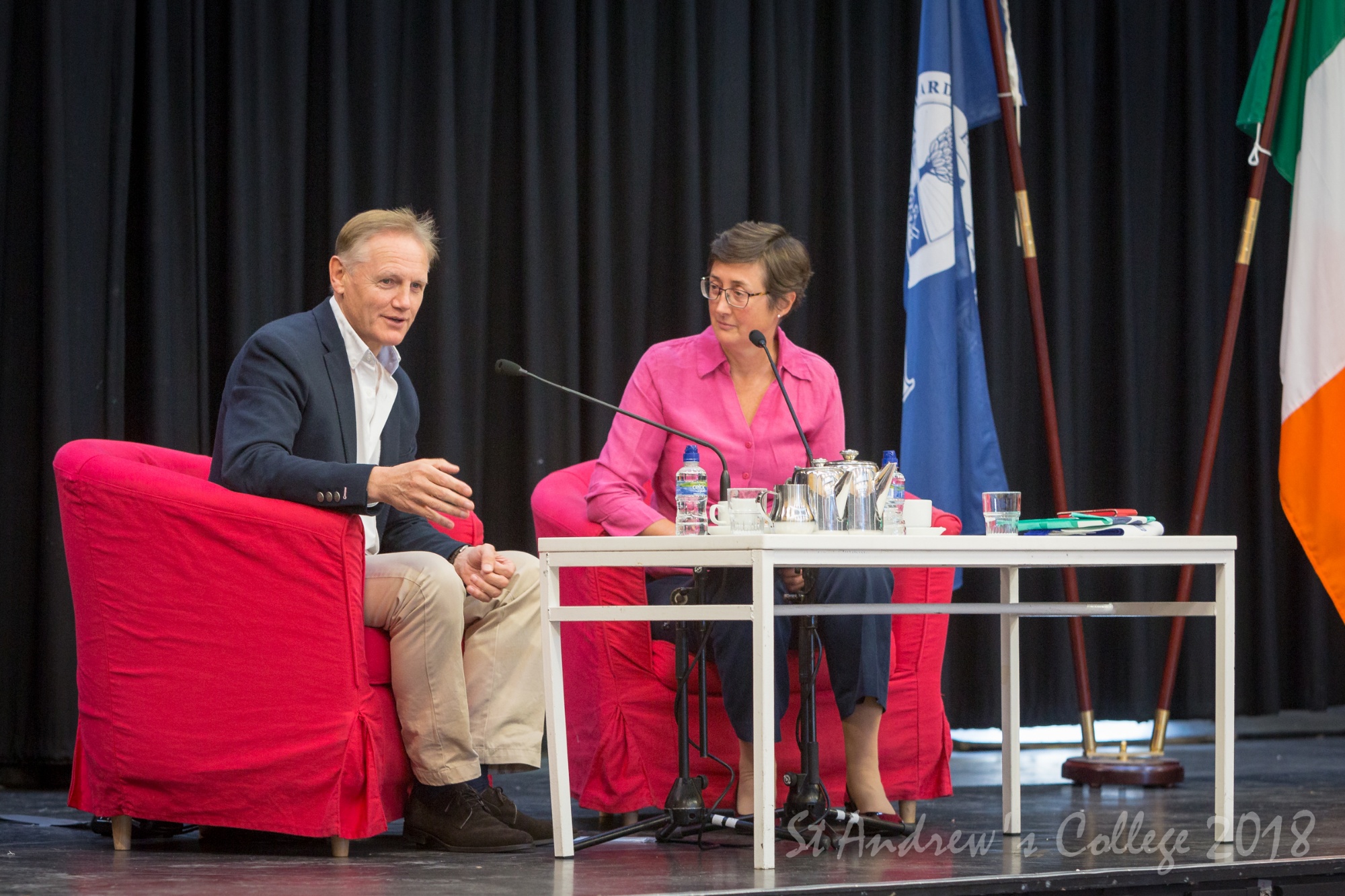 It was while Joe was at school himself that he acquired his love of reading. His teacher described words as 'windows to the world and to what people are thinking'. He warned the students not to speak harshly without thinking and advised that they should choose their words carefully as you never know when you are going to have to eat them.
As a boy Joe read Lord of the Rings and The Hobbit and one of his all-time favourite books is To Kill a Mocking Bird. Nowadays, favourite authors of Joe are David Baldacci, James Patterson, Lee Child and Bryce Courtenay whose books he reads to switch off and 'put his mind in a different place'.
Joe also likes poetry and one of his greatest regrets is that he never met Seamus Heaney, a regret that backs up one of his other mantras – 'don't put off till tomorrow what you can do today'. If you decide to do something or make a change in your life – just do it. The longer you procrastinate the less likely you are to carry out that change.
Joe finished talking to the students by saying how it doesn't matter what you read, as long as you read. Sound words from a sound man.
Click here for photographs.