Valedictory Evening
St Andrew's bids farewell to its Sixth Year Students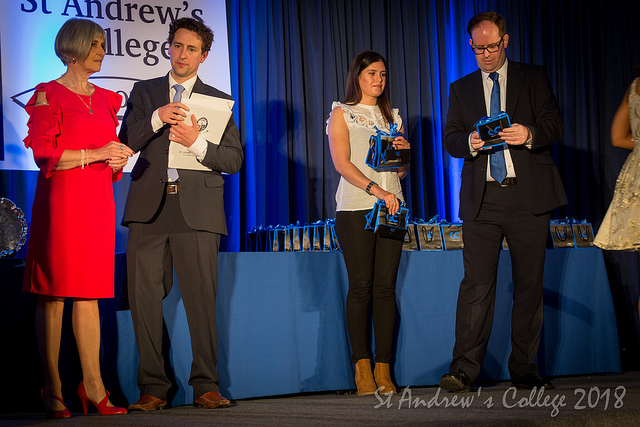 On Friday 18 May Valedictory Evening took place at the College where St Andrew's said farewell to its Sixth Year Students. With music by the Sixth Year Music Class, Helen Hudson, Ryan McMahon, Robert Keating and Lucy McWilliams, readings by Ailbhe Herity, Harry Deacon, Stratford Vandlik, Elvi Wilson, Ben Crowley, Anna Reid and Victoria Fenton and two powerful speeches from Head Girl Robben Beatty and Head Boy David Shanahan, it was an emotional evening for students, their parents and staff members.
For the first time ever there were joint winners of the Percy Cup which was awarded to Reece Jordan and Maqhawe Sigcau. The Mary Arnott Collen Trophy was awarded to Kate Orr.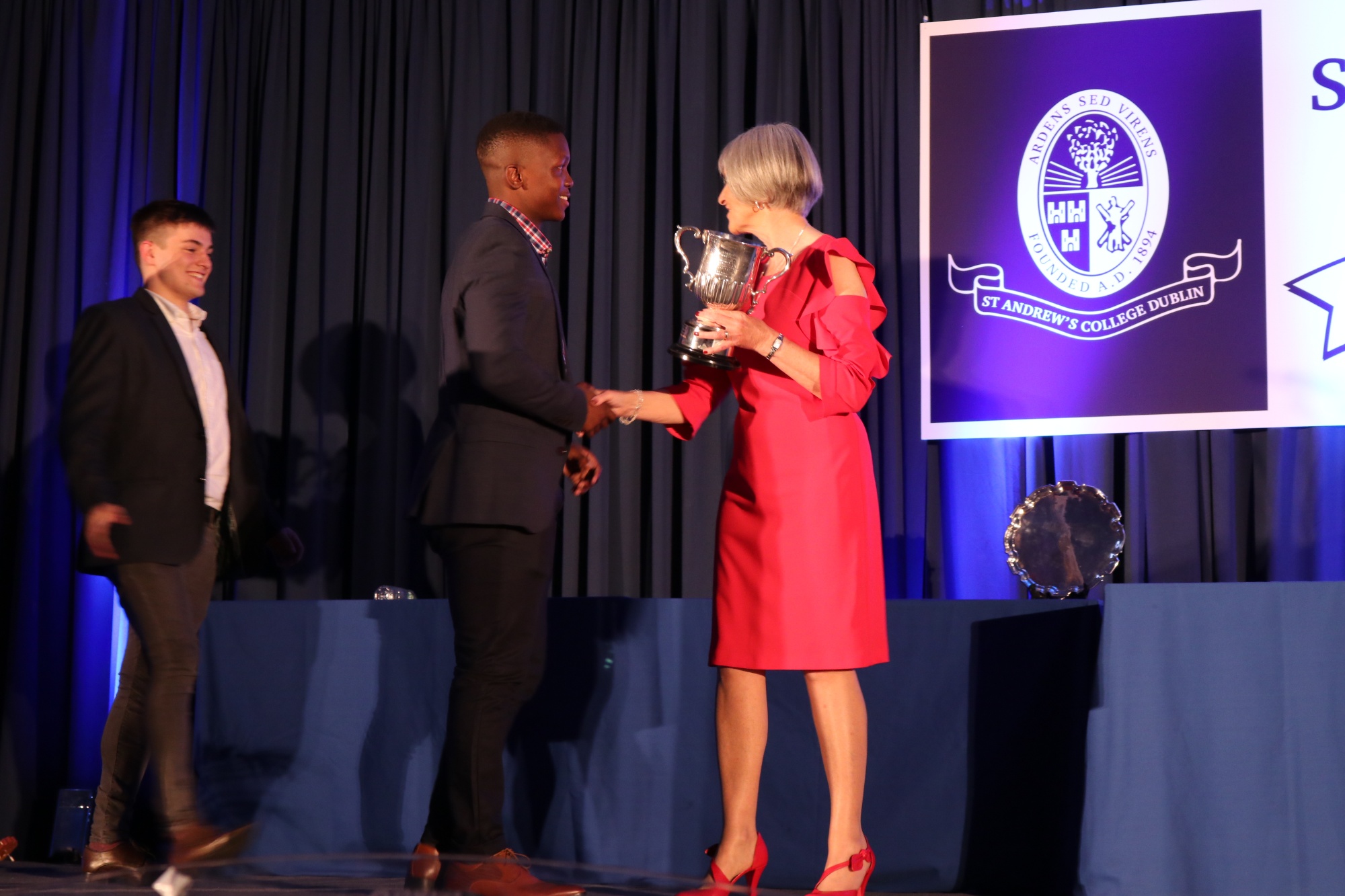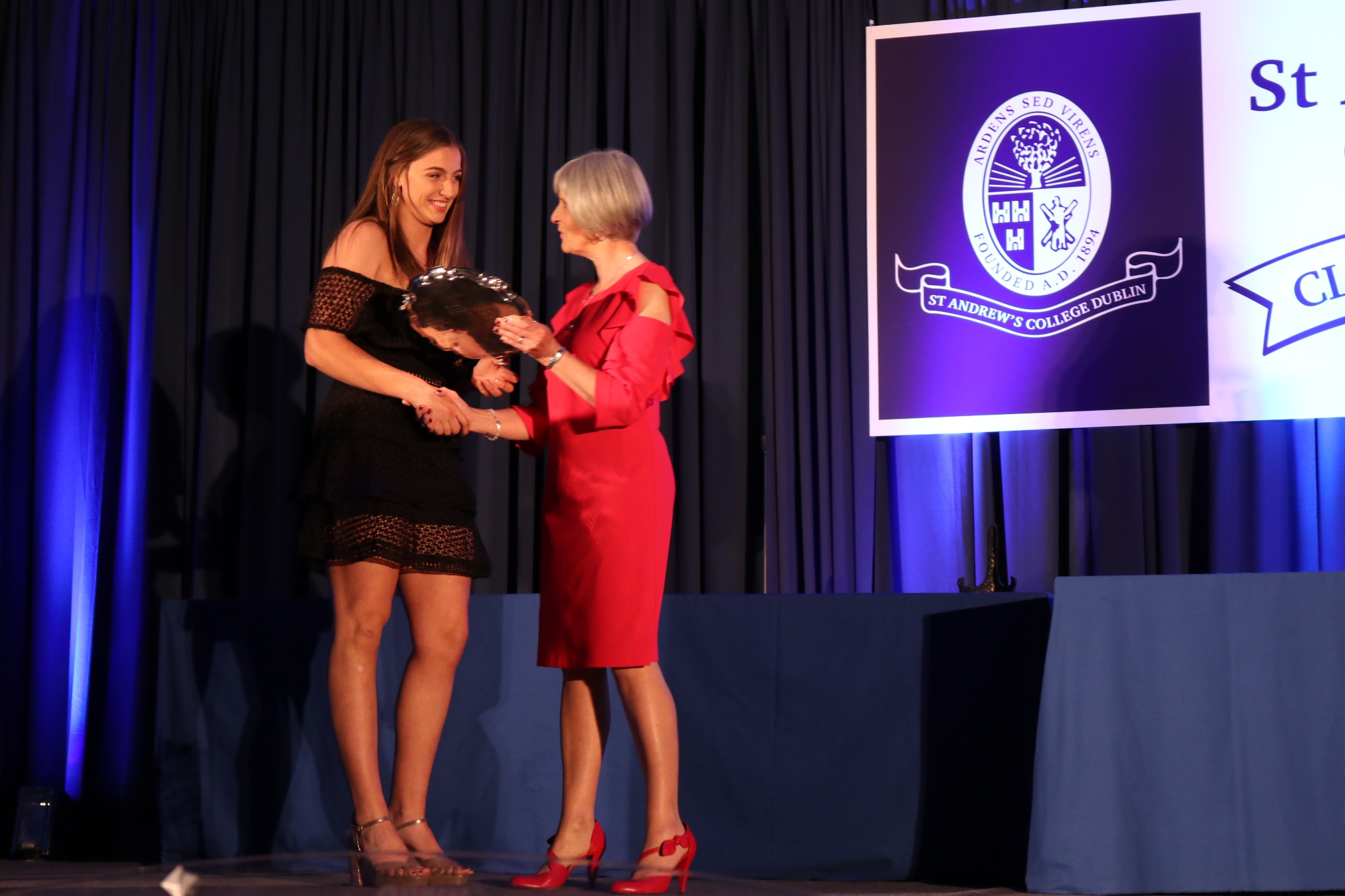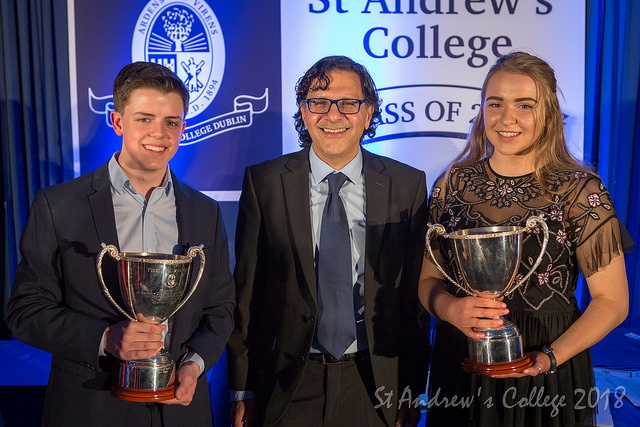 This year's winners of the Alumni Cup presented to a boy and girl for their outstanding contribution to life at the College were Louis Lambert and Robben Beatty.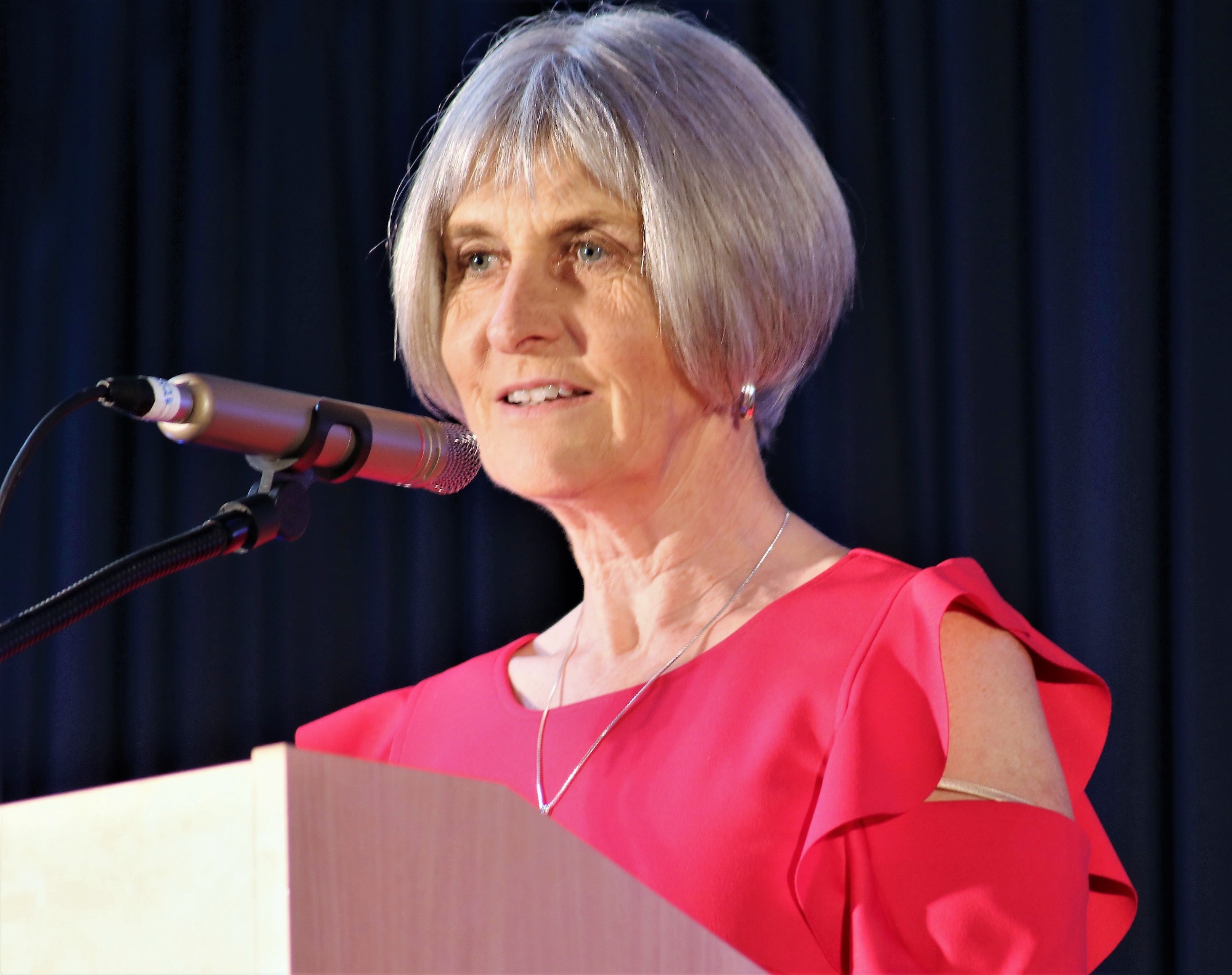 In her opening address Mrs Kirby wished the students all the best with their exams and said, whilst it marked the end of a happy time of their lives, the night was tinged with a little sadness at their leaving the College.
Please click here for some photographs taken on the night.