From Litter to Glitter
Fashion Show on 11 April 2018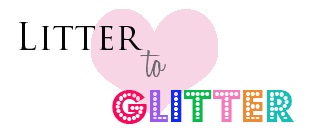 From Litter to Glitter is a student-run environmental fashion show created by Fifth Year students Rosie McFadyen and Isabel Bosch. The outfits are all hand-made by students completely out of recyclable materials. All of the funds raised will go towards Oceana, an ocean conservation organisation that aims to unite countries in working to conserve wildlife and maintain sustainable oceans.
Tickets will be sold on Friday 16 and Tuesday 20 March outide the library at lunchtime. Ticket price is €10 per adult and €5 per child/student.
Any donations of prizes for the raffle would be gratefully received and can be handed in to reception. These can be vouchers, hampers, gift cards, chocolates, etc.