Friendship Week
We all start as Strangers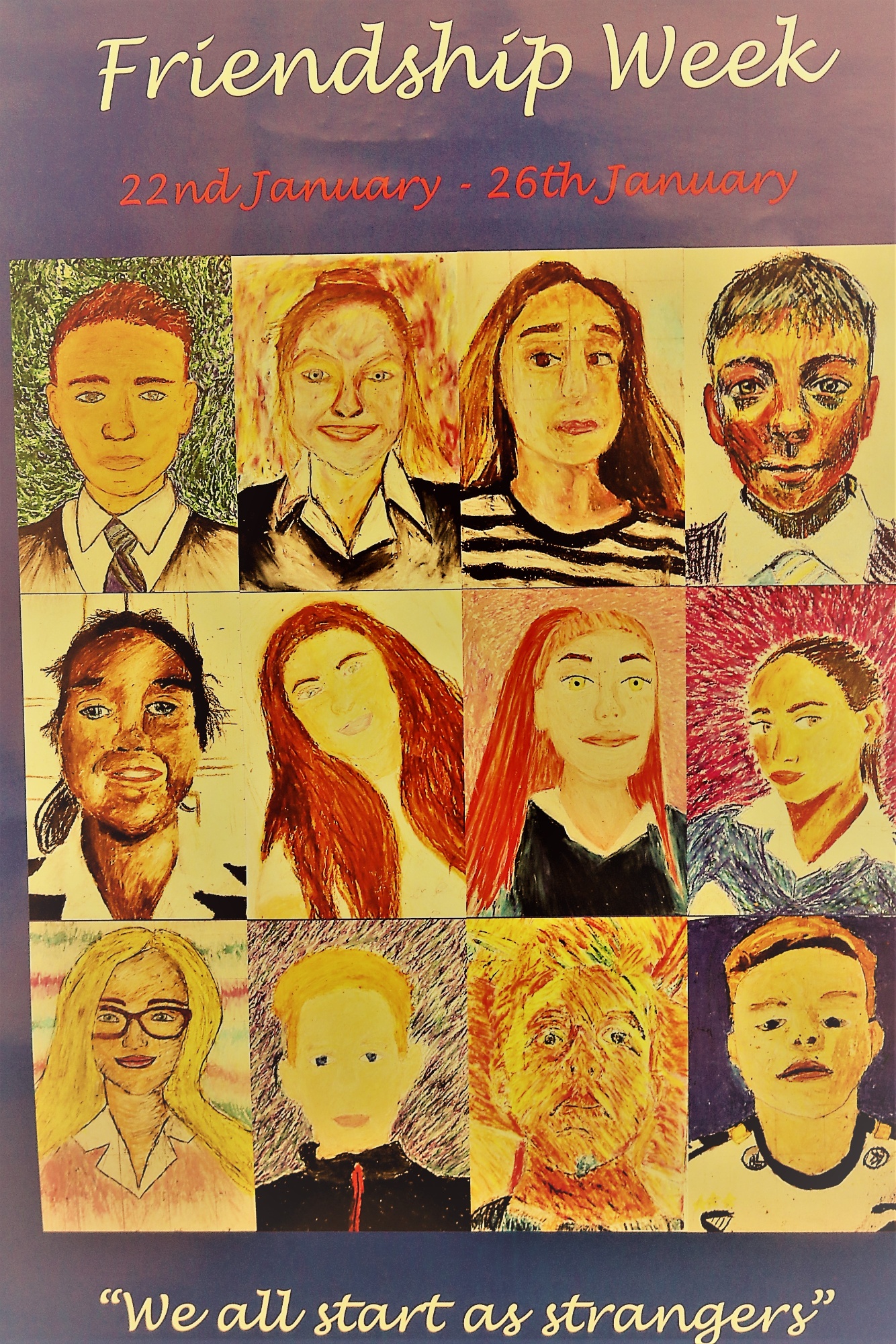 Our annual Friendship Week took place from 22 to 26 Januaryr. Our fantastic team spent a lot of time decorating the school with bunting, posters and banners. Our slogan this year was We all start as strangers. Our aim was to encourage everyone in the school to make an effort to move out of their comfort zone and to get to know people that they see every day, but do not talk to. We had a fun "speed-chat" with first years.
We had two big assemblies with speeches from David Shanahan, Patrick Quinn and Kate Orr, music from the First Year choir, Lucy McWilliams, Robben Beatty, Caitlin Colbert, Sarah Brownlee, Amelie Marchant and Leo Dunne. Ms Lynott also spoke and Ms Carroll, with the TY film team, made an excellent movie on the topic. Zeeko came in to talk to the parents on the Monday night and then to groups of the Second Years on Tuesday about bullying and safe internet usage. Rob Lewis came in to talk to the Sixth Years about well-being and coping with stress.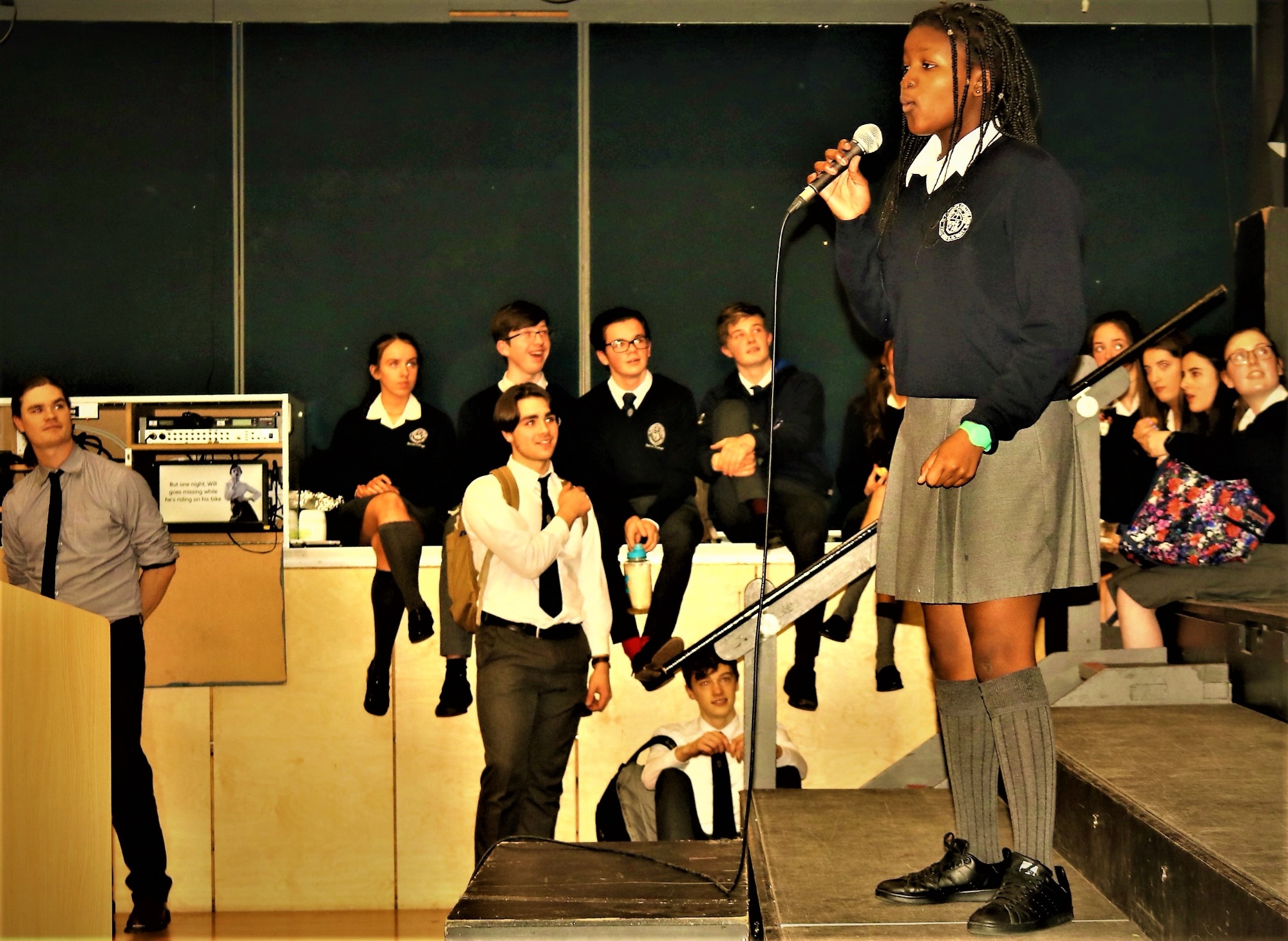 We had Friendship Karaoke in the hall on Friday at lunch-time, extra special treats at our Tuesday Tea & Chats and ice-breaker games last period on Friday. There were cakes for the staff on Friday break time. It was a great week and we hope that it encouraged everyone to realise what a wonderful community we have in the school and to appreciate each other. Many thanks to the students who made it all happen.
For some more photographs please click here.