Grease The Musical
Application Form and Auditions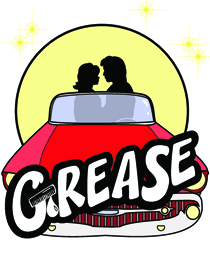 This year the College will be putting on a performance of the musical Grease on 28, 29 and 30 November (dress rehearsal 27 November). If a student wishes to take part he/she should print out an application form and hand it in no later than break-time on Friday 1 September to Reception, Ms Sawyer or Mr Williams. Application Forms are also available at Reception in the College.
Students should attend a meeting on Friday 1 September at lunchtime in the Senior Hall for information about the auditions which will take place on Saturday 2 September.
Students please note the following:
If you are auditioning for a particular role, you will be given an audition piece on lunchtime on Friday 1 September.
There are three dance scenes where vocals are not required. If you are a dancer and want to dance in the "Born to Hand Jive", "High School Hop" and "Grease Lightning" dance scenes please specify this as good dancers are required for these three scenes.
Gymnastics are required for the "Cheerleader" scene. If you are a gymnast and want to be a cheerleader please specifiy this on the application form.
Students should also specify if they wish to apply for make-up, hair and back-stage positions.