Tom O'Gorman 
Placed second in Simulated Investment Competition
Congratulations to Tom O'Gorman (2McL) who took part in a simulated investment competition organised by Share Navigator. Tom was given $1,000,000 of virtual capital to invest in shares and options and, amazingly, came second overall in the options category.
Tom learnt to follow the ups and downs of the US stockmarkets (NYSE, NASDAQ and CBOE) and took decisions as to when to buy or sell to increase the value of his virtual portfolio.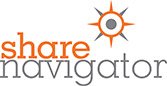 Share Navigator is based in the Invent Centre in Dublin City University. The competition in which Tom took part was for university students but Tom was given special permission to enter.