PTA Charity Ladies' Lunch
Friday 13 November in aid of The LauraLynn Children's Hospice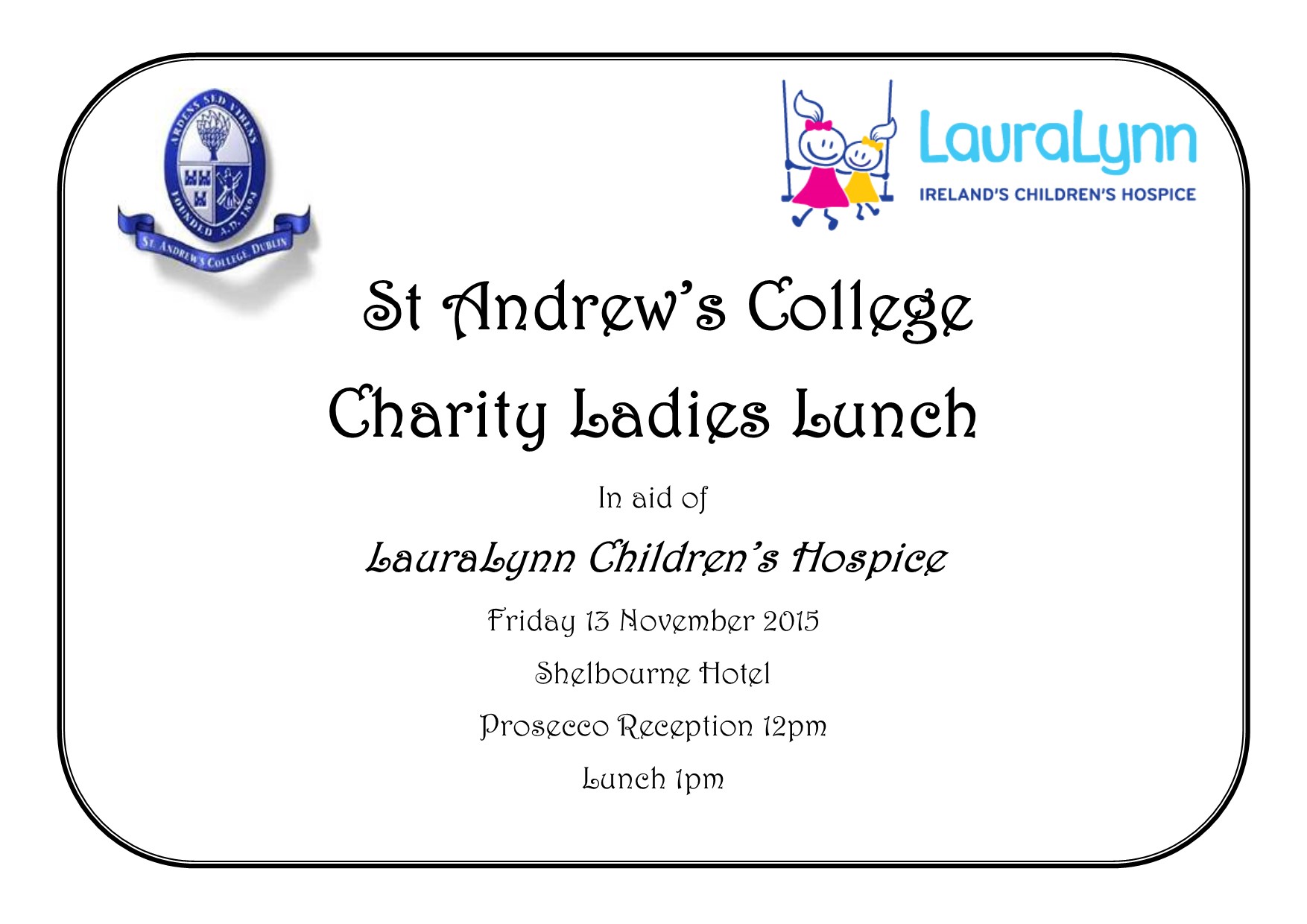 The PTA Charity Ladies' Lunch is taking place on Friday 13 November at the Shelbourne Hotel. Please pay for your ticket if you have not already done so. The LauraLynn Children's Hospice is the only hospice in Ireland providing care for children who are terminally ill or who have long-term illnesses and their families. It is entirely privately funded.
Jane McKenna, founder of the charity and mother of Laura and Lynn, after whom the charity is named, will join us and speak to us. She is an incredibly inspiring lady who single-handedly raised €7 million to get the charity up and running.
This is a wonderful way for St Andrew's mothers to get together and be part of the St Andrew's community to raise money for a most worthwhile cause.
Any queries please email Vicky McFadyen or call her on 085 889 2211.