Senior Boys' Hockey
Assembly to mark fifth All-Ireland Victory in six years

Senior School Assemblies were held this morning to acknowledge the remarkable success of the Senior Boys' Hockey Team who won the All-Ireland Schoolboys' Hockey Championship in October for the fifth time in six years.
Mrs Kirby credited the victory to the hard work and talent of the team as well as the hundreds of hours' coaching and planning invested by Mr Ovington, Mr Styles and Mr Jones. St Andrew's now equals the success of The Royal Belfast Academical Institution at the top of the table of all-time championship winners.
St Andrew's first won the coveted Tasmanian Trophy in 2001 and has gone on to win it six times since then. Mrs Kirby commented on the dignified manner in which the team dealt with their success, remaining respectful to their opponents, Wesley College, as they coped with their disappointment. She also praised the 120 supporters who travelled to Cork and acted as excellent ambassadors for St Andrew's College.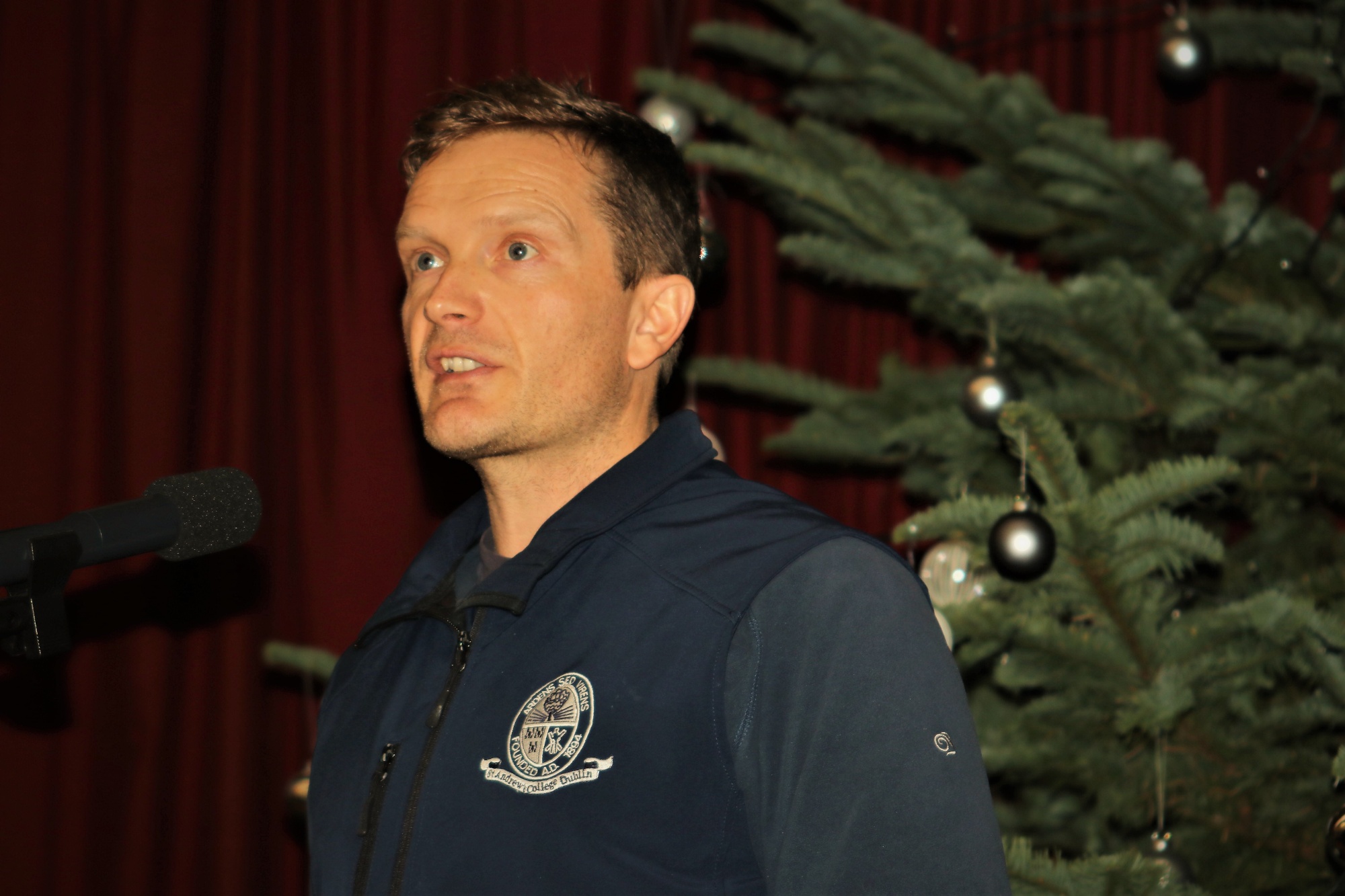 Mr Ovington stated that the boys' perseverance and ability to embrace the process that lays everything on the line were the key to this victory. He thanked Team Captain Ben Walker, Vice Captain Matteo Romoli and the rest of the team who "quite simply went all the way till there was no-one left to play".
Vice Captain Matteo Romoli encouraged everyone to take part in school sport and said he would always remember playing in the All-Irelands and the encouragement in Mr Ovington's words "Don't go to take part - go to win".