Our Giraffe is named!
What a hard choice to make!
We were delighted by the amount of entries we had for our most recent school drawing competition to celebrate our adoption of a Giraffe from Dublin Zoo. The board pictured below is covered in drawings on both sides!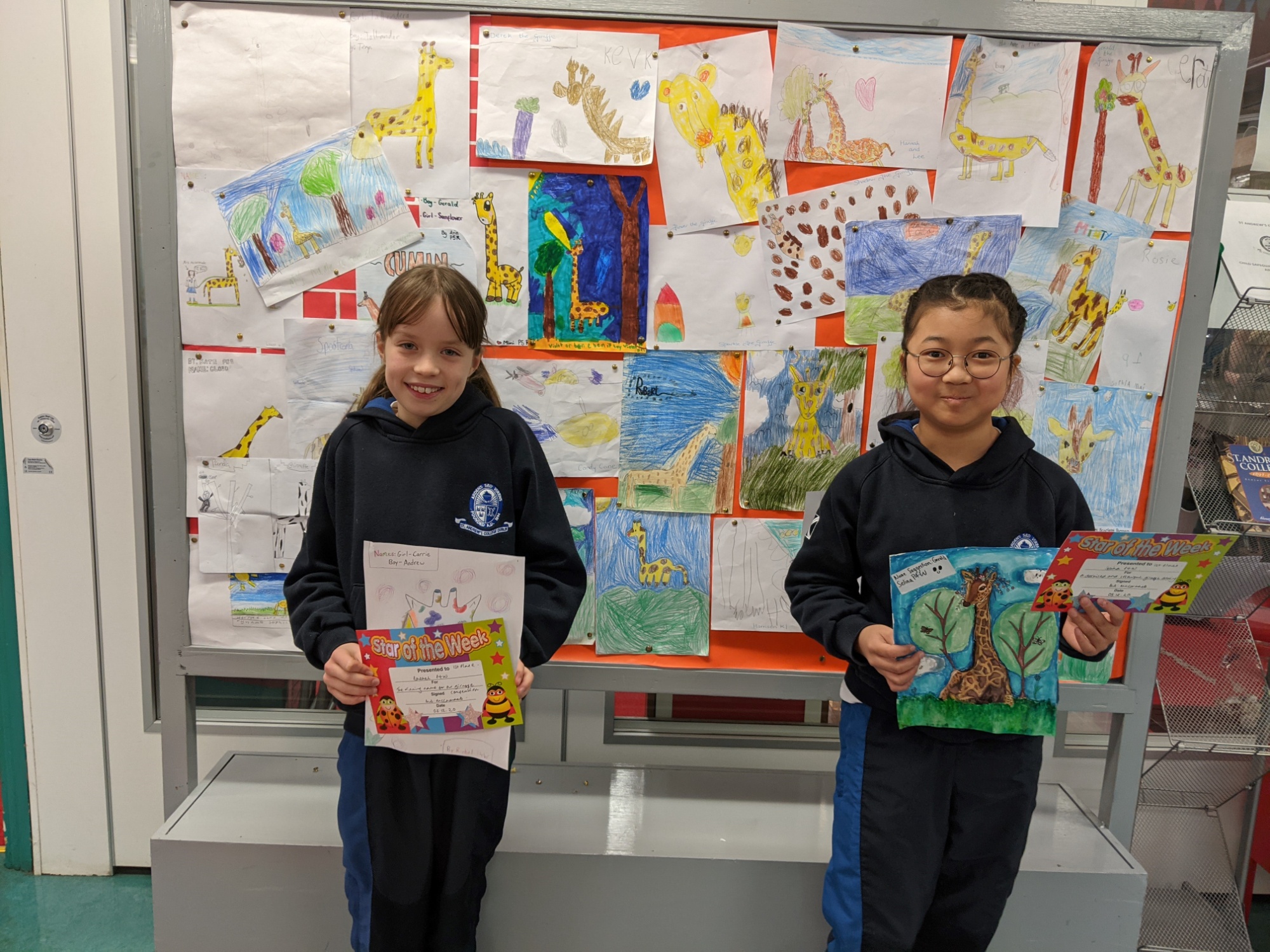 Zoe and Matilda, our Student Council, had a very tough time picking the overall winning name and drawing but a huge congratulations to Rachel (P4W) for the top name 'Andrew' and Selina (also P4W) for her excellent drawing. Commendation also to Paul (P6S) for his creative name 'Ard' ('tall' in Irish) and also Max (P6A) for his wonderful drawing. All pupils received a certificate from Mrs McCormack.