Cycle Against Suicide
"It's ok not to feel ok and it's certainly ok to ask for help"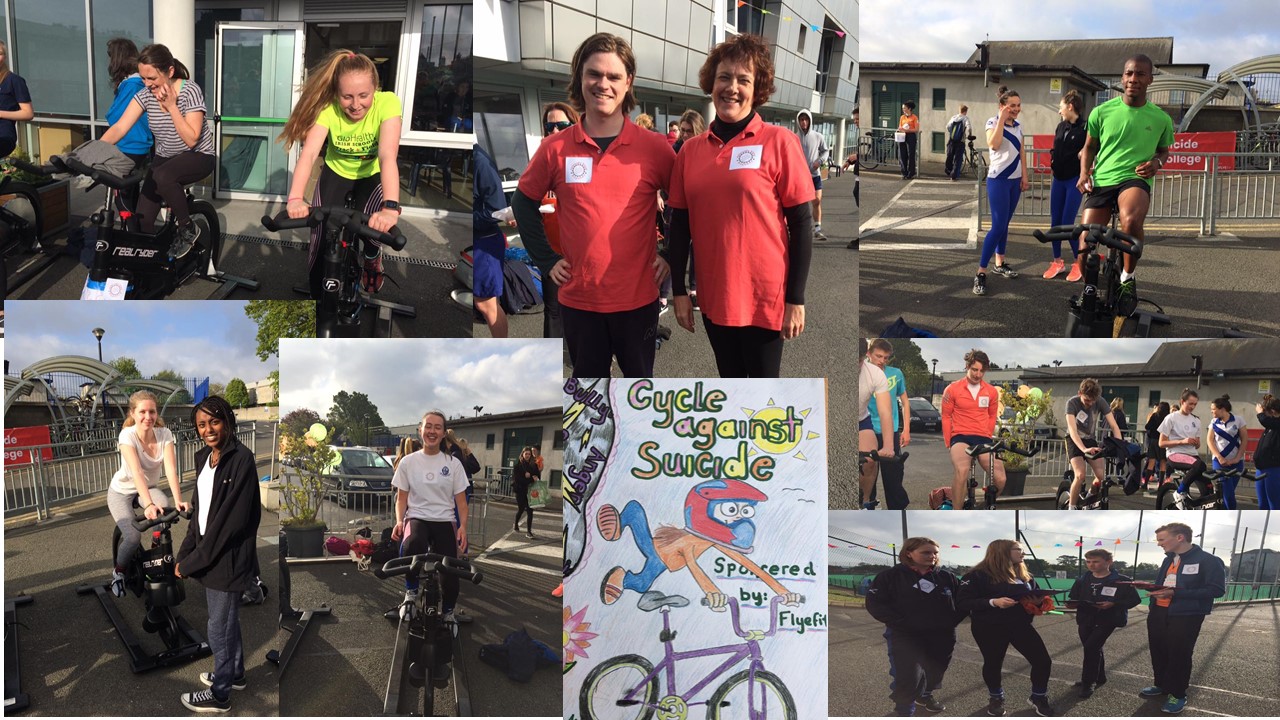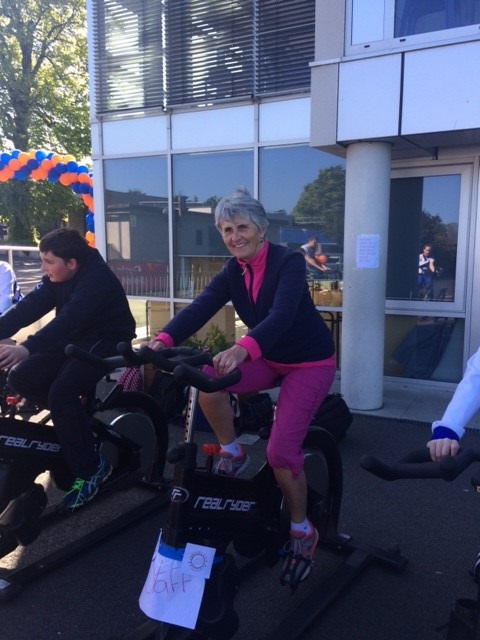 St Andrew's College students and staff organised their own Cycle Against Suicide event at the College on Tuesday 9 May to help spread the message that It's ok not to feel ok and it's certainly ok to ask for help. A special word of thanks should go to the organisers, to FLYEfit who so kindly lent the static bikes that were used from early morning till after school in the lovely sunshine and to everyone who donated to support the cause.
Click here for photographs.
This year it was the Sixth Year participants who clocked up the most kilometres winning themselves a pizza lunch on Monday!
Results:
295k: Sixth Year Participants
258k: First Year Participants
256k: Third Year Participants
245k: Fourth Year Participants
242k: Second Year Participants
238k: Staff Participants
231k: Fifth Year Participants
Fast and Furious Awards went to:
Jason Hynes - Second Year
Emma Forbes - Fourth Year
Matteo Romoli, Derry McCaffrey, Aimee Longmore, Salome Keegan, Kealan McCormack - Fifth Year
Theo Le Saout, Finola Crowley, Ciara Fogarty, Lara Sommerville - Sixth Year
Eimear Sloan, Darren Mallon, Jonathan Taylor - Staff
Outstanding Organisers:
Patrick Quinn
Sophie McCormick
Liam Bean
Caroline Doyle
Eoin Brennan
Hugh Crighton
A big thank you to everyone who took part!!!