GOAL Humanitarian School Award
Awarded to St Andrew's Junior School Students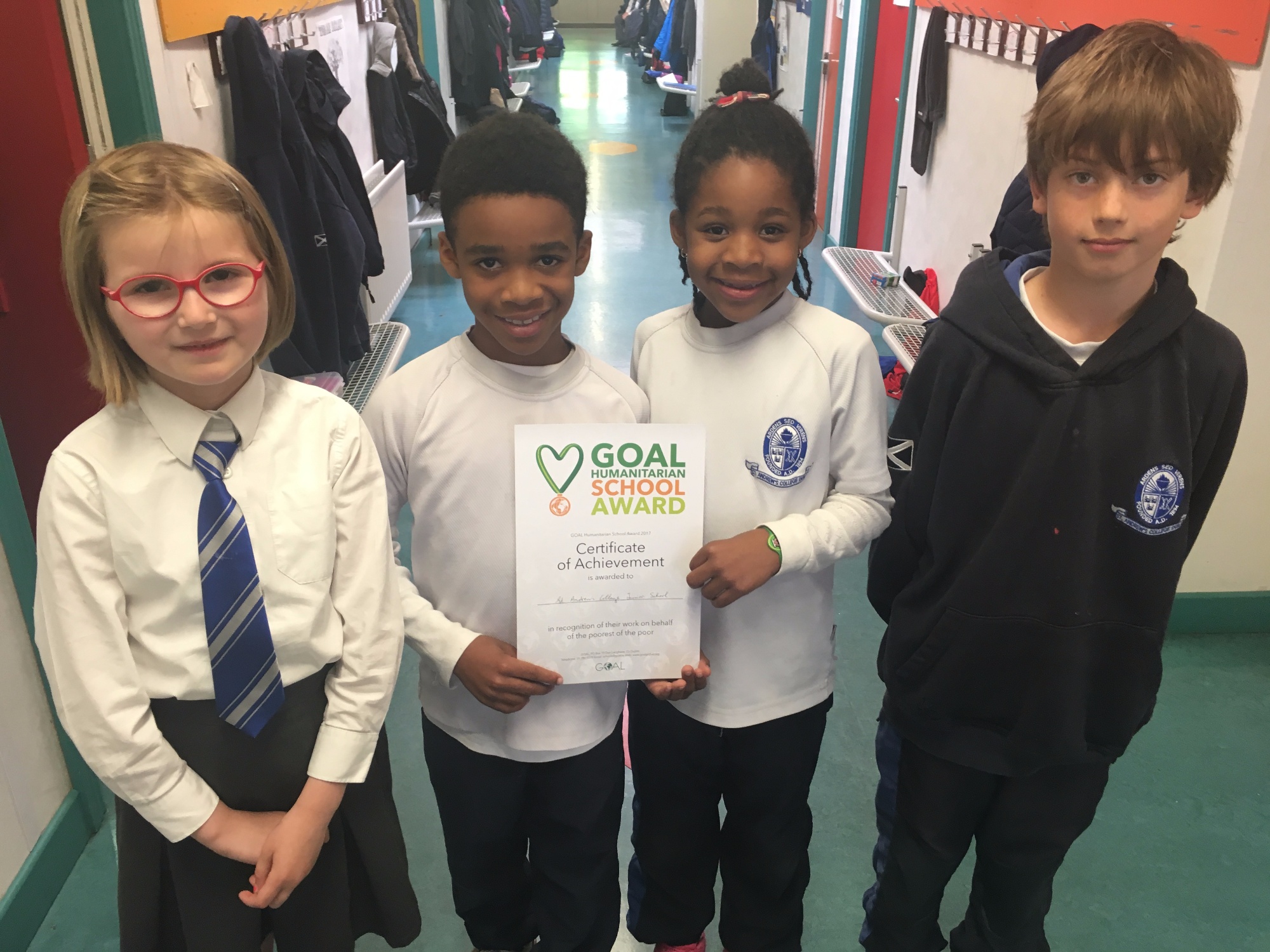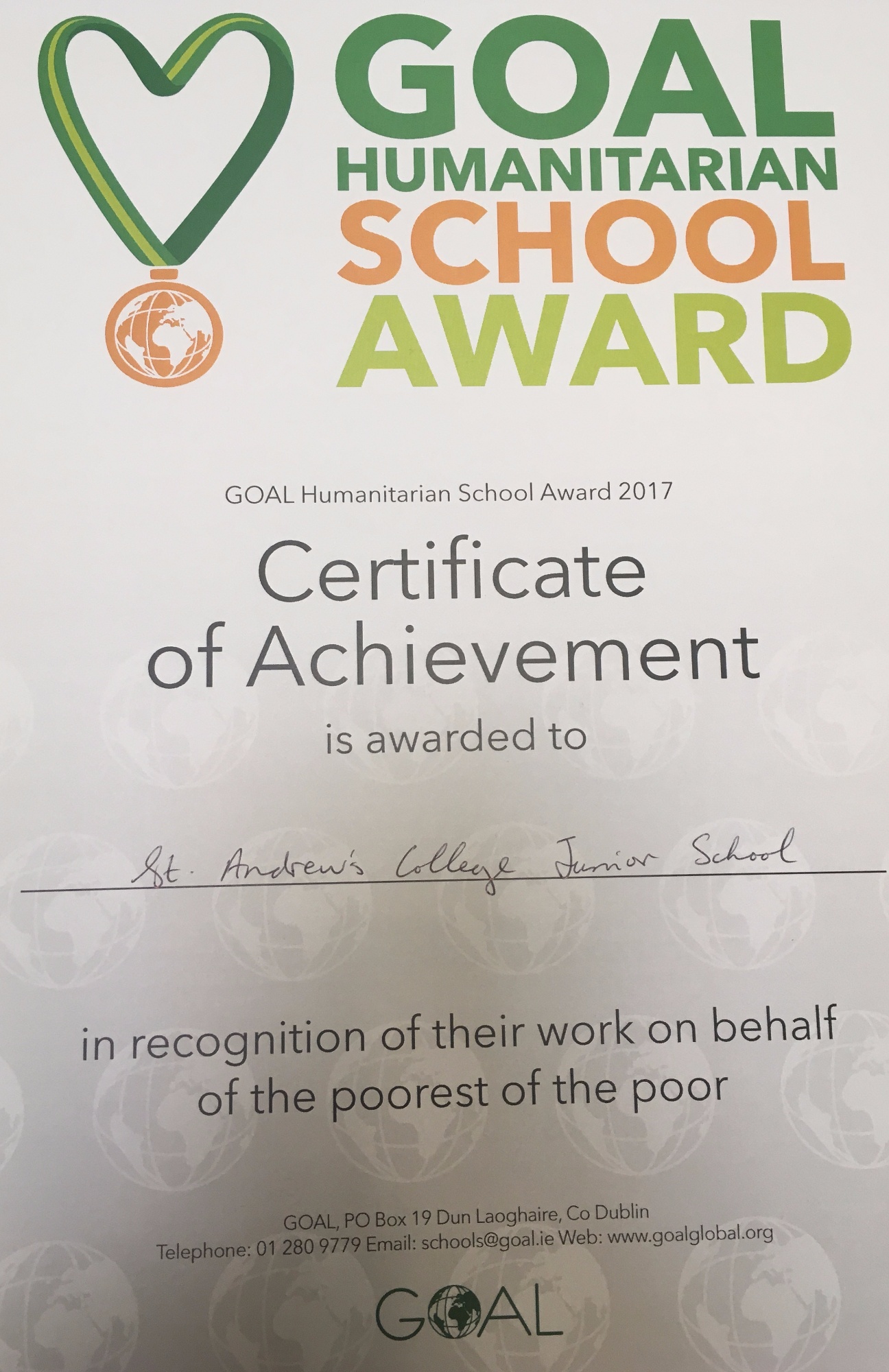 Congratulations to all the Junior School children who were recently awarded the GOAL Humanitarian Award for their charitable work at GOAL Jersey Day and also for their participation in the GOAL Educational Workshops.
GOAL acknowledge schools for their hard work in helping those less fortunate than ourselves.
Congratulations and keep up the charitable work!