First Year Students' Dog Walk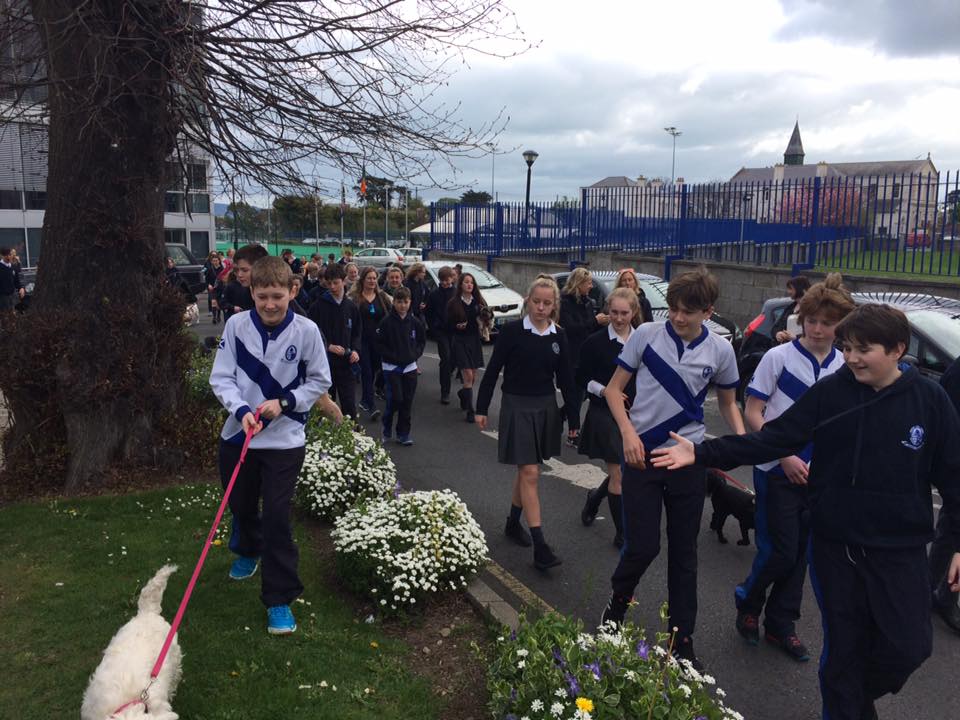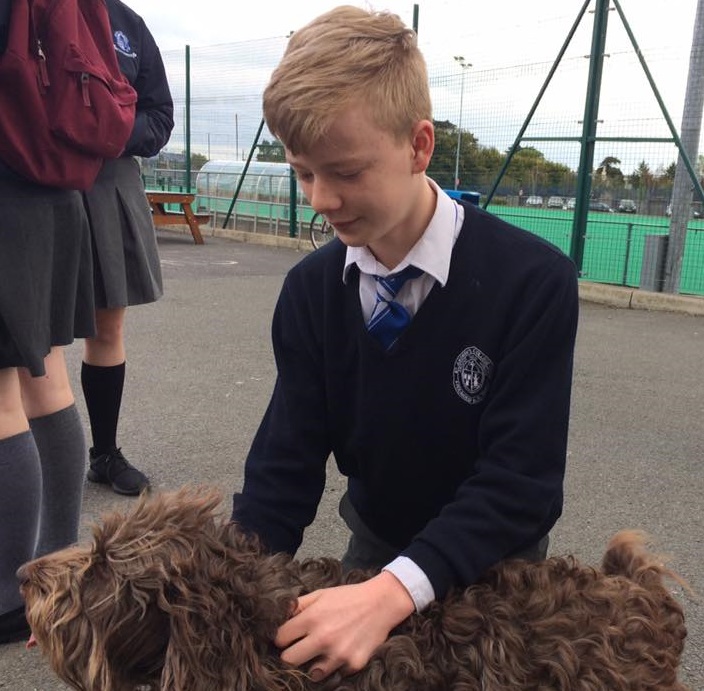 At breaktime today all our First Year Students and their dogs took off from the College on a 6.5km sponsored walk in aid of the DSPCA. There was great excitement amongst the two-legged and four-legged walkers as they left school - it was a little bit quieter when they returned one and a half hours later! Special thanks to our Office Manager Ms Corrigan for the water stations she provided along the route for which the dogs were very grateful!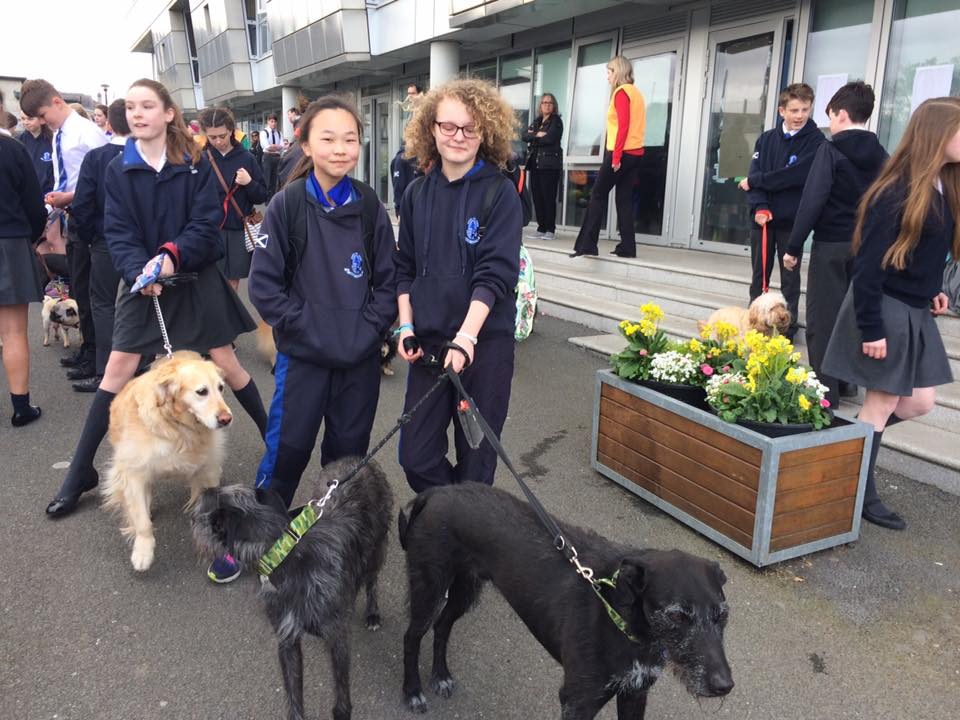 Well done to all the students and dogs who took part and to the teachers who accompanied them.
Click here for some photos of the scenes at school before they left.