Transition Year Music Composition Workshops
Jean Nam and Caitlin Colbert
Transition Year students from all over Ireland took part in a workshop by Chamber Choir Ireland, the country's flagship choral ensemble. Two of our Transition Year Students, Caitlin Colbert and Jean Nam, composed pieces that were sung by the choir. The students had five visits from a professional composer and singer who guided them through the composition and the writing of the lyrics.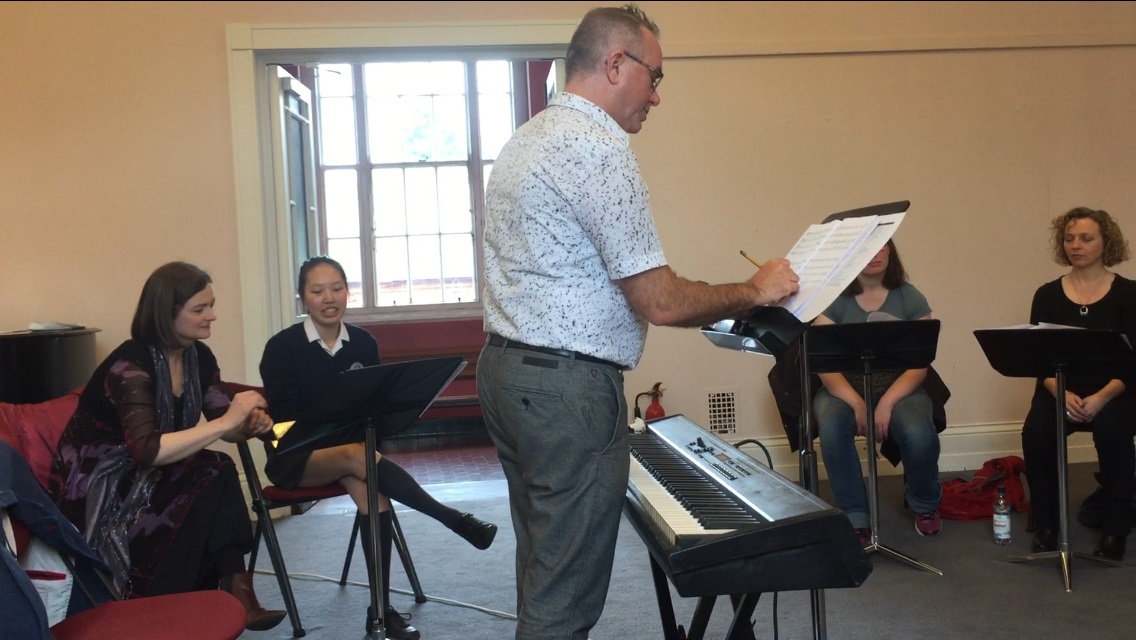 Yesterday, 4 April, Caitlin and Jean went to the National Concert Hall to record their own four-part choral works. The girls enjoyed the experience of having their pieces sung and recorded by the professional choir. They were able to advise the conductor as to how they wanted their songs performed and were great ambassadors for the school's music department.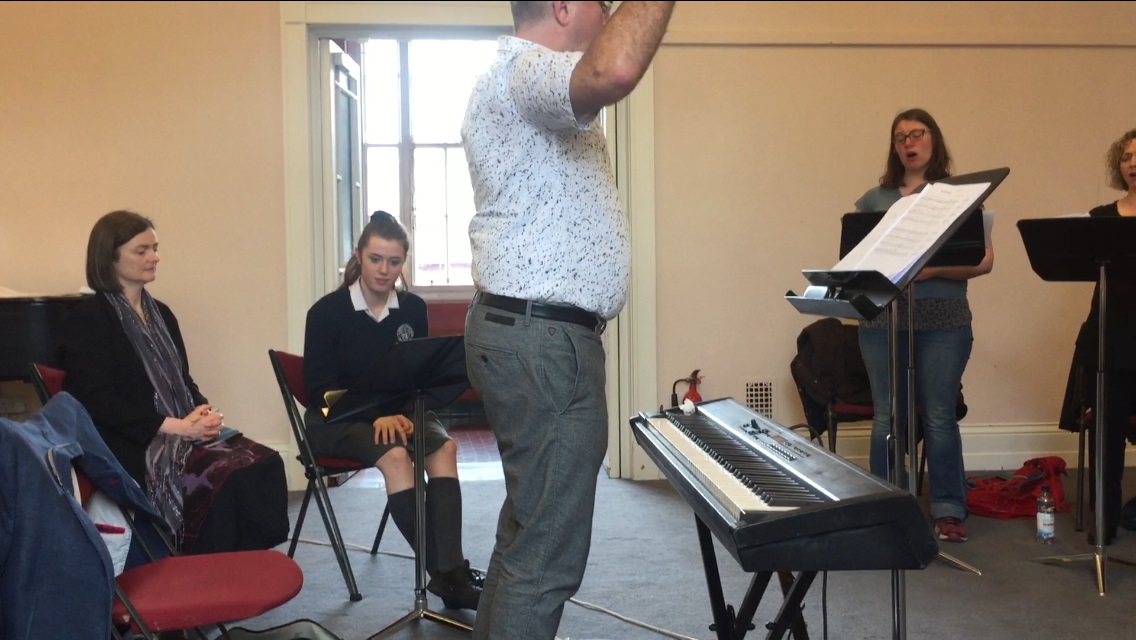 There is a gala concert tomorrow (6 April) at 4pm in the National Concert Hall where some of the thirty-one completed compositions by Transition Year students from all over Ireland will be performed. We are hoping that Caitlin and Jean's pieces will be amongst those chosen to be sung.