St Andrew's College Chess Team
Second place in Leinster Schools' League Finals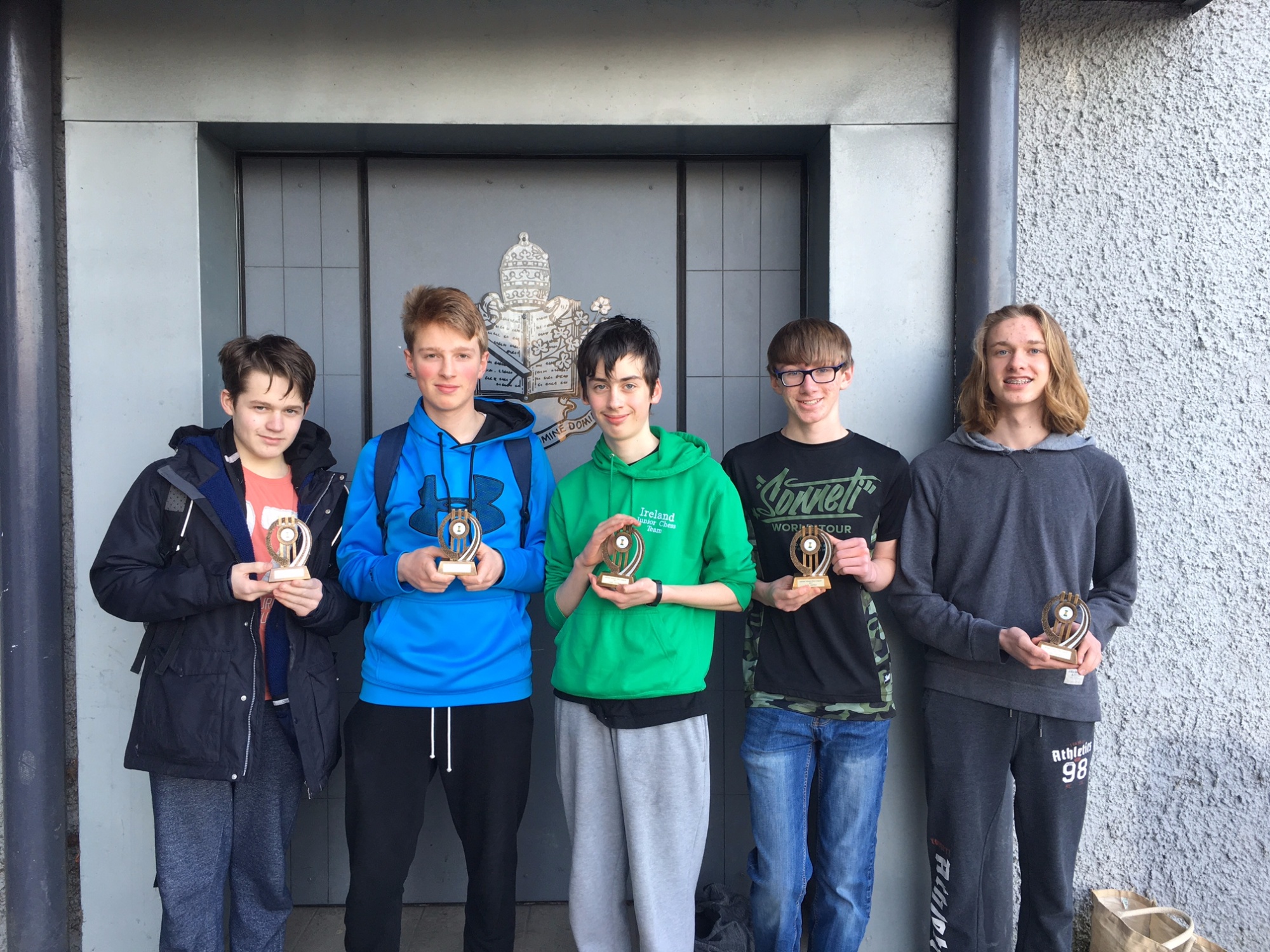 The St Andrew's College chess team came second in the Leinster Schools Chess League in the Junior category. It was held in Castleknock College on 11 March. Tom O'Gorman (2McL) was on board one, Ross Beatty (3M) was on board two, Sacha Bistany (3F) was on board three and William (3M) and Jonathan Walsh-Dowd (1M) were on boards four and five.
In the semi-finals we were paired against Coláiste Eoin. We won on boards one and four, drew board two and lost the other two. This allowed us to get through to the final on tie-break.
In the final we were paired against Gonzaga who beat us 4.5-0.5. We got the draw on board one. Gonzaga are very strong and won all sections so even after that loss it was a very successful result.
After the chess was played we received prizes for coming second in Leinster. It was a very positive end to an excellent season.
Tom O'Gorman
For some photos of the finals please click here.