BOI Junk Kouture Competition
Three Transition Year Students, Aoife McGuire, Rebecca Boles and Melissa Dier, reached the Regional Finals of the Bank of Ireland Junk Kouture Competition with their entry Fallen Petals. This is a national contest that encourages young designers in second level education to create designs and works of wearable art from everyday junk that would normally make its way into the bin. The Regional Finals took place on 2 March and the girls did very well. They had a great day as can be seen from the photos. There were 4000 entries, eighty of which made it to the Semi Finals. The girls did extremely well to progress so far - from what we can see the competition was amazing.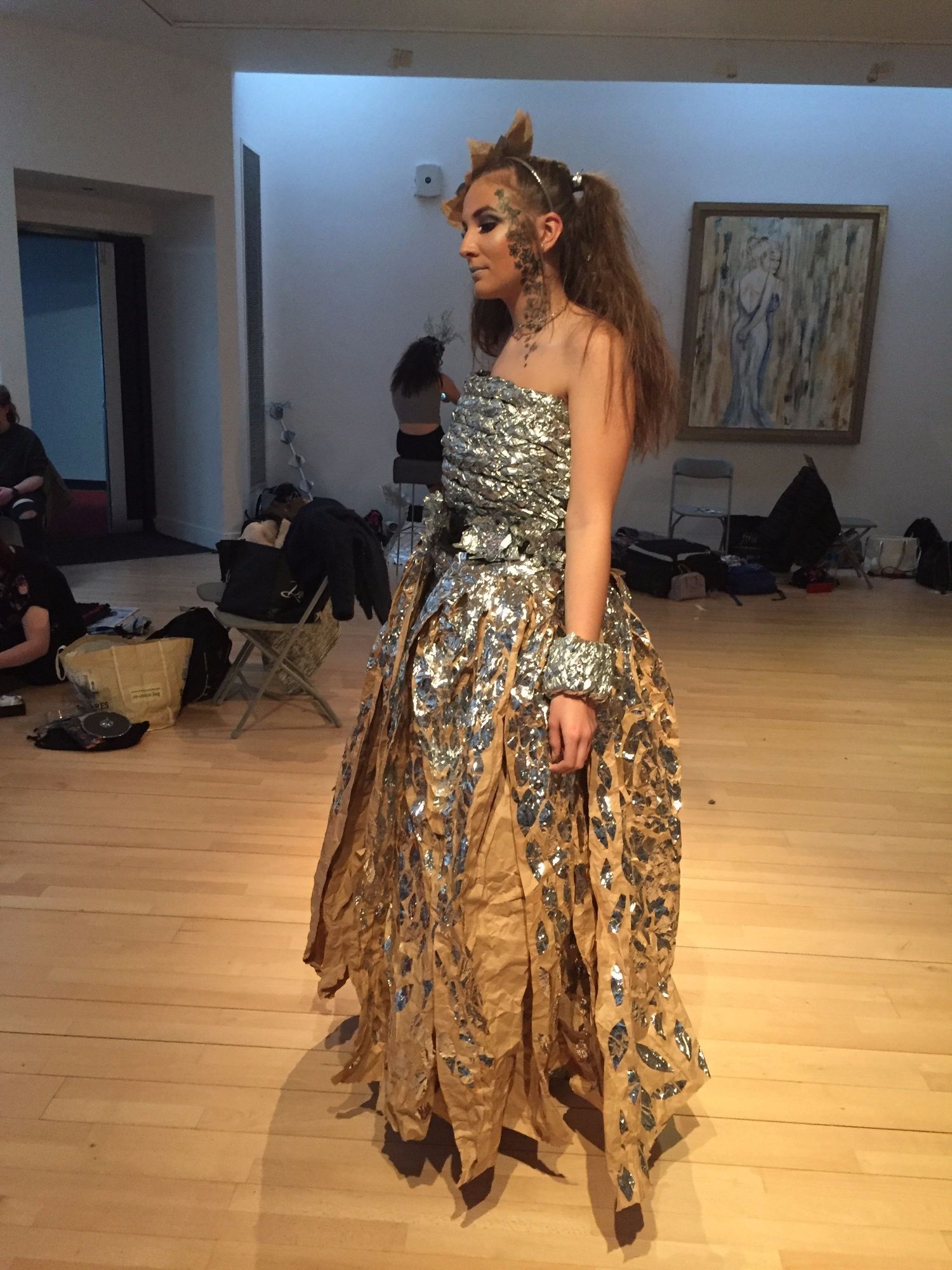 The girls would like to thank everyone in the St Andrew's College community who voted for them.