Cycle Against Suicide
Thursday 5 May, 7am to 5pm
St Andrew's College Staff and Students will take part in Cycle Against Suicide at the College on Thursday 5 May from 7am till 5pm when a distance competition will take place between each year on stationary bikes. Sixty-four students from each year will each cycle for fifteen minutes and all participants can wear their uniform tracksuits to school that day.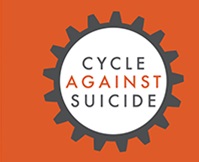 Cycle Against Suicide
is an initiative started by Irish entrepreneur, Jim Breen, as a result of his appearance on RTE's
The Secret Millionaire
programme. The main objective of the Cycle is to raise awareness of the considerable help and supports that are available for anyone battling depression, self harm, at risk of suicide or those bereaved by suicide.
The purpose of the event is to let people in every corner of the island of Ireland know that:
It's OK not to feel OK and it's absolutely OK to ask for help.