History Teachers' Association of Ireland Senior Quiz
St Andrew's College comes first.
Congratulations to Daniel Cosgrave, Lorcan Mc Namara, Amy Burgess and Oscar Maltby who won the History Teachers of Ireland Senior Quiz on Monday 18 January.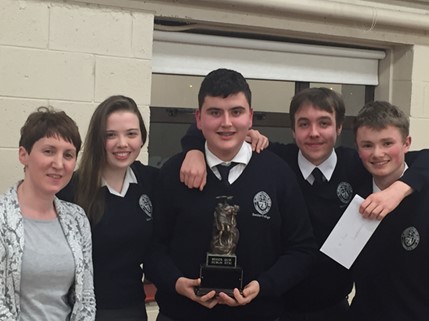 25 schools in the Dublin region participated in the quiz. Our team got 53 questions correct out of a total of 60 and saw off stiff competition from St Conleth's College to take first place.
This quiz has been taking place annually for the last 30 years and this is the first time that St Andrew's College have won the perpetual trophy which will remain in our trophy cabinet until next January.