Poetry Aloud 2015 Final
Harry Deacon - Runner-Up in Intermediate Category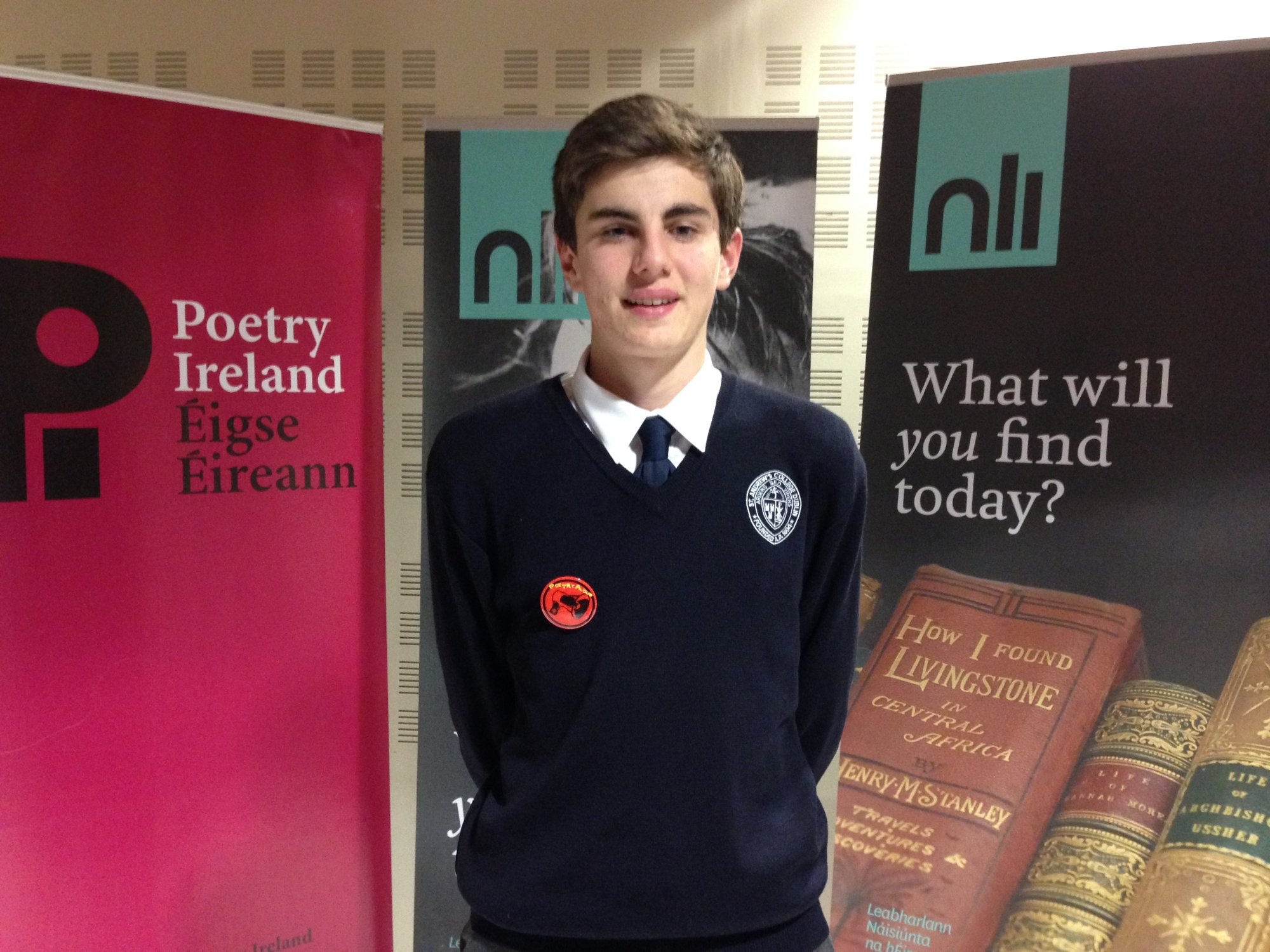 Transition Year Student Harry Deacon was runner-up in Intermediate Category of the Poetry Aloud 2015 Final that took place in the RDS on Friday 4 December. Harry recited W.B. Yeats' What Then? and Louis MacNeice's Prayer Before Birth.
This year there were in excess of 1,800 entrants with 36 reaching the Finals. There were three categories in total, Junior, Intermediate and Senior and one winner and one runner-up were selected from each.
The standard was very high and Harry is to be commended for his success.