St Andrew's College remembers .....
Remembrance Assembly 11 November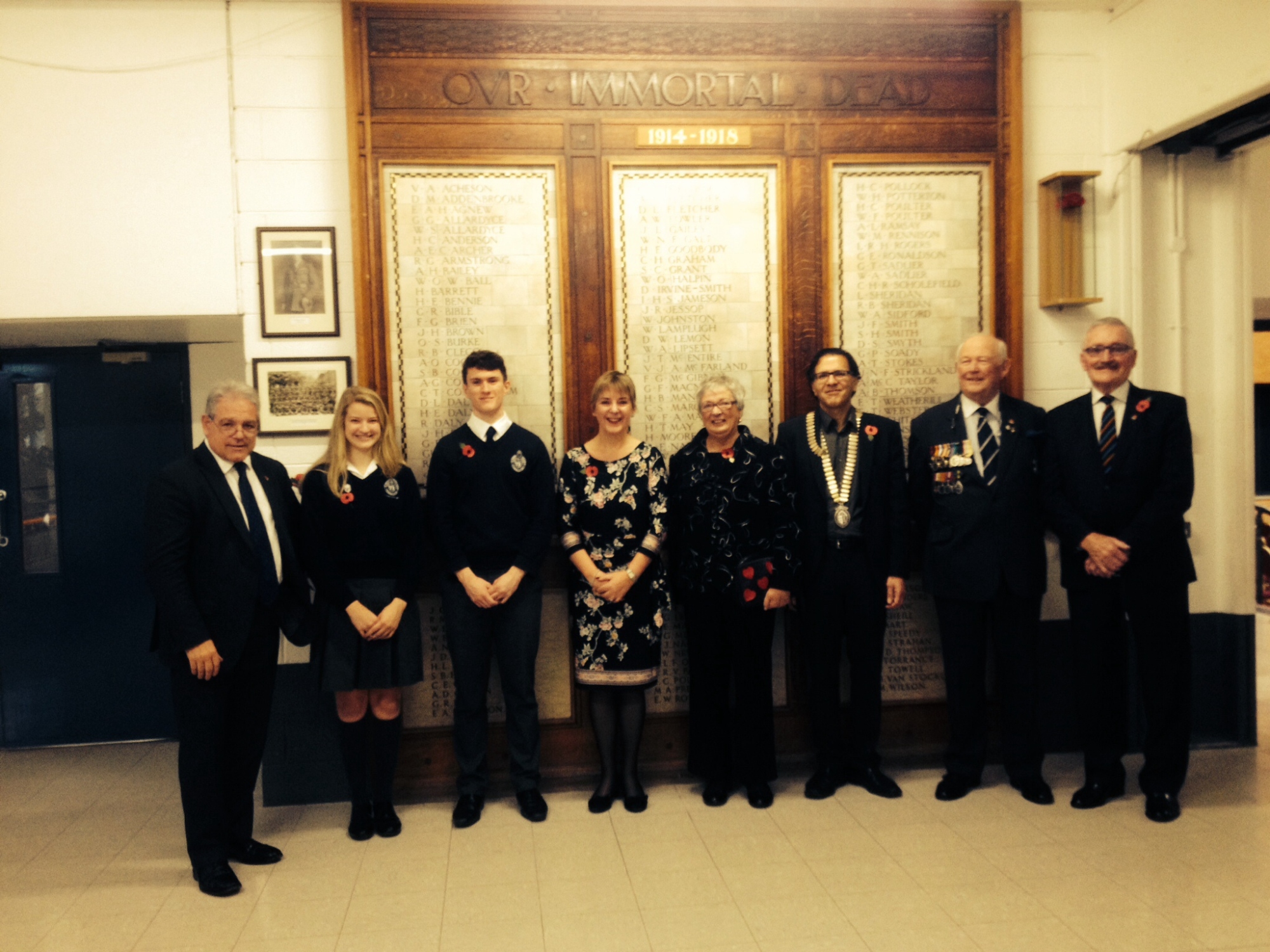 At assembly on Thursday 11 November (Armistice Day) St Andrew's College Fifth and Sixth Year students and staff gathered to remember the past pupils who laid down their lives in World Wars I and II. Between 1914 and 1918 688 former pupils fought in the First World War. 87 of them died in action. Records compiled show that 240 'Old Boys' fought in the Second World War between 1939 and 1945 and 36 of them were not to return alive. Memorial windows and a war memorial inscribed with the names of those who died in action were commissioned and can still be seen today in the reception area at St Andrew's.