St Andrew's College Equestrian Team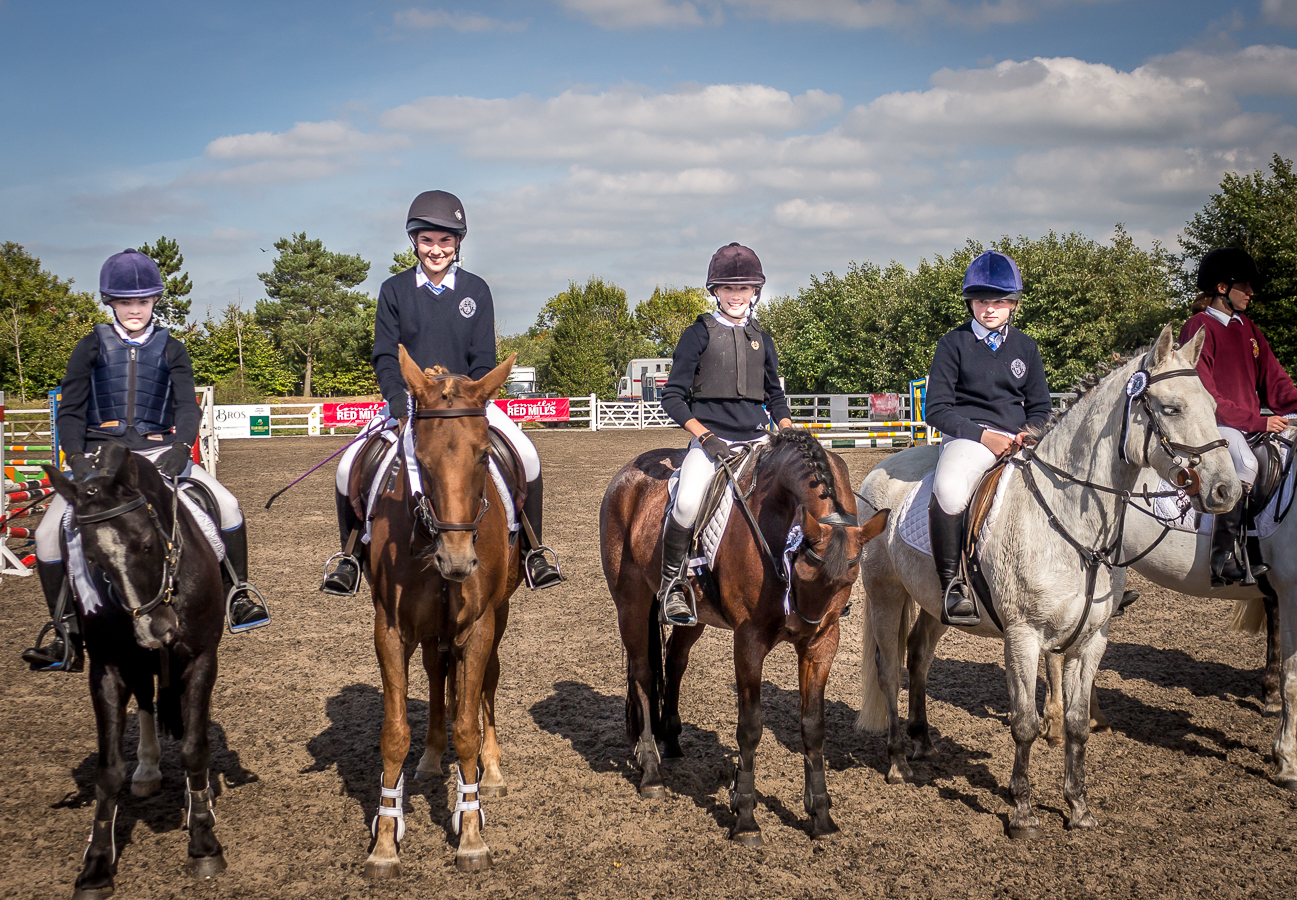 The St. Andrew's College Equestrian Team went to Coilog, Kildare on Sunday 27 September to represent the school with a Primary and Novice school team as well as individual competitors. It was great to have 9 riders representing the school.
The Primary School team, Alisha Vard and Freya Alken, were placed 3rd in their competition which was a great achievement.
Congratulations also to Ali Barrett, Kate Flynn, Georgia Hunter and Rebecca Vard, who placed 2nd overall in the Novice jumping competition. They were one of only three teams out of 17 to jump clear and get through to the jump off. It was a very exciting round against the clock.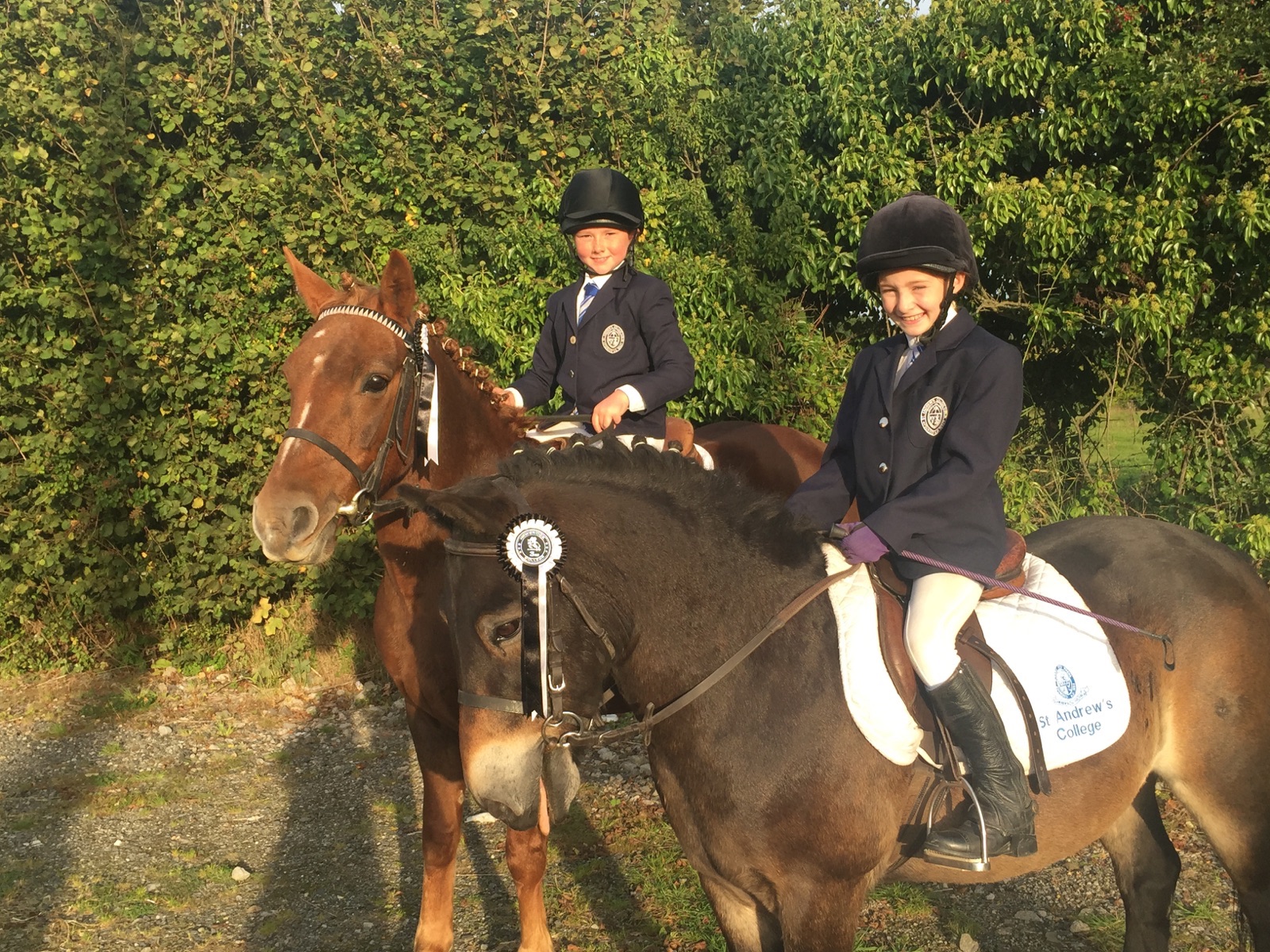 The individual riders for St. Andrew's were Ciara Beecham, Siobhán Quinn and Rachel Alken.
We all had a great day out in Coilog and are hoping we will continue to improve as a team while enjoying the experience.
Kate Flynn, 3T
Would you like to be part of the SAC Equestrian Team?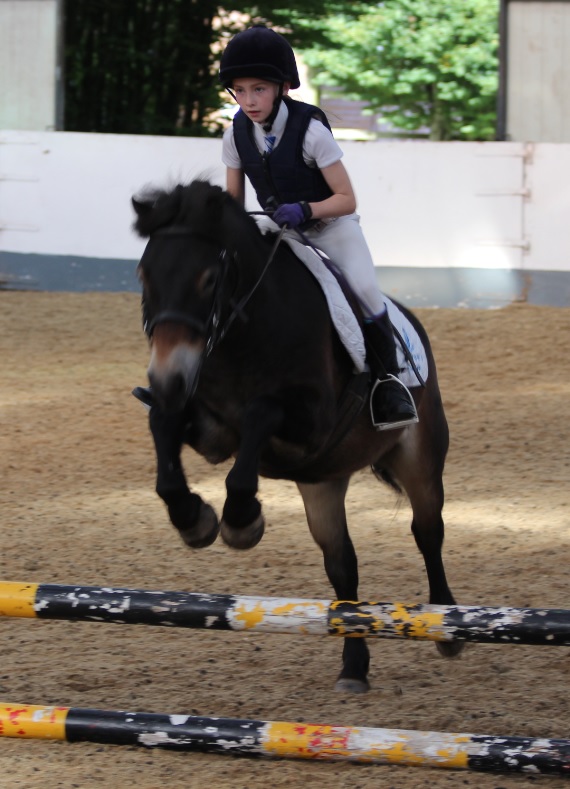 Contact Ali Barrett 2OH or Michelle Barrett