PTA Events
PTA Table Quiz - 10 March 2023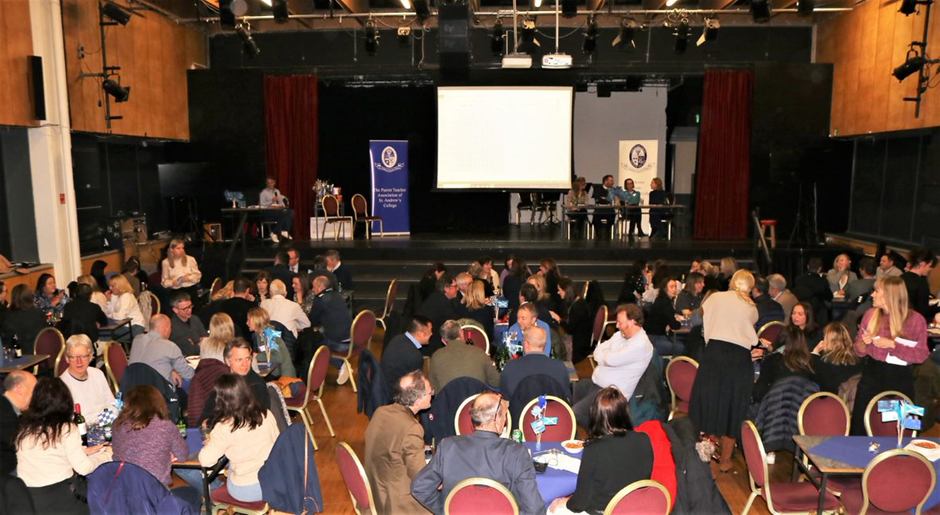 The PTA annual table quiz returned to the senior hall on Friday, 10 March. It was fantastic to have the event back up and running, and it was a great success. There was a super atmosphere and great fun was had by all. Thanks to all who attended. We had a great mix of parents and staff members.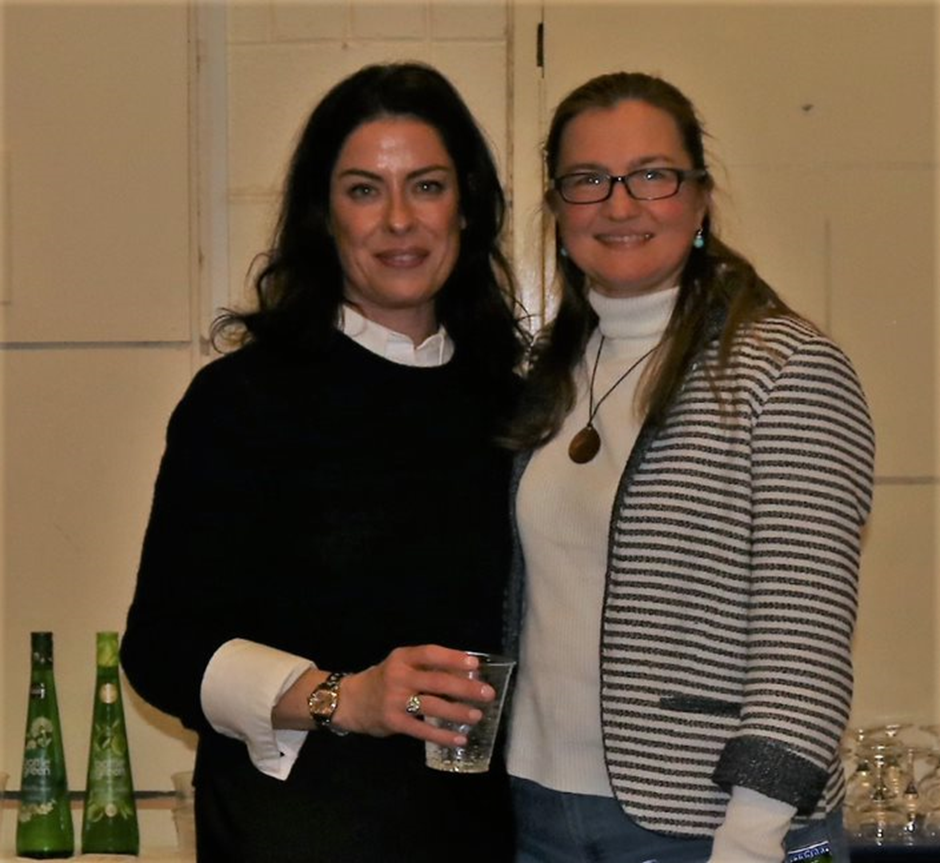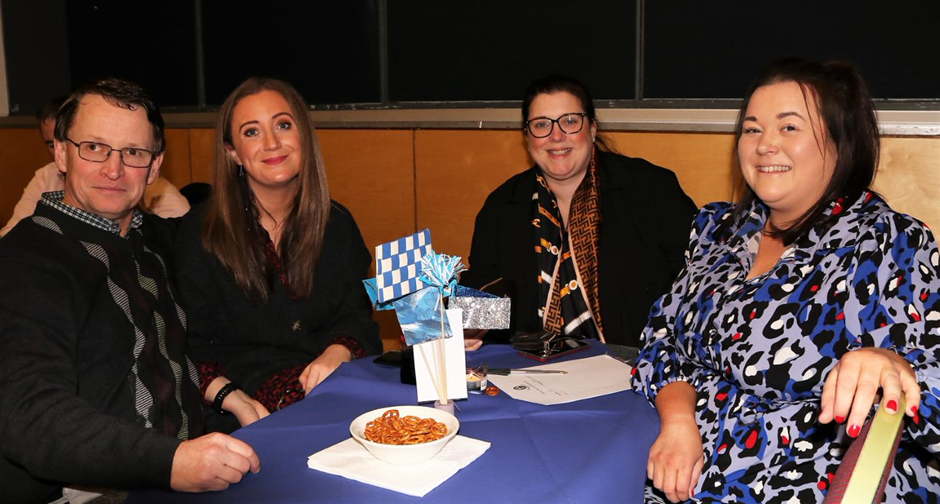 The PTA raised nearly €3000 which will go towards the running of our various events and activities.
Our thanks to Justin Evers who was quizmaster on the night. His questions went down really well, particularly his music rounds, which created lots of lively discussion and noise ! Also, a heartfelt thanks to Krysia Lynch who did a fantastic job of managing the scoreboard. And thank you to all the PTA members and volunteers who marked answer sheets, served drinks and food and sold raffle tickets.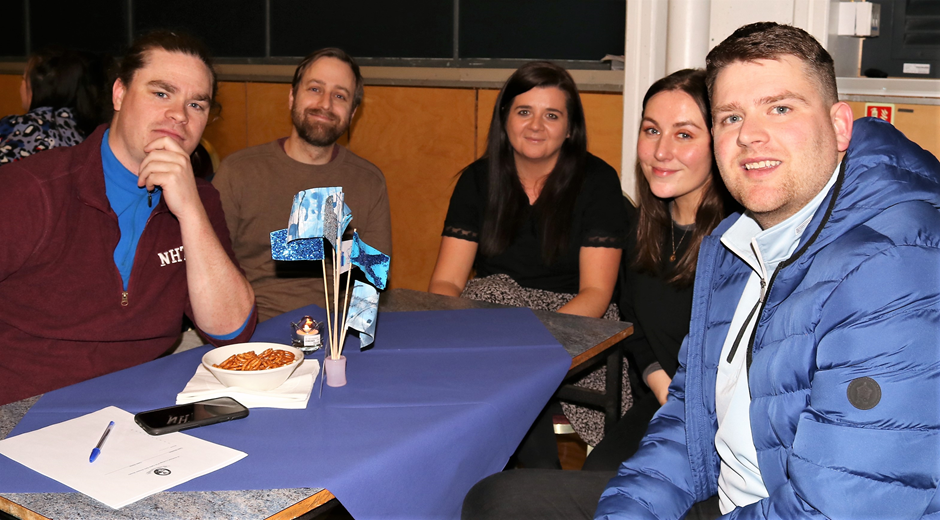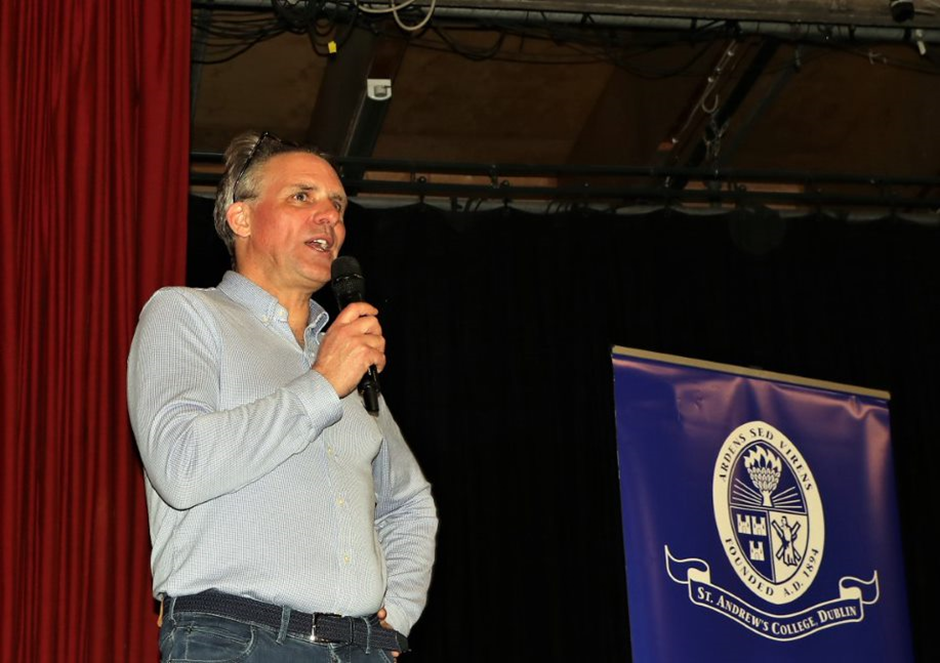 The winning team from the quiz night were Paul McCutcheon, Carla Ryan, Simon Henry, Susan McKiernan and Keith Jordan. A big congratulations to them. They are minding the PTA table quiz Cup carefully until next year.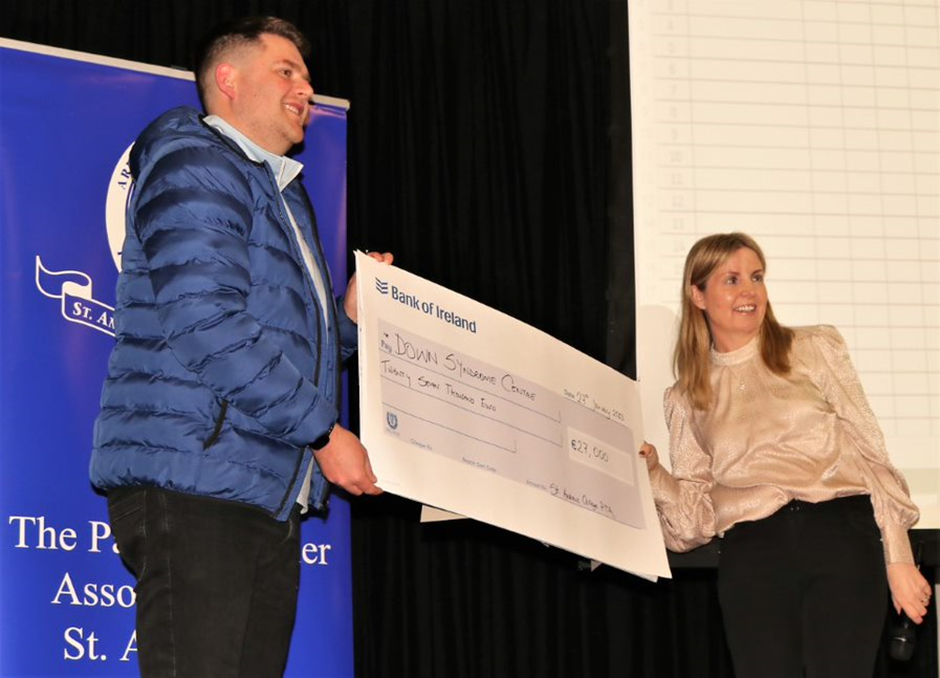 We look forward to seeing you at our upcoming events in the summer term, the golf classic on 2 May and the PTA summer social on Saturday, 13th of May. Tickets for the golf classic are already on sale and tickets for the Summer Social will go on sale on Monday 17th of April at 7 pm.
Please note that the golf classic is open to current parents and pupils and past parents, pupils and teachers.
Due to limited capacity, the summer social will be open to current parents and teachers only.
The PTA wishes all St Andrew's families a lovely Easter break.