P4B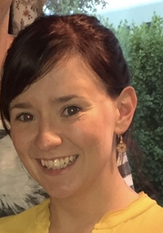 Welcome to P4B!
My name is Marian Blaney and I joined St. Andrew's College at the beginning of 2017. Before joining the teaching profession, I was an Associate Chartered Accountant (ACA) and completed a Bachelor of Commerce in UCD. Teaching had always been a passion of mine and after qualifying as an accountant, I finally pursued a Post Graduate Certificate in Education (PGCE) in St Mary's University College in Twickenham. For the following three years I lived and worked in London. I returned home to Ireland with my husband and after my son was born I joined the St Andrew's team.
St Andrew's is a vibrant school community with many opportunities for personal growth and development. I strive to create a safe and encouraging environment, where children are motivated to learn and to achieve but are equally conscious and responsible for themselves and others.
I am very thankful for the opportunity to work in such a stimulating environment with a dedicated and motivated staff and look forward to the years ahead.
Email: mblaney@st-andrews.ie