Parents & Guardians' Charity Lunch 2020
The St Andrew's College Ladies' Charity Lunch 2020
Friday 7 February 2020
For the last five years the St Andrew's College PTA has hosted a Charity Lunch at the Shelbourne Hotel to raise money for a worthwhile cause. Previous charities to have benefited from the lunch include Cystic Fibrosis Ireland, Pieta House, Barretstown and JIGSAW, the National Centre for Youth Mental Health.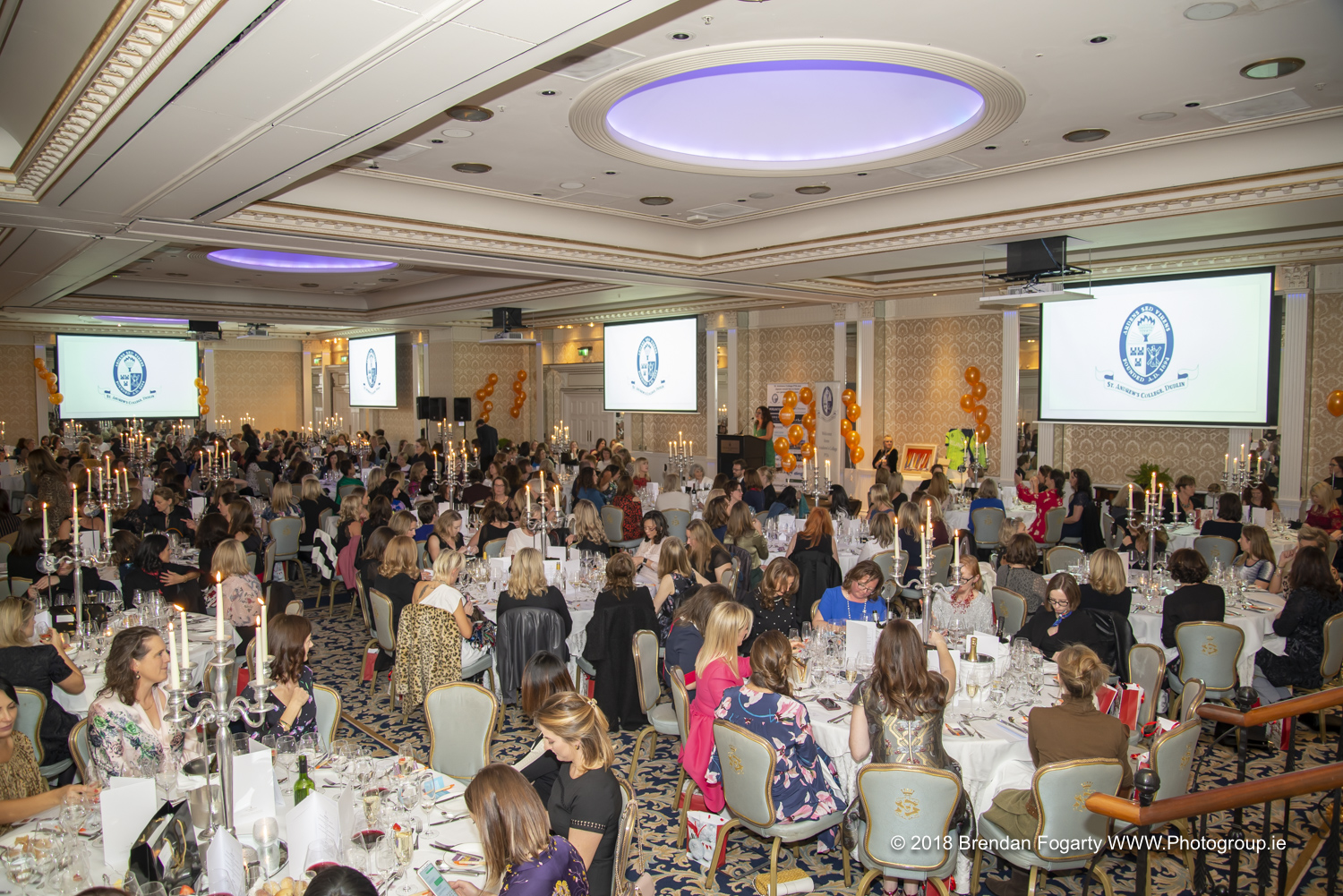 The 2020 event will be held at the Shelbourne Hotel on Friday, 7 February. The Lunch is open to all current parents and guardians, and we also extend our invitation to past parents, guardians and alumni for what promises to be a wonderful afternoon full of fun in each other's company supporting a worthwhile cause.
The PTA has chosen a "Panel of Charities" dedicated to supporting the needs of primarily young people in our community. Each of the charities has a connection with the College and resonates with the ethos of the College. The majority of the charities are small and not on the public's radar and would benefit hugely from any support we are able to offer.
The charities which form The 2019/2020 "Panel of Charities" are:
We kindly ask for your help to raise as much money as we can for these very deserving causes.
How can you help?
Come to the Lunch Tickets for the lunch are €85 per person and can be purchased here . Queries to Ros Willoughby.
Support the event with a corporate donation of €500 (see Sponsorship letter below). This would be fantastic. All our sponsors will be recognised on a sponsorship banner, on the screens on the day, on social media before and after the event and on the menu on the day unless otherwise requested. Sponsorship is being coordinated by Anne Deacon.
Offer a raffle or silent auction prize (see Raffle letter below). We would be delighted to receive raffle prizes no matter how big or small to be raffled or auctioned on the day. Raffle prizes and silent auction prizes are being coordinated by Fleur Campbell.
Buy raffles tickets or bid on auction prizes. More details on this to follow!
We look forward to seeing you there!