Alumni Stories
'Why had I never heard of David Grene?' by Andrew Deacon (1978)
'No school without spectacular eccentrics and crazy hearts is worth attending.' Saul Bellow, Humboldt's Gift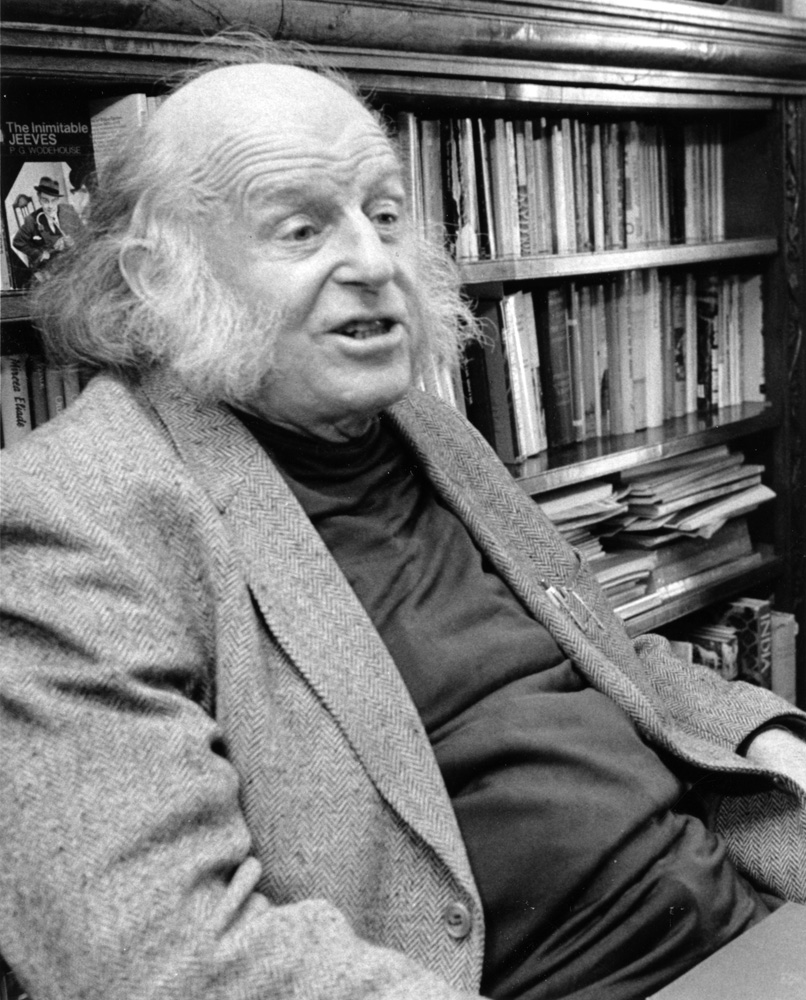 I was reading James Atlas's biography of Bellow when the great classical scholar (and farmer)David Grene caught my interest. Bellow and Grene were colleagues at the University of Chicago. Grene was Irish and I wondered whether – given the unusual spelling of his surname – he might be related to Nicholas Grene, who had taught me at Trinity and is now Professor of English Literature there. Some googling showed me that David Grene was Nicholas's father and a fascinating character. David Grene (1913-2002) was one of the greatest classical scholars of the twentieth century, a working farmer – and a past pupil of St Andrew's College (Class of 1931).
Though I hadn't heard of him before, we had a few things in common: I grew up on a farm and went to St Andrew's and Trinity (though, as the great Des 'Speedy' Wilson would attest, I was no classicist). Grene was at the St Stephen's Green location of St Andrew's in the late 1920s. In his autobiography, 'Of Farming and Classics', he does not tell us much about his time in the college, but does give credit to his teachers: he 'learned a great deal of languages and was well taught.'
Though a Dubliner, Grene longed to be a farmer. His parents could not afford to finance that ambition, but they made sacrifices to send him to St Andrew's and Trinity, where he showed himself to be a brilliant scholar, winning a double gold medal in classics and ancient history.
In 1936 he went to work at Harvard, later moving to the University of Chicago, where he was to work for 65 years. He took some time to find his niche – at one point the university president had to put the note in his personnel file 'This man is not to be fired without consulting me.' He was one of the founding members of the university's world famous Committee on Social Thought – other members included Bellow, Hannah Arendt, T S Eliot – and embarked on a long career of classical translation and scholarship. His translations of Herodotus, Aeschylus, Sophocles and Euripides have sold over a million copies in total.
He was now able to fulfil his other ambition and bought a farm near Chicago, which he worked himself. He was capable of wearing the same boots, according to a colleague, on the farm in the morning, in the university in the afternoon, and to the opera in the evening. He lived on 'meat – particularly bacon and steak – cheese, butter, eggs and Tanqueray Gin.' Grene wore luxuriant mutton-chop whiskers , loved an argument, and could be frightening to students, but was greatly respected. AP David, in his eulogy delivered at Grene's memorial service, said 'this man, David Grene, was a god.'
He bought farms in Ireland, too, and for decades spent six months of the year teaching classics in Chicago and six farming in Wicklow, later in Cavan. There would be 'an old-style country hooley' in the Grenes' Belturbet home whenever they returned and Grene - scholar, farmer, horseman, genius with mucky boots - is buried in the churchyard there.
The most distinguished scholar to have attended St Andrew's? Quite possibly – and he certainly fulfils Saul Bellow's requirements in a teacher!