SciFest
St Andrew's College 12th Annual SciFest
Well done to all of our second year students who took part in our 12th annual SciFest which took place on Wednesday 9 and Thursday, 10 November. 186 students participated in the competition, entering 119 projects.
The projects fell under the categories of Biology, Chemistry, Physics and Social and Behavioural Sciences (see winners list below). Judges included CEO and founder of SciFest, Mrs Shelia Porter, retired teachers of science and parents with science backgrounds working in academia and Industry; Mr Joe Garde, Mr Brendan McArdle, Mr Brian McDonagh, Mr Noel McGloin, Ms Sue McGuire, Dr Bruce McIntosh, Dr Guy Molyneux, Mr Damian Phelan, Mr Roger Preston and Mrs Trish Wallace.
Category

Students

Project

Best Project Award Overall winner

Niamh Creed

'Using natural and artificial light to grow food in a hydroponics system'.

Best Project Award Runner up

Sarah Fahy

Can brain exercises improve
your memory in one week?

Best Biology Award

Jane McEvoy and Gabriella Nelson O'Neill

What conditions make an avocado seed grow faster?

Best Chemistry Award

Chloe Hipwell and Jessica Moore

Do different parts of the river have higher pollution levels

Best Physics Award

Mae Varian

Can clay be used in an
effective Newton's Cradle?

EirGrid Climate and Delivering a cleaner energy future award

Hanna Berhanu

Does daylight saving time (DST) save light in the case of the home?

SciFest Innovation Award

Emily Eyres

Does alternative text colour affect numerical computation for people with and without learning difficulties?

Society of Irish Foresters (SOIF) Award

Beth Doyle

Forests and Health - To find out who uses my local woodland park and to discover if there is a pattern of usage.

Best Communicator

Tom Lande

Does the width of a bike affect the speed?

Best Poster

Max Geaney and Vivaan Shrivastava

Does the pH of a liquid effect the growth of a plant
The standard of projects entered was excellent and the feedback from judges was very positive.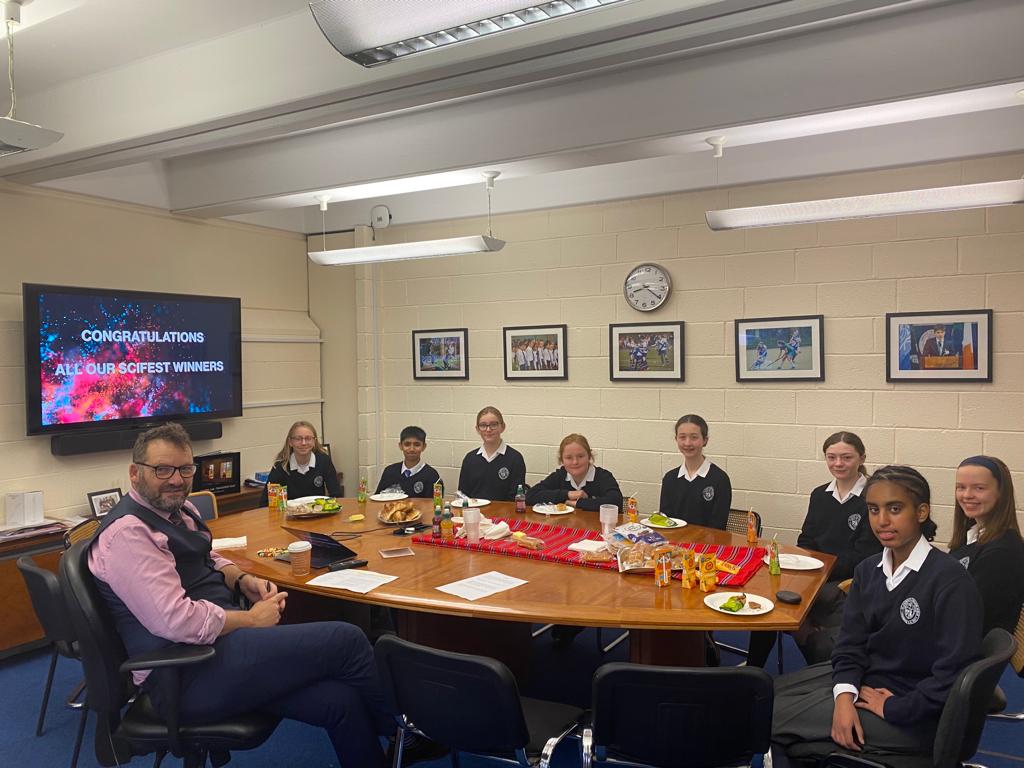 Many thanks to the PTA who sponsored several prizes for the competition and to the judges who gave up their time to support the event.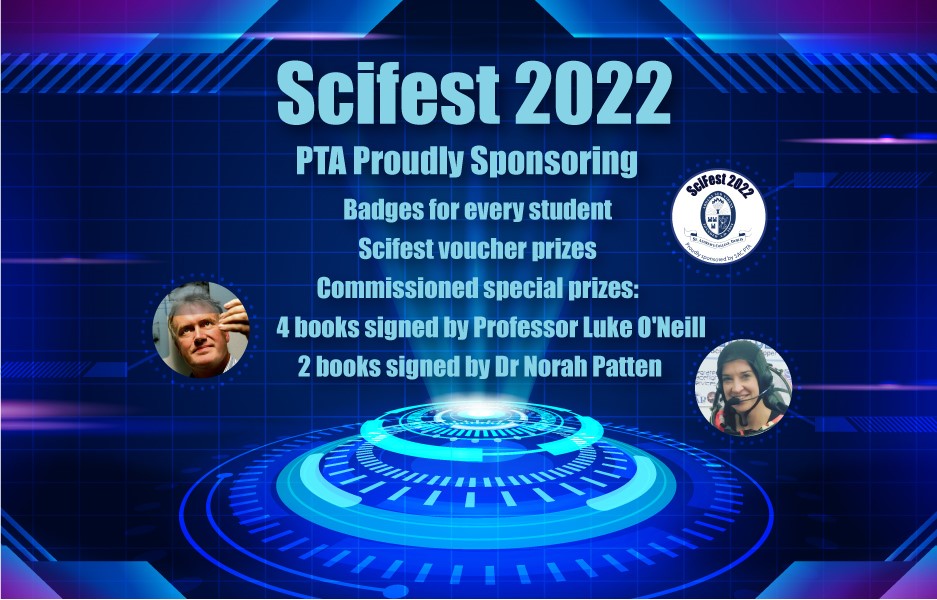 For more photos go to the SciFest Photo Gallery