Transition Year
On Monday 22nd of November 2021, we had Think Languages Day. We, the TY student team, picked out activities, decorated the corridors and organised the whole event. We ran classes that immersed us in different languages and cultures with Danish Design, Italian Cuisine, Flamenco and Portuguese capoeira, so overall it was a fantastic day.
Written by Anna Moore 4SN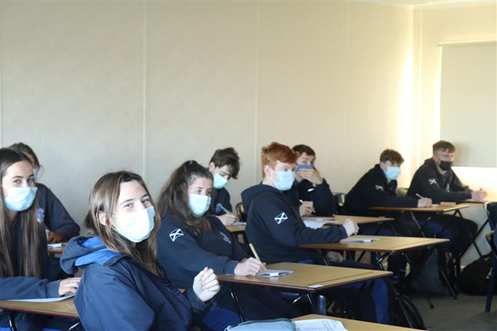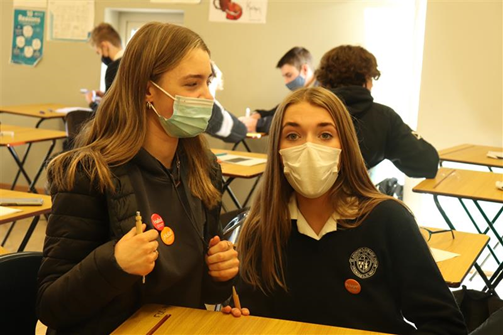 " I thought it was enjoyable cultural and fun" Jemima Killane 4GE
"Loved the merchandise" Lucy Robinson 4PR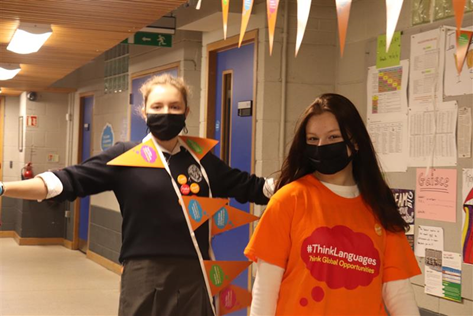 "Very Informative and it was a good opportunity to learn a new language that you would not usually learn" Ava Donohue 4KE
"Wonderful diversity and wonderful cultural experiences" Mr Hickmott, TY Coordinator.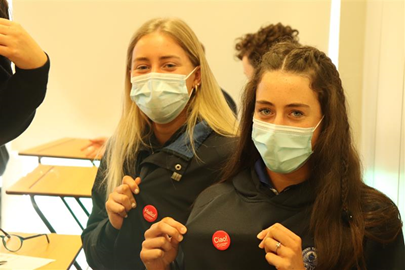 "Great for leadership roles and student involvement" Ms Moran, TY Year Head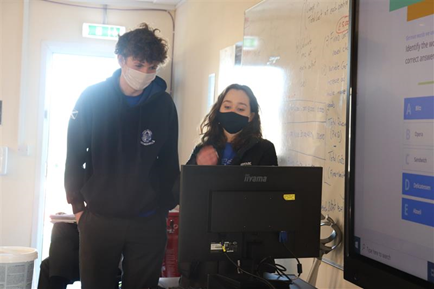 "Very well organised and was great" Maddie Murray 4OY, Amelie Jacobs 4ON
"Really fun and different experiences of cultures" Natasha Johnson 4OY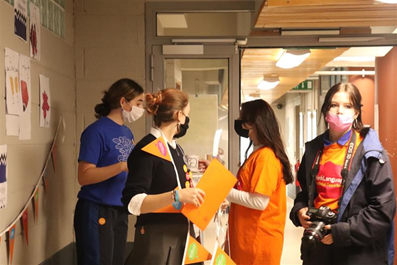 "It was very enjoyable and we got to spend more time with different people in our year group" Stella Hurley 4OY
"#StayModernlanguages" Sean Addison-Smyth 4PR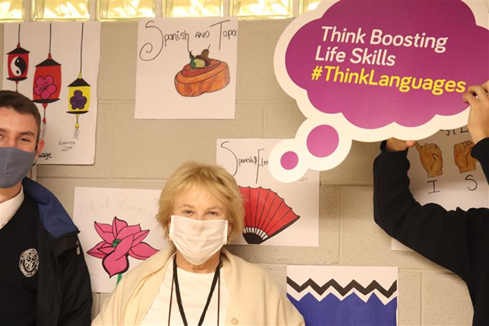 "It was a fun, cultural experience to bond with our year group." Sophie Cantwell, 4KE
"It was an eye-opening, interesting experience, to learn about other cultures including our own" Tereza Supic 4SN, Valentina Baratta 4ON
"It was a great opportunity for the students to work collaboratively" Mr Keddy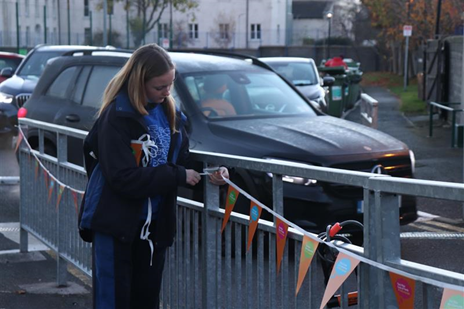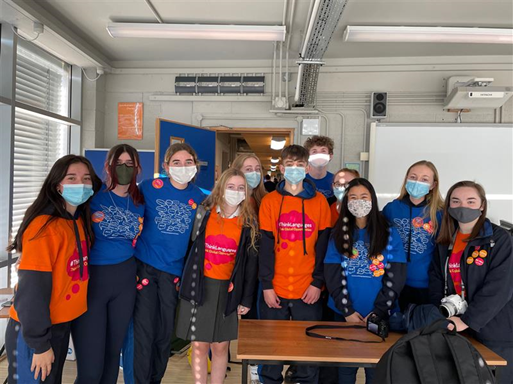 "We had a wonderful, enthusiastic and hard-working #ThinkLanguages student team, who ran this fantastic day from start to finish. They managed all aspects of the event with enthusiasm and zest! We are very proud of what they achieved." Ms. Woods and Ms. Zakrzewska