PTA Parent/Guardian Webinar
St Andrew's College PTA is pleased to announce its third and final Parent and Guardian Talk in our new Webinar series for the 2020 /2021 school year. The series invites experts to discuss a variety of parenting topics impacting our children today.
Please join us on Thursday, 20 May at 7:30pm, along with Joanna Fortune as she discusses the impact of the pandemic on family life and how to make the most of the summer months.
Registration in advance is required for this webinar:
https://us02web.zoom.us/webinar/register/WN_XfuI_sqsSvetw9w27vubVg
After registering, you will receive a confirmation email containing information about joining the webinar. If you are unable to attend on the night, your registration will automatically send you a recording of the session.
Topics that will be included in the session are:
Using emotional resilience to navigate a post-pandemic world
Managing the intensity of family time with creativity and fun.
Embedding playfulness into our parenting from infancy to young adulthood.
Understanding your relationship with your children as they grow and ensure that your parenting is growing with them.
Parenting the anxious child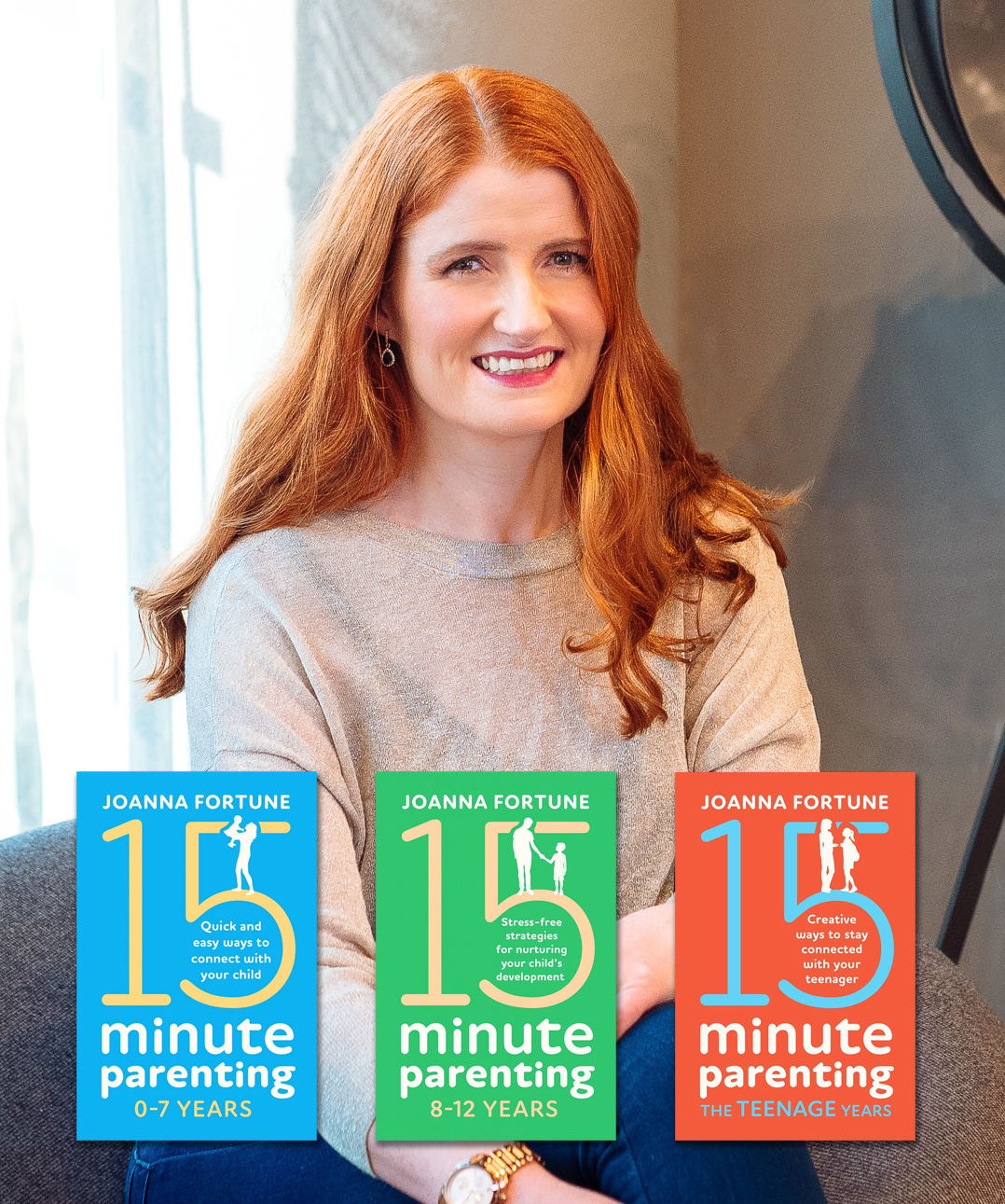 Joanna Fortune (MICP; MIFPP; Reg Pract APPI; CTTTS; ApSup PTI) is an accredited psychotherapist and attachment specialist. She is the author of the 15-Minute Parenting series (as featured in the UK Grazia Magazine's Top 21 Parenting Books in 2020) of books (0-7 years; 8-12 years and the Teenage years) published by Thread Books UK. All 3 books have been Amazon bestsellers with the Teenage Years being No.1 in Amazon's Hot New Releases list.
She is the host of the 15-Minute parenting podcast. She founded the Solamh Parent Child Relationship Clinic in Dublin in 2010 (www.solamh.com) where she works with families around a variety of issues. She is a recognised supervisor, trainer and conference speaker in her field. In 2017 she delivered a TEDx Talk on the topic 'Social media – the ultimate shame game?' Having written parenting columns for The Sunday Times and Irish Times Magazine she continues to write and contribute to articles on child development and parenting in various other print publications. She is also a regular media contributor to a variety of radio and TV shows. She is the parenting consultant on the weekly parenting slot on Newstalk FM's Moncrieff for over 3 years and has been a podcast guest on The Motherkind and Get Your Glow Back.