Les Joutes Oratoires
Alliance Française French Debating Competition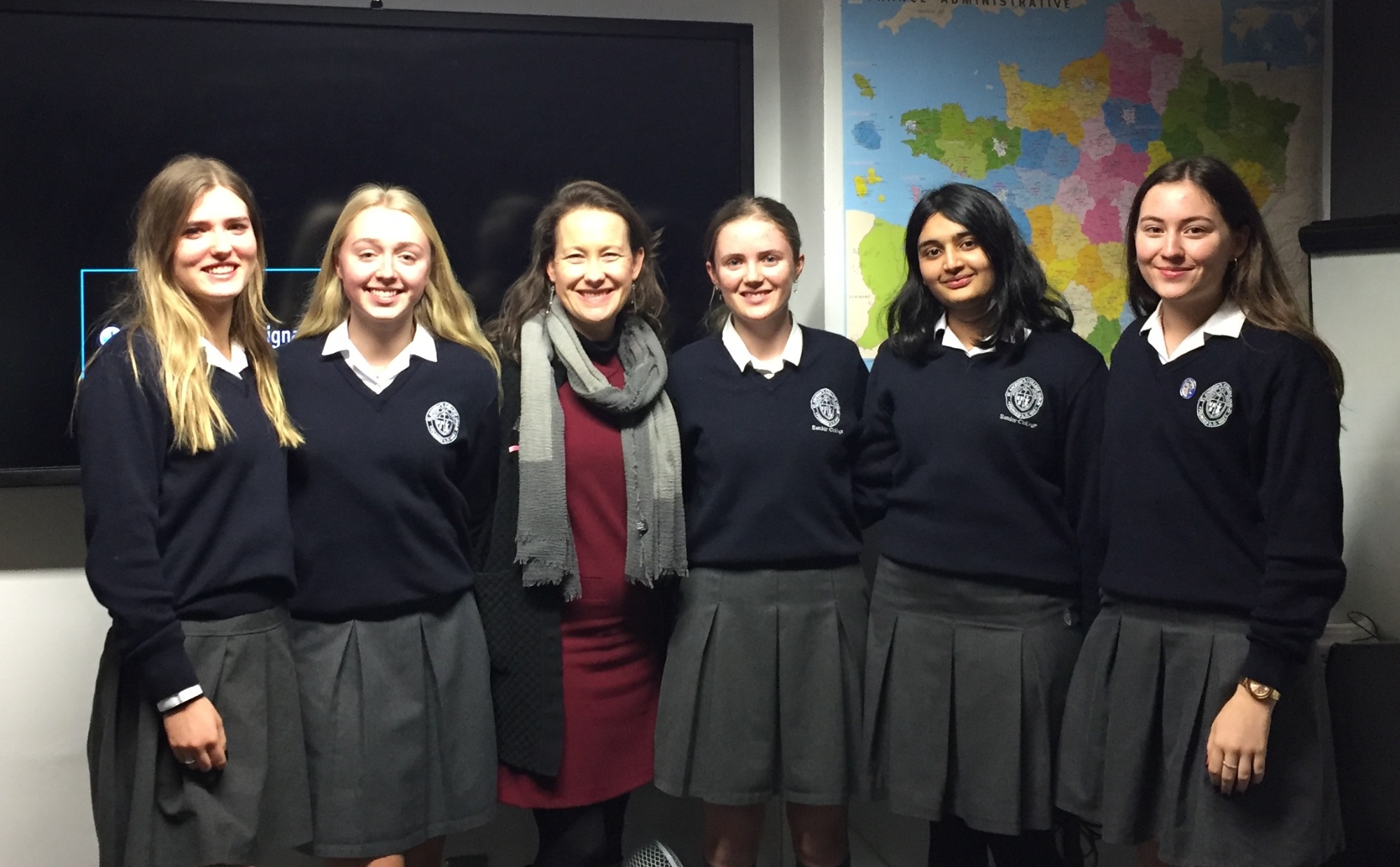 The Semi Final of Les Joutes Oratoires took place on Tuesday 25 February at the Alliance Française. It was the first time that a team from St Andrew's College had reached this stage of the competition. We were up against our long-standing rivals Belvedere College. The motion was La monarchie n'a plus sa place dan notre monde moderne (The monarchy no longer has a place in modern society) and our team debated against the motion.
Team:
Anne McEvoy (Captain)
Astrid O'Toole (Speaker)
Jahnavi Sinha (Speaker)
Yasmin Ryan (Speaker)
Unfortunately we were beaten by a very strong team but not before the girls proved they deserved their place in the semi-final. It took the judges half an hour to reach a decision which shows you how close the result was.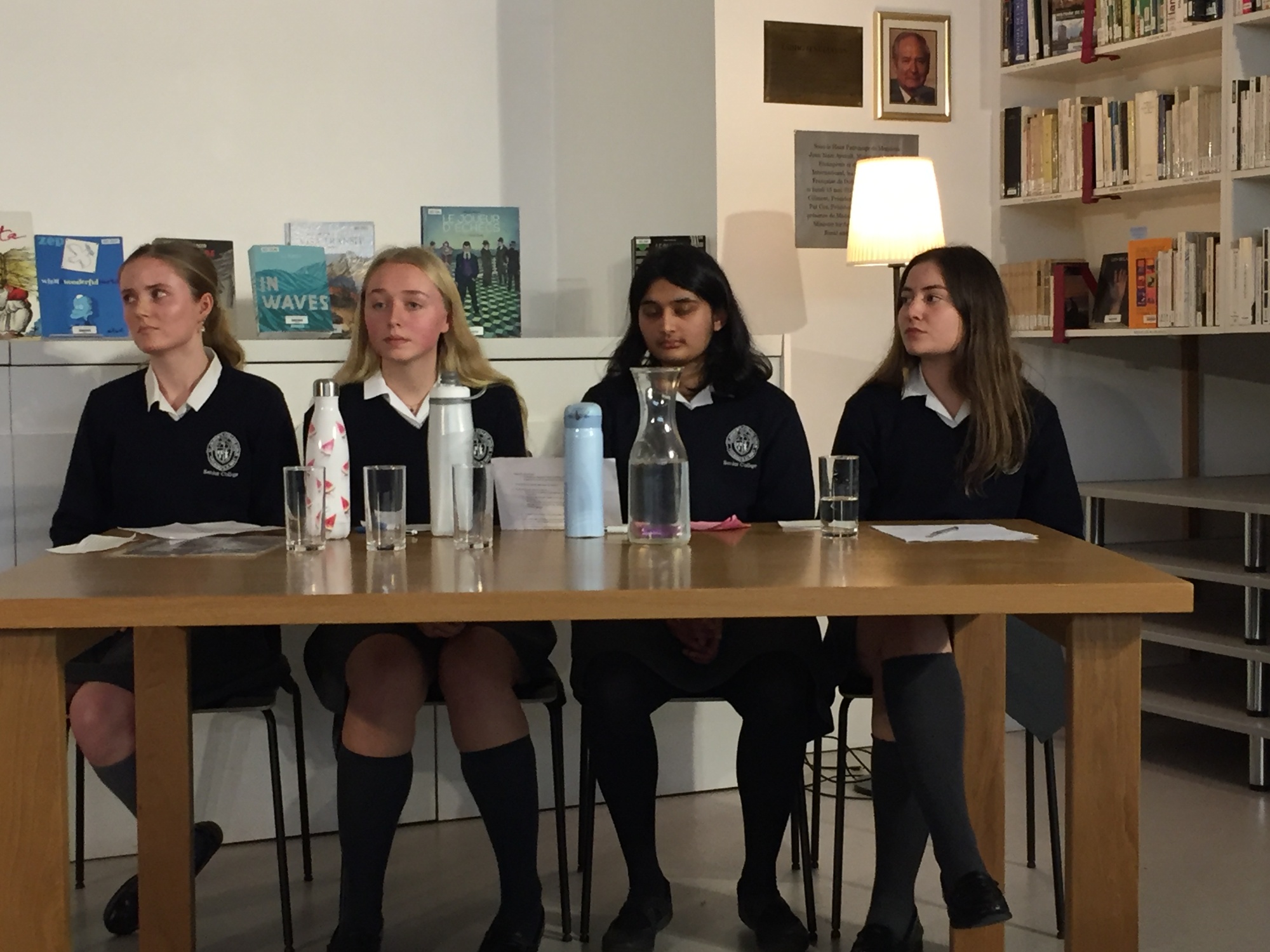 Yasmin Ryan was awarded a well deserved Best Speaker prize which means that three of our students received that honour during the competition.
Both the adjudicators from the Alliance Française and the teachers from Belvedere College praised our students for the quality of their French during rebuttals for which they cannot be prepared.
Mrs Travers is extremely proud of the girls' achievement finishing in the last four best schools in the country.