European Day of Languages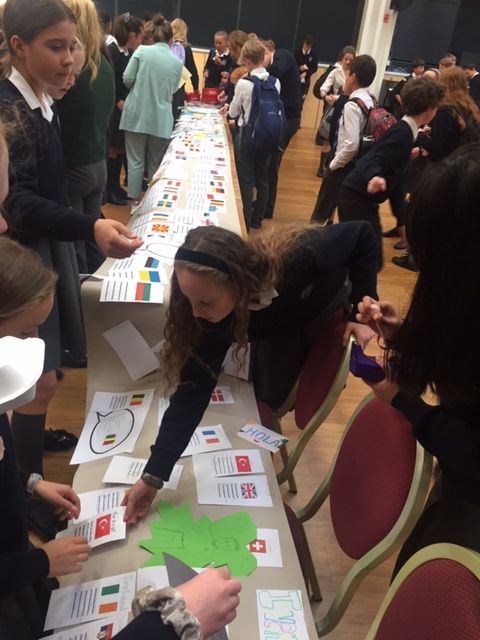 St Andrew's College celebrated European Day of Languages on Friday 27 September with many different activities taking place:
First and Second Year students created a banner celebrating the different languages;
The school took up the challenge to translate a sentence into as many languages as possible;
Transition Year students designed T-Shirts representing different European countries;
Fifth Year students took on a linguistic jigsaw challenge; and
All students were invited to compete in a giant quiz during lunchtime.
For some more photographs of the day's activities please click here.
The winners of the various events are listed below:
TY T-shirts competition:
Best design: Italy (the students' design will be printed on a T-Shirt).
Aoife McCormack
Katie L'Estrange
Anjali Rooney
Joanne Park
Class with the most entries (pizzas for the winners)
Runner-Up (box of chocolates for the Runners-Up)
Winners of the Kahoot:
1st Place
Casey O'Connor
Olivia McKevitt
Amit Weitzman
2nd Place
Matthew McCrea
Jacopo Viseri
Harry Maltby
3rd Place
Mia Galligan
Chiyo Nakajima
Lola Jordan-Beristain