JCT History Symposium
Zara Griffin and Rory McPherson represent the student voice
On Saturday 11 May the JCT History Team held a History Symposium in Collins Barracks Museum. Part of the day was a panel discussion on the experience of history.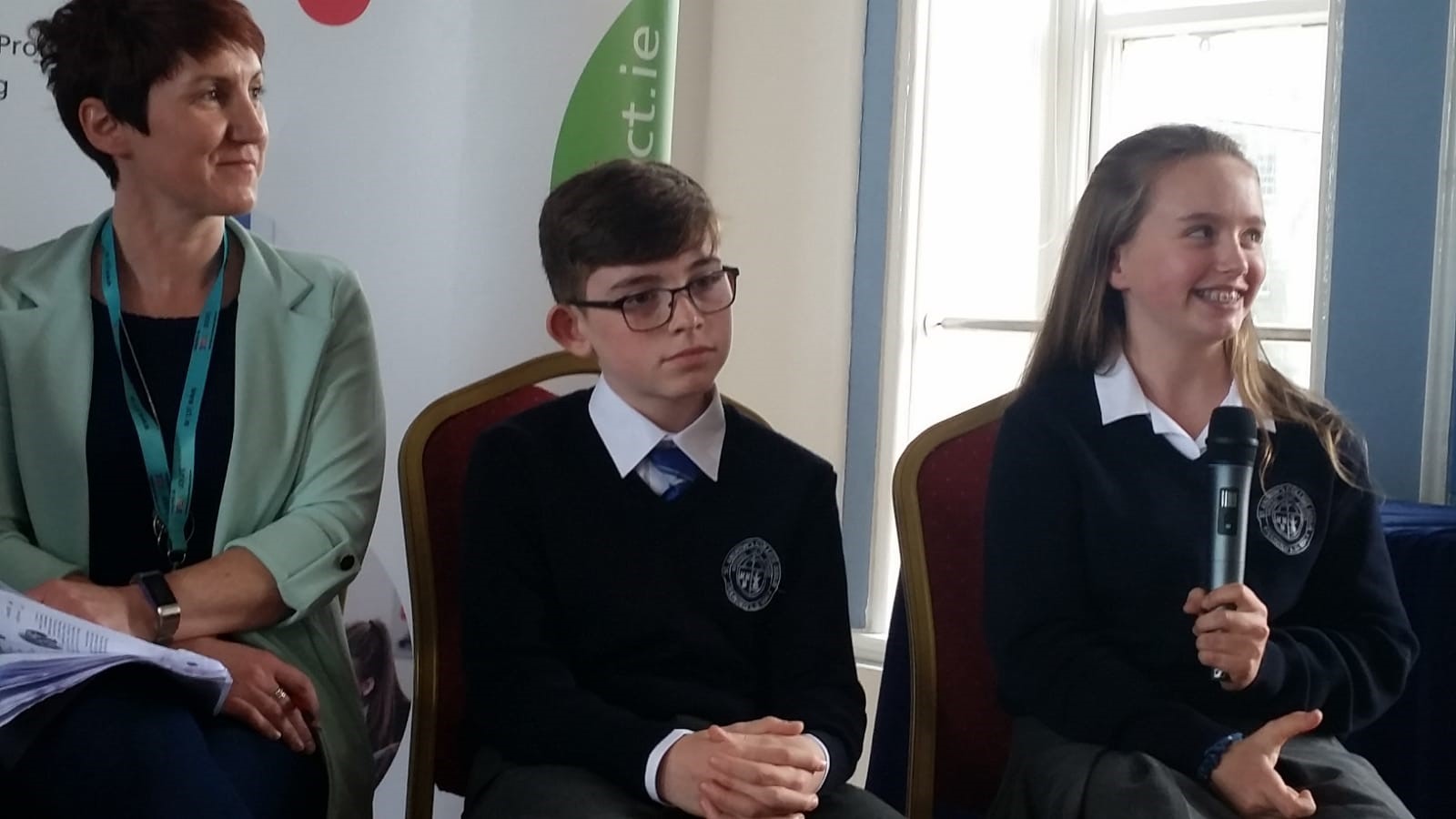 The panel was chaired by Turtle Bunbury and included many well-known historians. There were roughly fifty teachers in attendance from schools all over Ireland.
Zara and Rory were asked a number of questions about their experience of the new junior cycle course so far. They were confident and well-articulated in the way they both spoke throughout the hour long discussion. All those present in the room were very impressed with our two First Years!