Valedictory Evening
On Friday 24 May St Andrew's said farewell to the Sixth Year students who make up the Class of 2019. In a evening of music, readings and valedictory addresses by Alannah Rothwell (Head Girl) and Matthew Dowse (Head Boy), the students received certificates from their Form Teachers.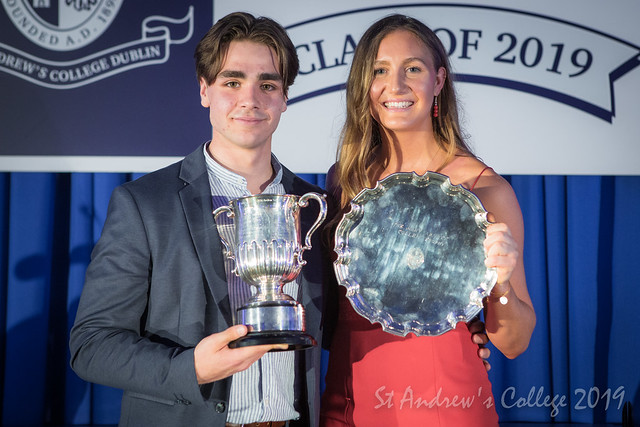 The Percy Cup and Mary Arnott Collen Trophy, awarded to the Sixth Year boy and girl who have displayed exemplary qualities in the areas of sport and comradeship throughout their time in the College were presented to Jake Owen and Katie Jane Marshall.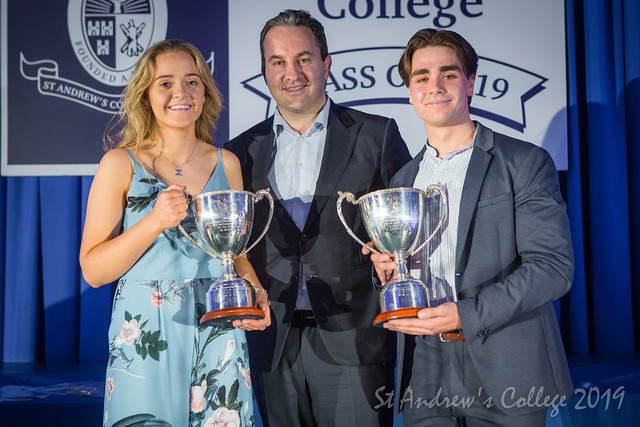 The Alumni Cups, presented by SAC Alumni Association to a boy and girl on leaving school in Sixth Year in recognition of their outstanding contribution to the student life of the College were presented to Jake Owen and Alannah Rothwell.
For some photographs taken on the evening please click here. To see the evening's programme please click on the document below.