Enterprise Showcase Regional Finals
Callum Scanlon takes First Place
Following the 2019 Transition Year Enterprise Awards at school on Thursday 7 February 2019, the following four entries were selected to go forward to represent St Andrew's at the South Dublin Enterprise competition on Thursday 21 March 2019.
Stress-Free Products with their Musical Rulers (Hunter Wright and Liam Smith).
Azure with their Bracelets made from recycled materials (Zoe O'Neill, Crystal Meier and Julia Quinn)
Dublin Bay Balms (Reuben O'Mahony, Finn Colville and Darragh Egan)
Pure Irish Honey (Callum Scanlon)
We are delighted that Callum Scanlon (Pure Irish Honey) took first place and will go forward to the National Finals in May.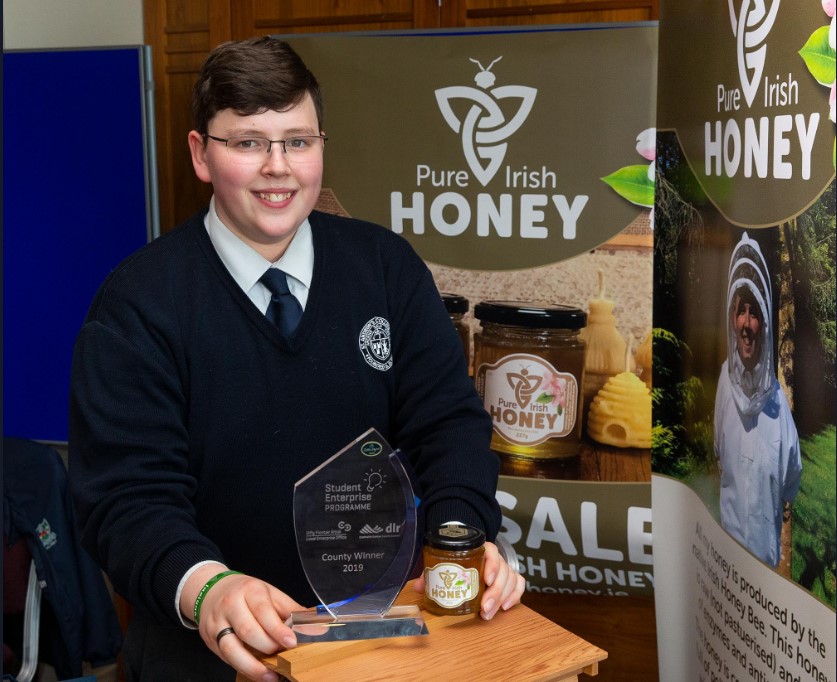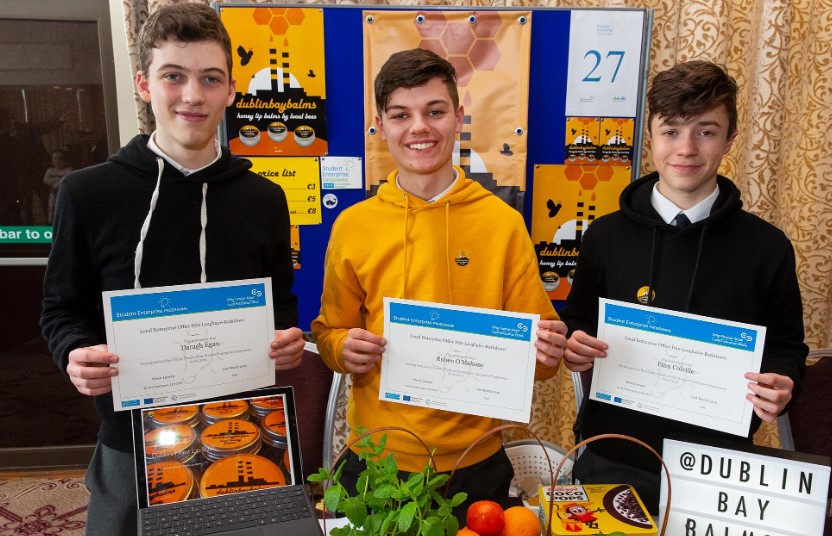 Dublin Bay Balms took third place and fourth place went to Azure.
Well done to everyone involved.
We wish Callum all the best with his delicious honey in the in the Student Enterprise National Finals in Croke Park on Friday 3 May.