St Andrew's welcomes Gillian Pinder and Chloe Watkins
World Cup Silver Medallists
On Monday 10 September Irish Womens' Hockey Team members and alumnae Gillian Pinder and Chloe Watkins returned to St Andrew's to talk to Junior School, First, Second and Third Year girls hockey players about their hockey careers to date that culminated at the World Cup in London this summer.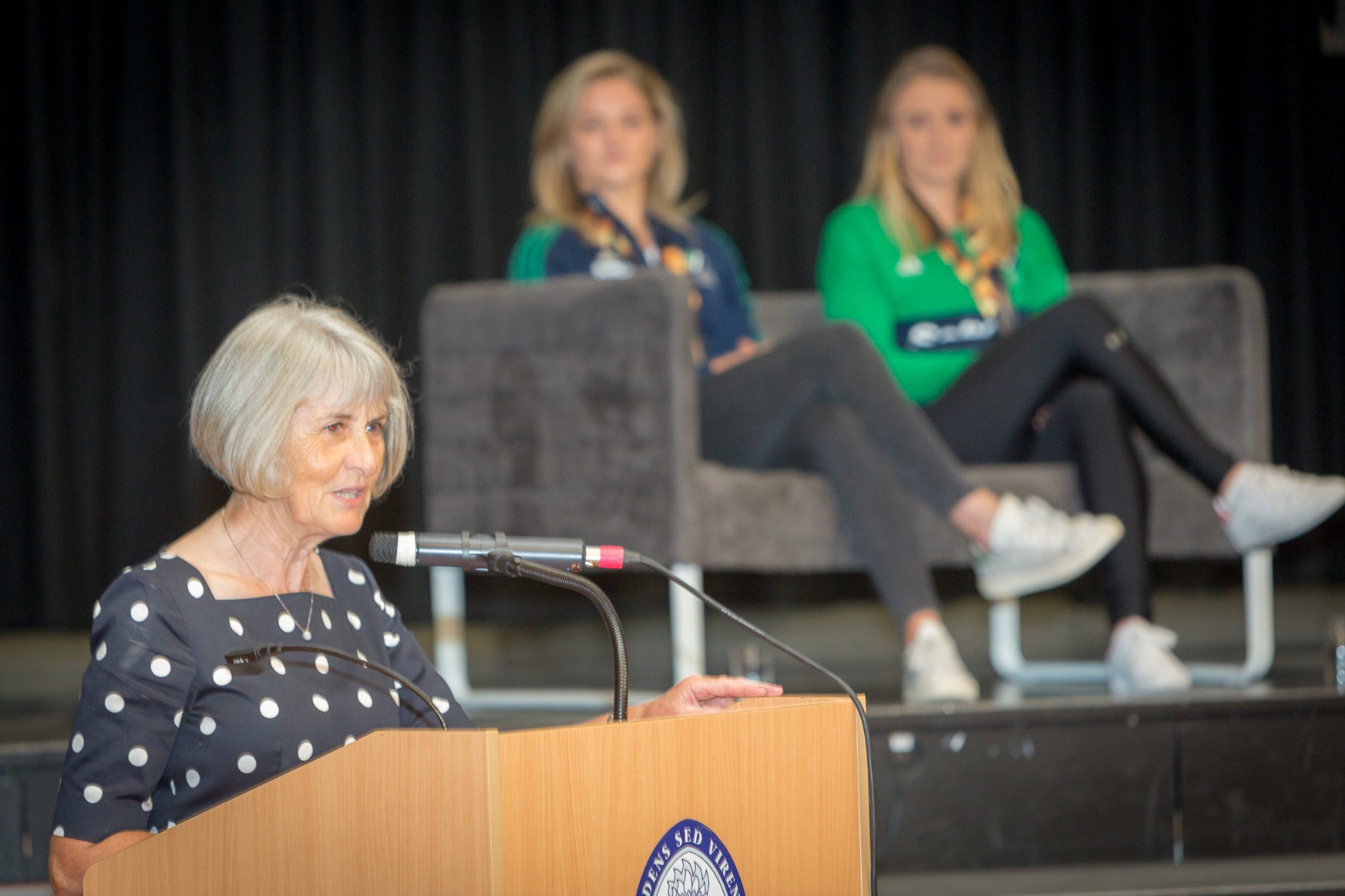 In her welcome Mrs Kirby said this was not only an historic moment for the school, but for the country, as it was the first time an Irish team from any sport had reached the final of a World Cup.
Our hockey coaches Ms Sloane and Ms Burke spoke about the girls' time at school. Both Chloe and Gillian agreed that the hours they spent at hockey training helped them to focus their minds to concentrate on their studies and stressed how important it is to take lots of exercise in the fresh air to create the correct balance required to do well and stay fit.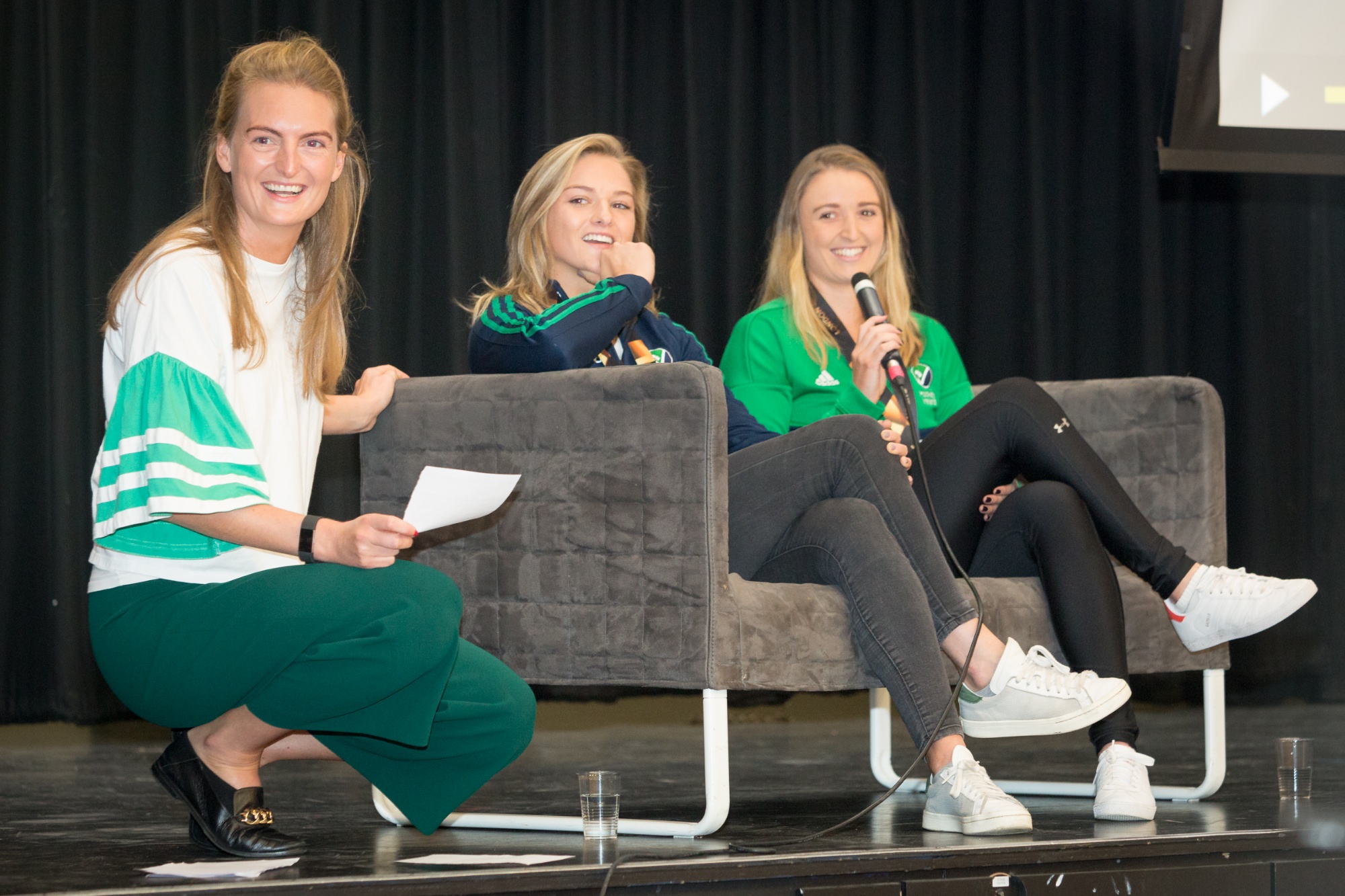 Ms Leggett asked the girls questions that had been collected from the students - they were asked everything from how they felt going up to take penalty strokes to what they had for breakfast on the day of the final!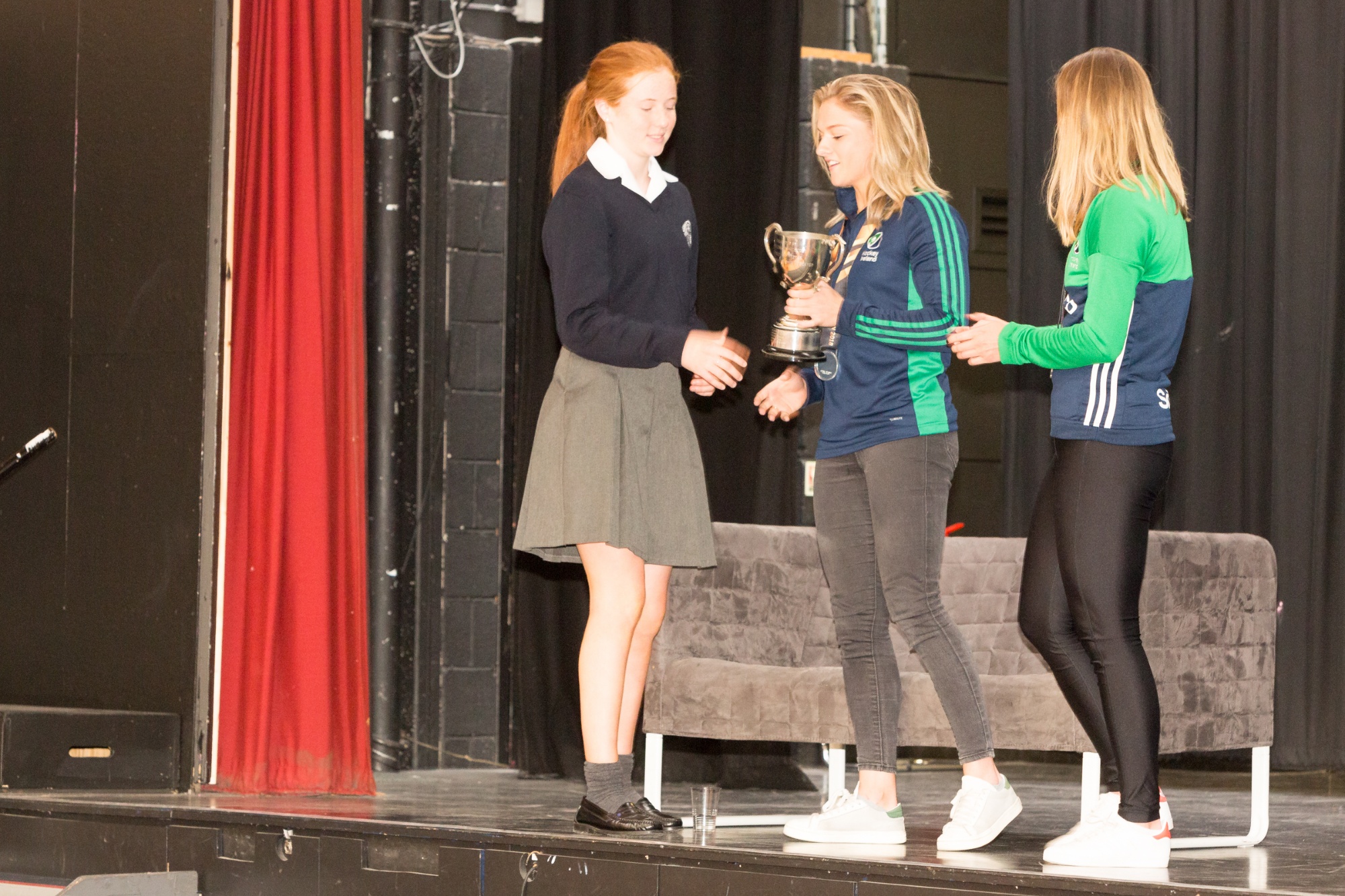 At the end of the talk the Chloe and Gillian presented Third Year student Kellie Deasy with a trophy which she was given as the most improved minor hockey player last season.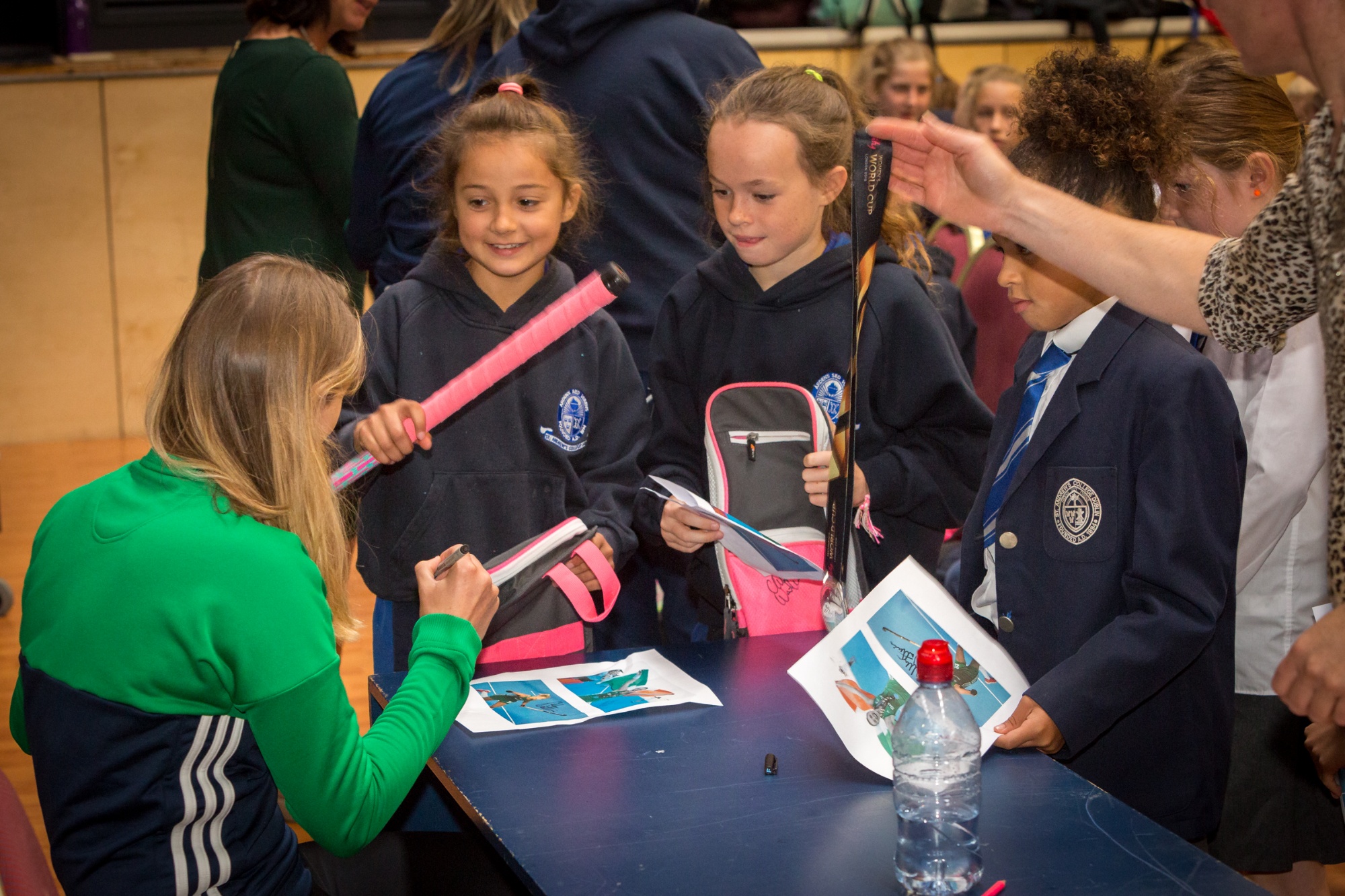 Chloe and Gillian were given a huge welcome and everyone was so pleased that they agreed to stay back to sign photographs and hockey sticks!
Click here for more photos.