U-Live Concert
Wednesday 7 February at 7.30pm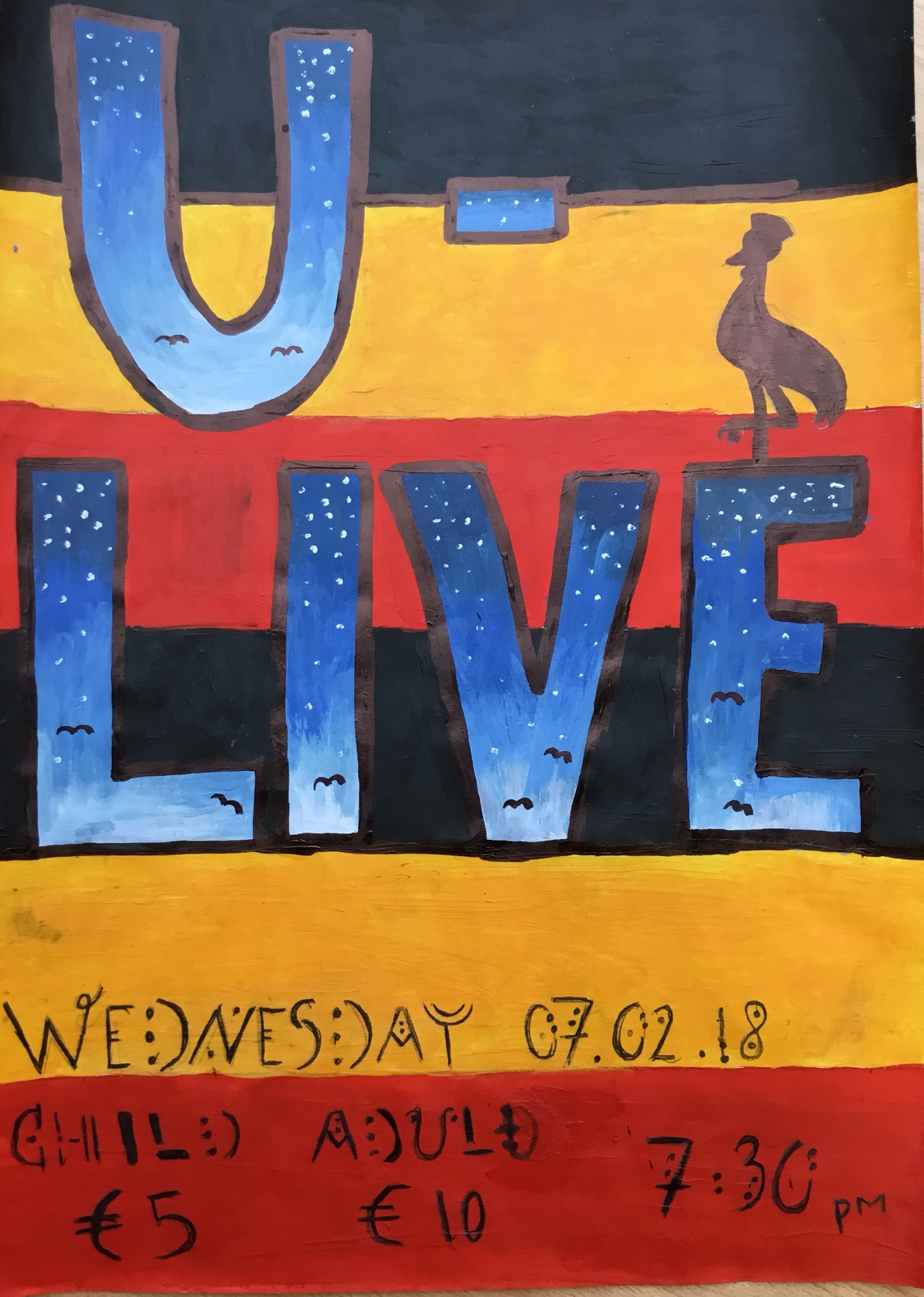 This year's U-Live Concert will be held on Wednesday 7 February at 7.30pm.
Tickets are available for students to purchase at 8.20am, break and lunchtime Monday 5th, Tuesday 6th and Wednesday 7th February (break time only) outside the Library and on the ground floor of the Collen Building.
The cost is €5 for students/children and €10 for adults. The entire price of the ticket goes to the Uganda Project.