SciFest 2017
Our seventh annual SciFest was held on Thursday 9 November. This year 162 students entered a total of 84 projects. The projects fell under the categories of Biology, Chemistry, Physics and Social and Behavioural Sciences.
Our judges comprised SciFest Ireland representative Anne Lynch, retired teachers of Science (from St Andrew's College and other schools) and parents with science backgrounds working in academia and industry.
The standard of projects was excellent and the feedback form judges was very positive. The confidence and the enthusiasm of the students was mentioned a number of times.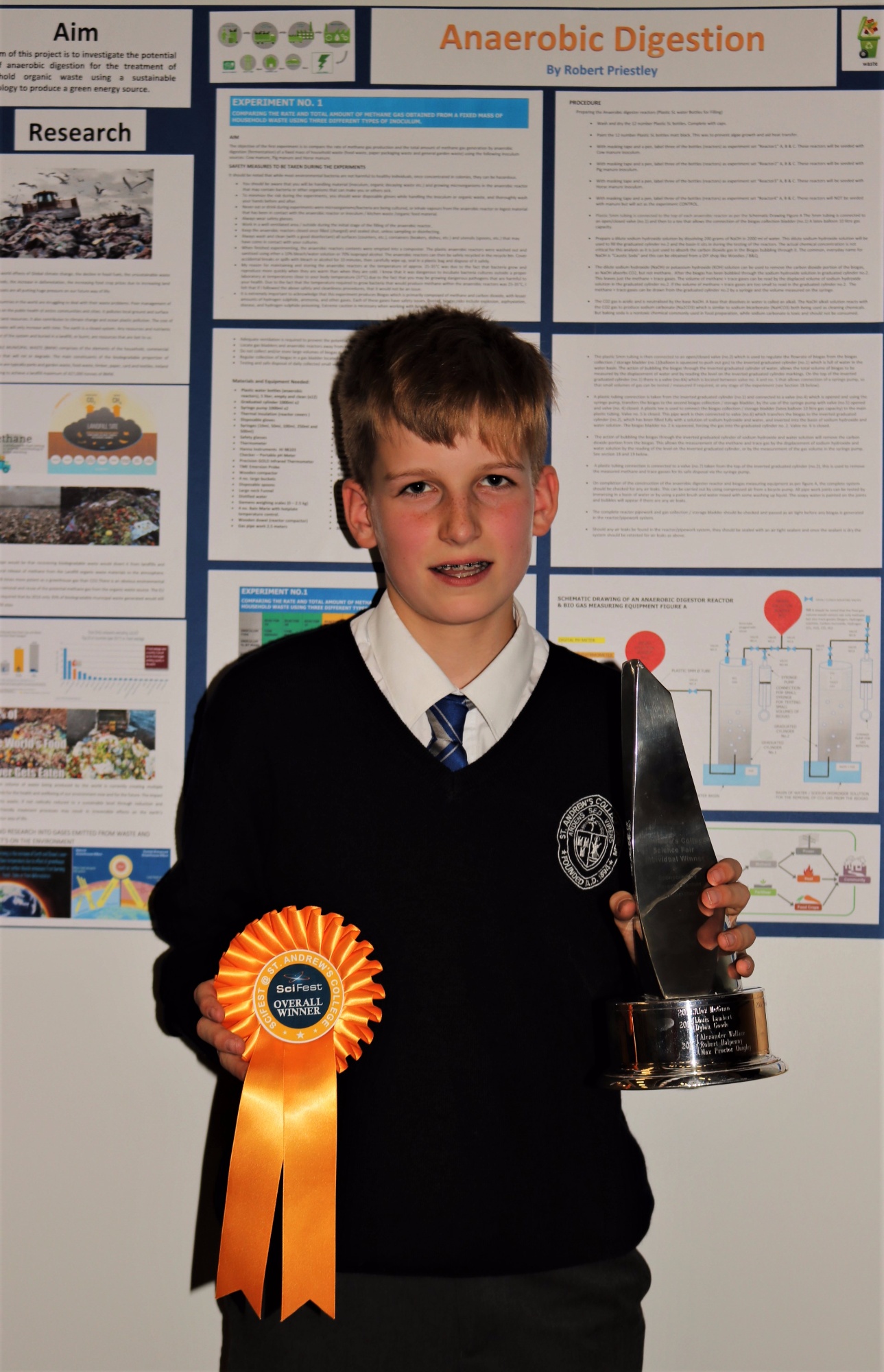 Robert Priestly was the overall winner for his project on Anaerobic Digestion. His investigation looked at the potential use of bacteria in treating waste to produce harmless bi-products.
Click here for photographs of SciFest 2017.