Library Reading Challenge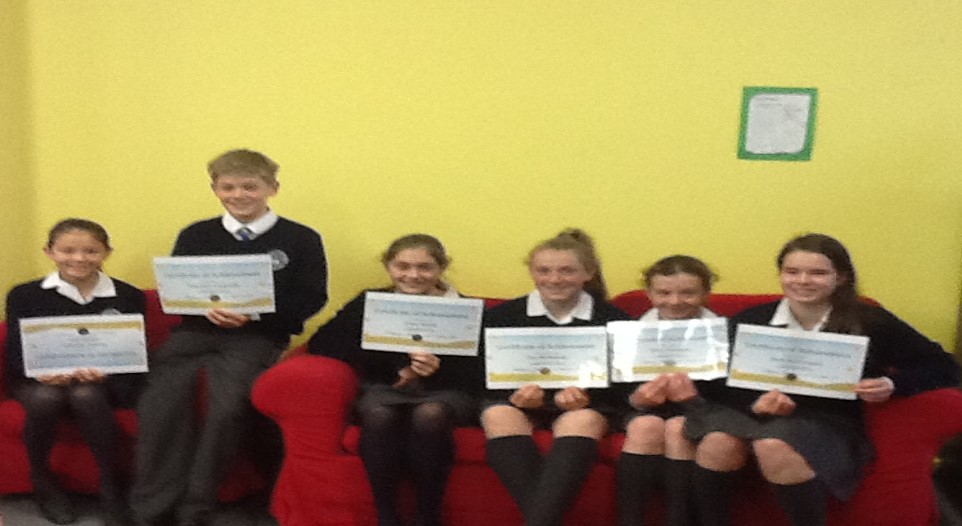 Congratulations to the following students who received their Bronze and Silver Reading Challenge Awards:
Natalie Holman (1S)
Tim Cappiello (1L)
Anna Smyth (1McK)
Eve McMahon (1S)
Kitty Flanagan (1S)
Aoife McCormack (1S)
To receive their Bronze Awards students had to read four books by four different authors which they had not read previously.
To receive their Silver Awards students had to choose four challenges from a choice of sixteen challenges and had to write about the most interesting thing they learned from their reading.
At present, 1S is leading the competition for the class breakfast.